The executive pastry chef at Harrods on the nostalgic smell of cinnamon, why vanilla is misunderstood, and a memorable meal in Bali cooked on the slopes of Mount Agung.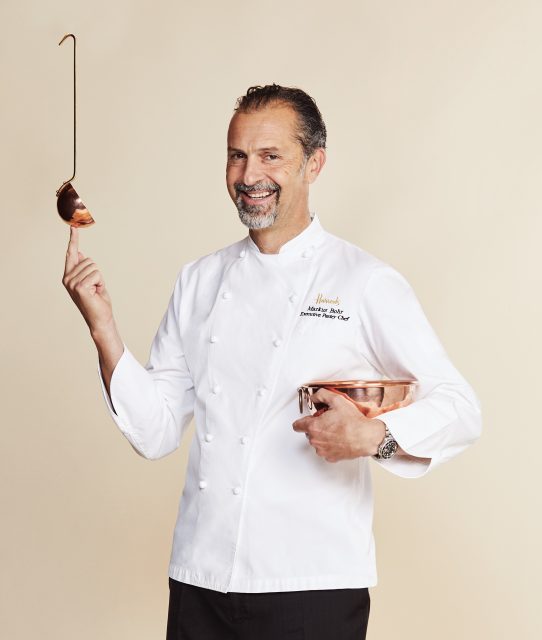 Describe to me your earliest food memory….
Cinnamon wafers. Growing up, my parents had a pastry shop and at Christmas time we made these crispy, buttery cinnamon wafers, or Zimtwaffeln as you would call them in Germany. Every time I smell cinnamon, memories of my childhood come rushing back.
Did you always dream of becoming a chef or did you fall into it?
I'd describe myself as being genetically pre-disposed to it, having grown up in my parent's Konditorei. Baking, food and hospitality were life itself, so it's no surprise that I ended up working in the industry.
What is the dish that you have created that you're most proud of and why?
A fresh strawberry, Chantilly and crème pâtissière cake, topped with a separately baked crumble. The reason I'm proudest of this cake is that my children ask year after year for me to make it for special occasions.
What is your ultimate food and wine match and why?
Smoked rainbow trout and Grüner Veltiner. To me, there is no more delicate a fish than freshly caught rainbow trout, hot smoked and accompanied by a glass of crisp Austrian Grüner Veltiner from the Wachau region.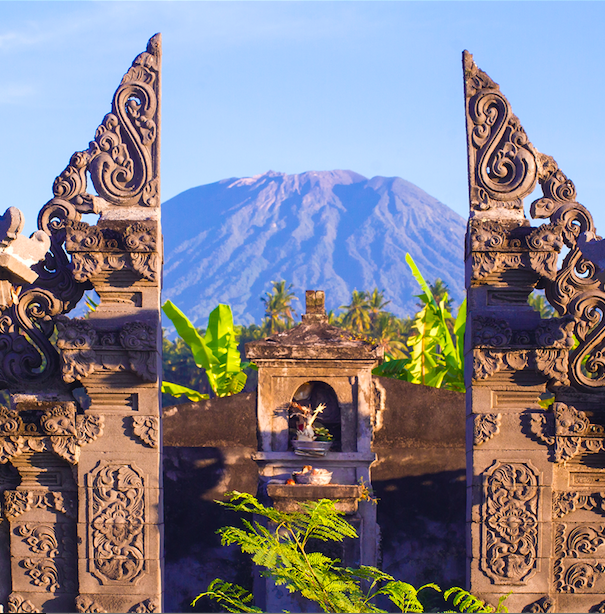 What is the most memorable meal you've ever had in your life? 
On a hiking trip up Mount Agung in Bali with some chef friends and my wife. We left in the middle of the night to see the sunrise and on the descent, we buried rice, curry, vegetables, that we had vacuum-packed in the hot lava sand on the downslope. Within 15 minutes, the meal was piping hot and ready to eat, so we sat on the mountain slope and enjoyed the world below us and our well-earned meal.
What's the weirdest thing you've eaten while on your travels?
Live whitebait. In a speciality restaurant in Japan, they drop a cold cube of tofu into a hot broth followed by the whitebait. The fish try to get out of the hot soup and bury themselves into the cold tofu; while this is happening, you pick up the tofu with your chopsticks and eat it immediately, while the whitebait is still alive. Definitely a memorably culinary experience.
Who is your culinary hero / heroine and why?
Norbert Kostner, executive chef of the Mandarin Oriental. He was my mentor and became a life-long friend. Aside from an encyclopaedic knowledge of food, he was the most consummate teacher and the kindest person I ever worked with. He influenced my own career and attitude in many ways.
What's the biggest blunder you've made while on the job?
Having prepared the dessert for a dinner honouring the late professor Christian Barnard, I enquired about the length of the speech he was to give after the main course and timed the plating of my course accordingly. He went off-script and kept talking, so the warm part of the dessert got cold, the ice cream completely melted, and I had to improvise in a plating location without a kitchen.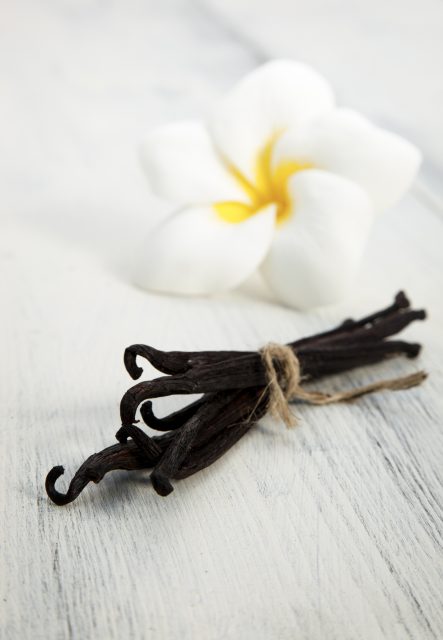 What is your favourite season for food and why?
Late spring and early summer, when one after another, fresh fruits come into season. I avoid shopping out of season as much as possible, as so much of the pleasure of eating is not having something available year-round. Especially if that means eating greenhouse cultured food that has little to do with what nature provides.
What single ingredient do you rely on most in the kitchen?
Vanilla. To me it is the most maligned and misunderstood of flavours. Just think of the dismissive 'vanilla' expression used to describe a common and unexciting food. The taste of vanilla ice cream is a good barometer of how good a pastry chef you are.
What is the best bottle of wine you've ever drunk?
A bottle of 1979 Romanée Conti that I had with some friends to celebrate my Masters and mark the year my apprenticeship started.
What is your guilty pleasure food?
Haribo gummy bears. I have no idea why! My suspicion is that this was one type of candy my parents' shop did not have, so it was not easily available…
And finally…. If you had to only eat one country's cuisine for the rest of your life, what would it be?
There are so many nuances of food that vary from region of region, however if I had to choose, I couldn't go past France in general, and specifically the Rhône region.