The head sommelier at The Vineyard in Berkshire on falling in love with wine at catering school, the joy of English wine and why palo cortado is a perfect pairing for celeriac.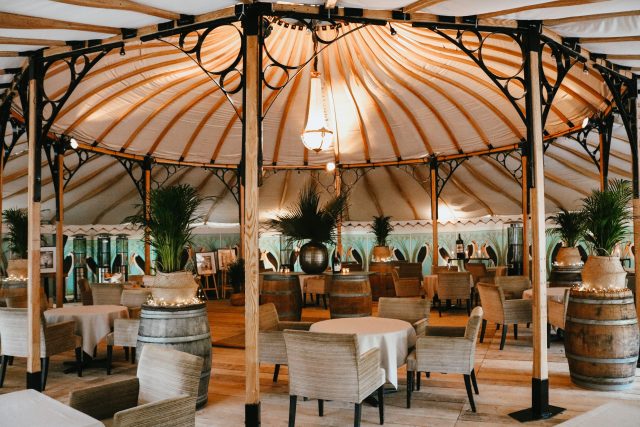 When did you first get interested in wine?
During my second year of catering school I was studying hospitality and we started an oenology course. The teacher was very passionate and covered French vineyards, telling us fascinating anecdotes and stories. Three years later, I was studying to become a sommelier.
Tell us about your list at The Vineyard….
We are very fortunate to have one of the biggest wine lists in the country, with nearly 3,000 different references. Our relationship to the Peter Michael Winery means that we have a great focus on Californian wine. We're also lucky to have wines from the biggest estates across the world, however, more recently, I've been focussing on dynamic up-and-coming wineries that are producing fantastic small batches of excellent wines.
Over the course of your career, have you had any wine-related disasters?
We've had batches of oxidised Burgundy, which every sommelier dreads, especially in young Burgundy, where you don't expect oxidisation. Touch wood, I've always been lucky with wine, and never had an accident, however when I started out as a young sommelier I had a mishap with a bottle of water and accidently poured it down a gentleman's back, which wasn't a great start to my career – but you learn from every experience.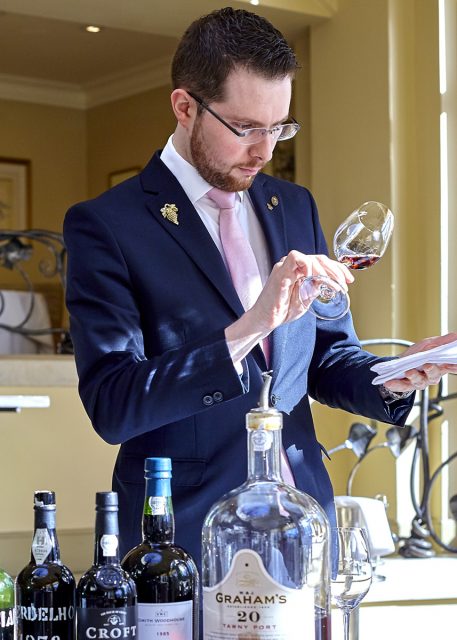 Name your top three restaurant wine lists…
Summer Lodge, 67 Pall Mall and Blandford Comptoir.
Who do you most respect in the wine world?
There are so many people I have to thank for the guidance they've offered me. Gerard and Nina Basset have done so much for young sommeliers, and helped develop wine service in the UK. They were hugely inspirational to me. My previous head sommelier, Yohann Jousselin MS, put me on this fantastic path and enabled me to meet many great people. Also, Eric Zwiebel MS is an amazing sommelier who helped me develop my skills. Dimitri Mesnard MS always had great advice as well. The UK is very lucky to have one of the most dynamic sommelier scenes around.
What's the most interesting wine you've ever come across?
This changes on a daily basis, but recently I enjoyed a white still Pinot Meunier from Simpsons Wine Estate in Canterbury, which I am about to add to my list.
What are the three most overused tasting notes?
It depends on the audience; sometimes, as sommeliers, we can get too technical and have to remember that our guests want to enjoy the wine we're serving, and it's important that we read the room and get this right. It is also vital that we are not too repetitive and use the same adjectives when describing different wines.
What's the best value wine on your list at the moment?
There's a small producer from where I come from called François Maujard who started his estate in 2016. He learned his trade in Burgundy with some iconic names, including Thibault Liger-Belair, and he's making some fantastic wines with great identity but in a Burgundian way, working with single vineyards and delimited parcels. His Domaine Maujard-Weinsberg Pinot Noir Lacey 2016 is on our list at £50 and offers amazing Pinot character as well as the region's identity.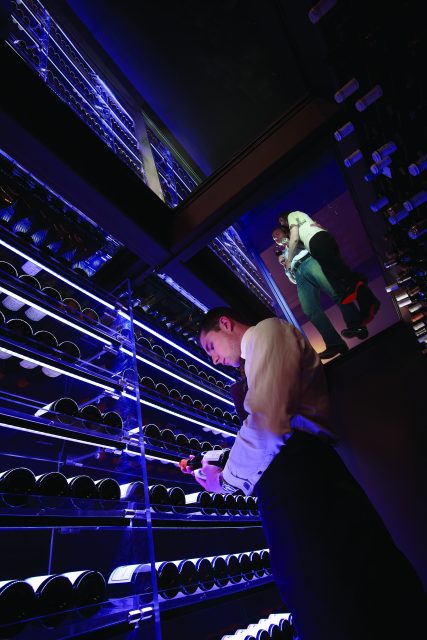 What is your ultimate food and drink match?
A couple of years ago I paired a celeriac velouté with truffle with a palo cortado Sherry from Sánchez Romate for a Spanish winemaker dining at The Vineyard, which he thought was excellent, if a little unexpected.
What is your pet hate when it comes to wine service in other restaurants?
An empty glass when your wine is far away from you, or over-attentive service with your glass topped up too frequently with only a small amount of wine.
Who is your favourite producer at the moment and why?
This is a tough one. At the moment I think that it is Melville Estate from the Santa Rita Hills in California, owned by Chad Melville. I really love the wines from this region. Being a cooler part of California, the wines are elegant and have great freshness. It is also an up-and-coming region, although the most famous vineyard there, Sandford & Benedict, was planted in 1971. There are many young and dynamic winemakers and estates that make amazing wines in the hills.
I particularly like the wines from this estate as there is no new oak, and no malolactic fermentation for their Chardonnays either, which gives them a tense acidity and mouth-watering texture. One of my favourite wines is their unoaked Inox Chardonnay Clone 76, which we don't see much in the UK. It has a bright, almost salty texture, and dried pineapple aromas from the Californian sunshine.
Which wine producing region/country is underrated at the moment?
England – there are some great still wines being made at the moment.
What would you drink with your last meal on earth?
A double magnum of something special, most likely Les Pavots 1988 – if it's my last meal, I'm going out in style!