Alfred Moisan, a 12-year-old aspiring chef, has published a book of interviews with 70 of his culinary heroes to raise money for a charity tackling food waste.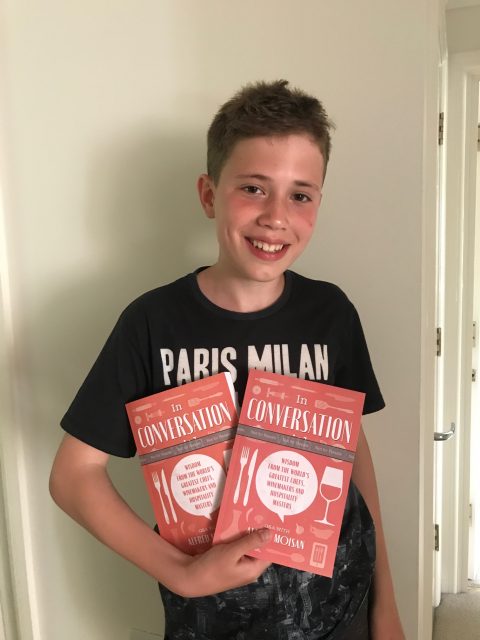 The UK-based foodie was inspired to publish the book after reading a cookbook by Stephen Harris, chef and owner of The Sportman in Kent, during lockdown.
Keen to turn his idea into reality, in January he began contacting some of the world's top chefs, including Ferran Adrià of El Bulli and Eric Ripert of Le Bernadin, to request interviews.
"It isn't as easy as I thought to write a book; you have to put in so much effort. I came up with the idea in January during lockdown and the book was finally published at the end of June," Moisan told db.
He used The World's 50 Best Restaurants list to compile a list of chefs to contact, and was surprised by how many of them agreed to take part in the project.
Moisan's favourite chef to interview was Virgilio Martinez of Central in Peru, as he was fascinated by all the weird and wonderful ingredients he works with.
"The chefs were very kind to answer my questions, because a few months ago, a lot of restaurants were closed, so they must have been worried about their businesses," said Moisan, whose dream is to run a restaurant one day.
Called In Conversation With, in addition to chef interviews, the book also features interviews with top winemakers, including Peter Sisseck of Pingus, Berenice Lurton of Climens and Nigel Greening of Felton Road.
For every sale, 100% of the profits will go to FareShare, the UK's largest charity fighting hunger and tackling food waste.
"I wanted to do it for FareShare after I saw what Marcus Rashford did with them last year with the school meals. I hope the book will sell many copies so we can raise as much money as possible for FareShare," Moisan told db.
Priced at £9.99, the paperback is going great guns – last week it was outselling cookbooks by Gordon Ramsay, Mary Berry and Jamie Oliver on Amazon.