Great Britain's outstanding young winners have 'bright futures' ahead, say judges.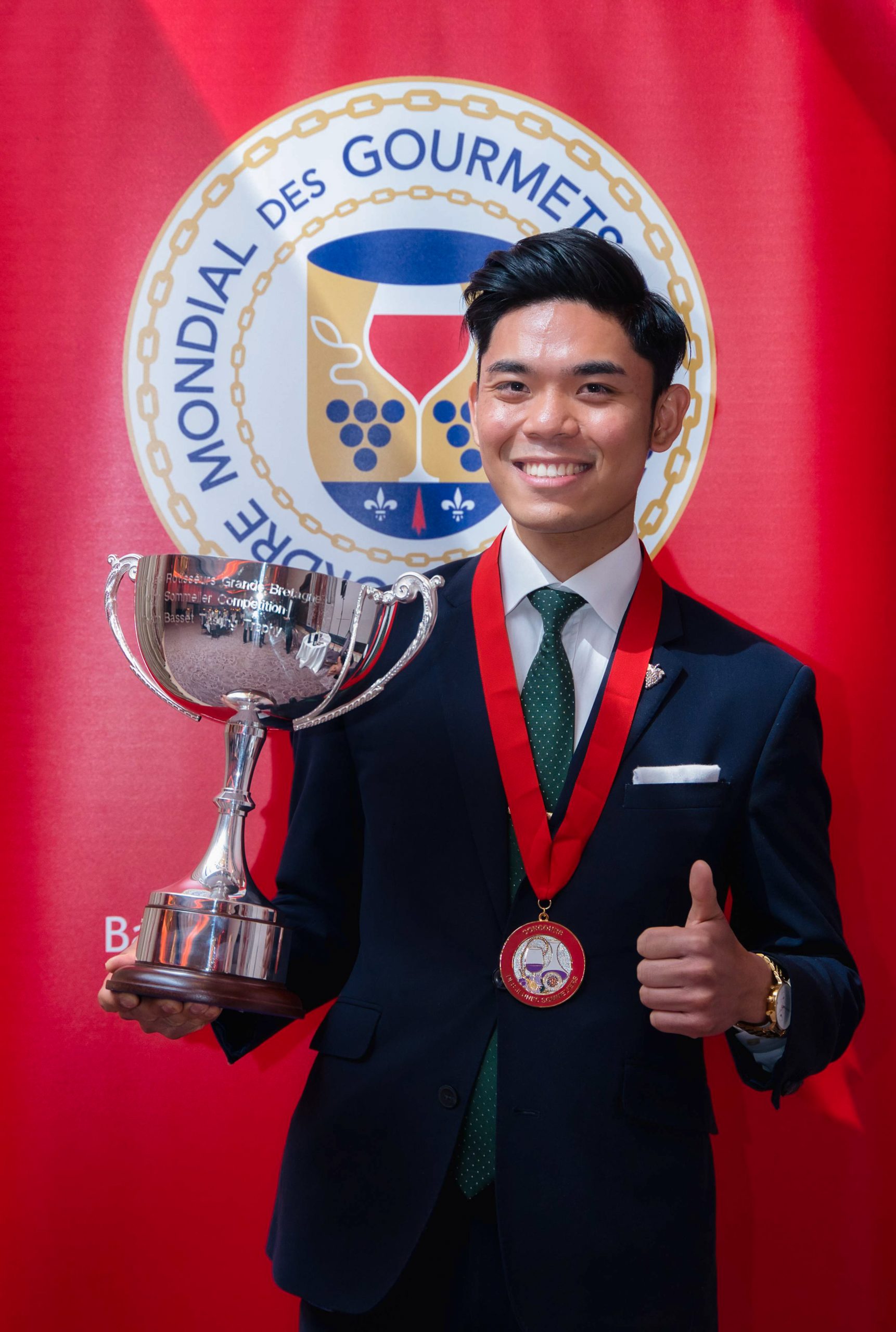 It was 'first time lucky' for the recipients of both prestigious Chaine des Rotisseurs Awards last week, with neither candidate having ever entered a professional contest before. The winners, announced during an awards dinner at the Royal Lancaster Hotel on Friday, fought off fierce competition to take home the titles.
22-year-old Kieran Bradley, from Worthing, Sussex, who works at the 5-star Vineyard Hotel, Stockcross was named Young Chef of the Year. Meanwhile, Mark Patana, 26, who works at the 3-star Michelin restaurant CORE by Clare Smythe, was not only crowned Young Sommelier of the Year but also awarded the Gerard Basset Trophy for the best score in the blind tasting and food and wine matching sections.
Both Bradley and Patana will go on to represent Great Britain in the Chaine's worldwide International Finals, due to take place in Paris during September (chefs) and in Lyons during November (sommeliers).
"I'm lost for words," said Patana."I studied during lockdown, and my Head Sommelier Gareth Ferreira gave me some excellent advice. It takes more than a lifetime to learn about wine, but I am really grateful for the connection that I have already made with it."
Patana won his title after partaking in a challenging contest which included a service section with food and wine matching, decanting and Champagne service; a 'scenario' involving a guest's requests, blind wine and spirits tastings, and a written theory paper.
Patana has been at CORE for eighteen months, following an internship at Le Gavroche, having ditched an earlier career as an accountant. "I wanted to do something dynamic, competitive and team centric," he explains. "Something that would make me strive to be better day by day." And he discovered hospitality.
Young Chef of the Year, Kieran Bradley, was unable to leave the kitchen to attend the awards ceremony, instead being beamed to the audience via Zoom connection to accept his award.
"I'm looking forward to going to Paris to compete against the rest of the world. Cooking in France is a dream come true," he said. To win the title, Bradley and all the chef finalists were asked to execute a three-course meal for four people in four hours, from a 'surprise' box of ingredients.
"My menu just wrote itself, thanks to all that I've learned along the way," explains Bradley who whipped up a starter of cured mackerel, apple and squid followed by a main course of stuffed guinea fowl, peas and crushed new potatoes, ending with strawberry and pistachio mille feuille.
Phillip Evins, Bailli Délégué for the Chaîne des Rôtisseurs GB sums it all up: "These are two remarkable young men, both showing amazing talent. They will go far."