A bar and grill in the United States has suffered a flurry of negative reviews after it was thrust into the spotlight when a generous customer left his server a $16,000 tip. However, the kind gesture has lead to a furious debate as to what is happening to the tip money now.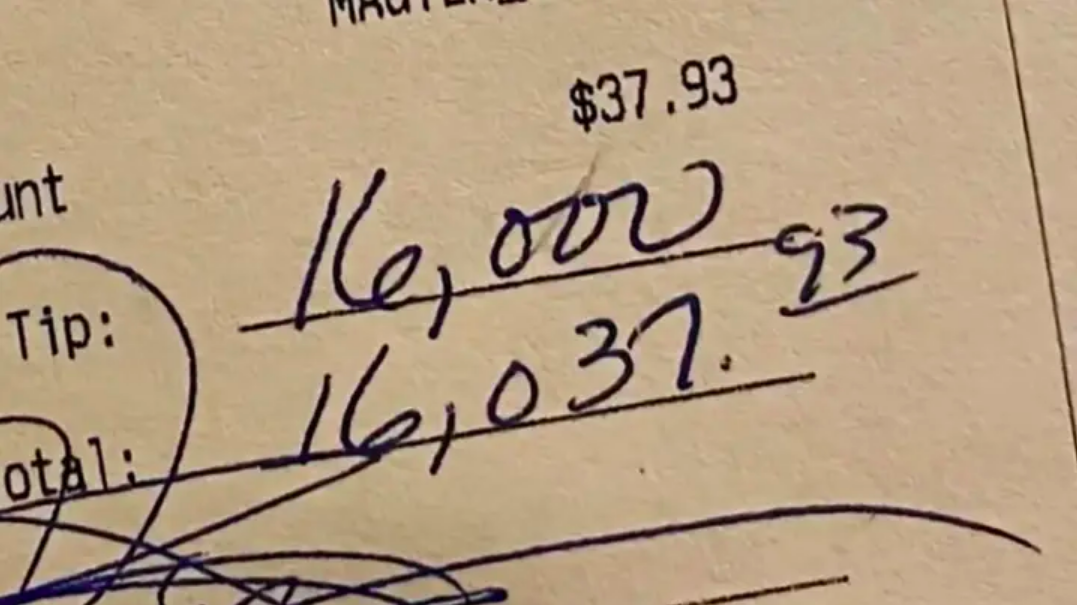 The "mystery man", as staff dubbed him, asked to remain anonymous after his extraordinary act of kindness during an incredibly tough time for the hospitality industry.
The Bar and Grill's owner, Mike Zarella, said at the time that he "thought it [the tip] was a mistake".
However the customer, who was not a regular visitor to the venue, confirmed that his generosity was genuine.
Michelle McCudden, a barmaid at the venue, told reporters that the gesture had restored her faith in humanity.
"He's kind of a mystery man. I've been doing this a very long time and I never thought anything like this would happen to me.
"We went up and we thanked him. It's just been a really rough year for all of us.
"For someone to do something like that really restored my faith in humanity. He just said that we work really hard and he wanted to do something nice and he just really wanted us to have it."
However, after owner Mike Zarella told local media reporters that the tip would be split among his bar and kitchen staff, a furious debate began to rage on social media.
"So lemme get this straight, the same owner that's ok with paying their servers $2.13 an hour "since they get tips" is gonna turn around and decide what this employee has to do with that tip? I think the f*ck not." One disgruntled Twitter user wrote.
Another commenter posted a screenshot purporting to show people leaving one star reviews for the restaurant on Google, demanding that the server in question be given the full amount.
Y'all they are reviewing the place on Google 😭😭😭😭 pic.twitter.com/6s0Q1anNgb

— JayR (@___JayR) June 24, 2021
Local news anchor Amaka Ubaka later posted a series of clarifications to the story, writing:
"CLARIFICATION: I spoke with an employee  @Stumbleinnnh after our story ran. They say •it was not one person's decision how the $ was split •they have a morning shift/evening shift & they all put in hours & split tips evenly (all work as bartenders & servers) (con't.) #7news.
"•everything operated as normal outside of the staff also deciding to include cooks on the tip •the owner received none of the $16,000 amount #7news"
You can read our original report on the incredibly generous tip here.