Visit Sweden have masterminded a new programme called 'The Drinkable Country', where 14 open-air tables have been placed in the nation's most out-of-the-way spots. Prominent drinks industry experts are also on hand to help guests forage, mix and enjoy their own drinks.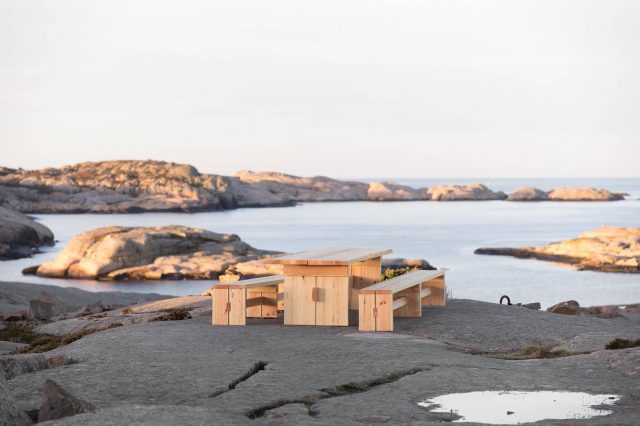 There's much to be said for heading off the beaten track. But usually when you're getting lost in nature, stomping into the wilderness miles from civilisation and without a sniff of a 4G signal, you don't have access to exceptional handmade cocktails. A slurp from a mirror-like fjord, sure. Margaritas, not so much.
Well, all that's set to change in Sweden, as the country's tourist board has placed bar tables in 14 of the country's most stunning remote spots, manned by some of Sweden's most prominent drinks industry experts. The idea is to encourage guests to forage for their own ingredients and make DIY cocktails in the middle of nowhere to experience a new appreciation for Sweden's nature.
"The country's 100 million-acre pantry of fruit, berries, vegetables and crystal-clear spring water is open to everyone," Jens Heed, programme director of food and travel at Visit Sweden has said.
A further statement on the Visit Sweden website reads: "Our drink recipes, based on local ingredients, are created with a vision to reflect Sweden's beautiful nature. Together with local guides you can collect, mix and enjoy the drinks yourself, out in the world's largest open-air bar stretching all the way from Sweden's southernmost beaches to its mountain tops in the Arctic north."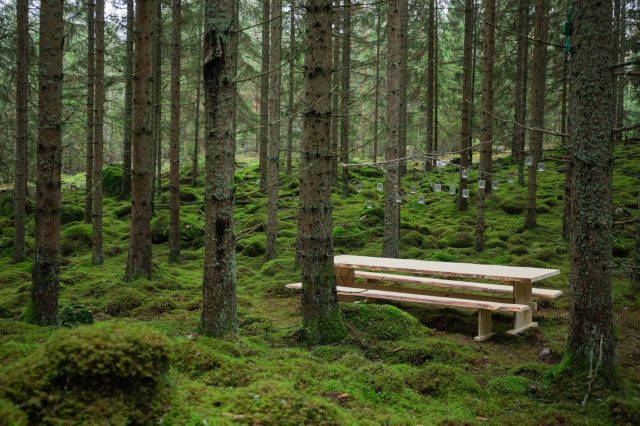 Foraged ingredients for suggested cocktail recipes include green birch, spruce shoots, dandelion flowers, wild sorrel, sugar snaps, lilac flowers and wild cherries, among many more.
The stellar cast of prominent beverage experts includes acclaimed sommelier Rebekah Lithander from Mutantur restaurant in Malmö (previously of the two-Michelin-star restaurant Daniel Berlin in Skåne). And Emil Åreng, who was named Sweden's best bartender in 2015, and was the creative director at the Grand Hôtel in Stockholm.
The only snag is, you do have to reserve your seat at the table of your choice. So be sure to take a decent map…