The head chef at The Barn at Moor Hall in Lancashire on working with summer's bounty in the Moor Hall gardens and a memorable magnum of Paul Jaboulet Le Petite Chappelle at Frantzen in Stockholm.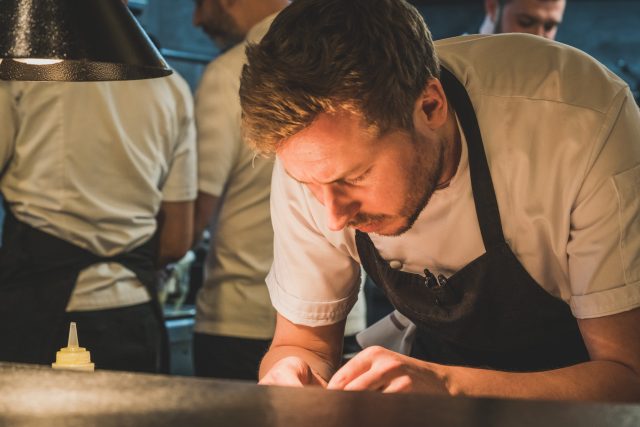 Describe your earliest food memory….
The wonderful pie my mother use to cook for me.
Did you always dream of becoming a chef or did you fall into it?
My whole family loves food and everything we do revolves around it, from growing our own vegetables, hunting and fishing to eating out and cooking at home. Everything has always been about food, so I've just continued the trend.
What is it about the catering industry that has kept you hooked?
I think it's the constant learning and adjusting to become better in so many different senses. If you're willing to do the work and have the right attitude then you will have a good chance of some success in the industry.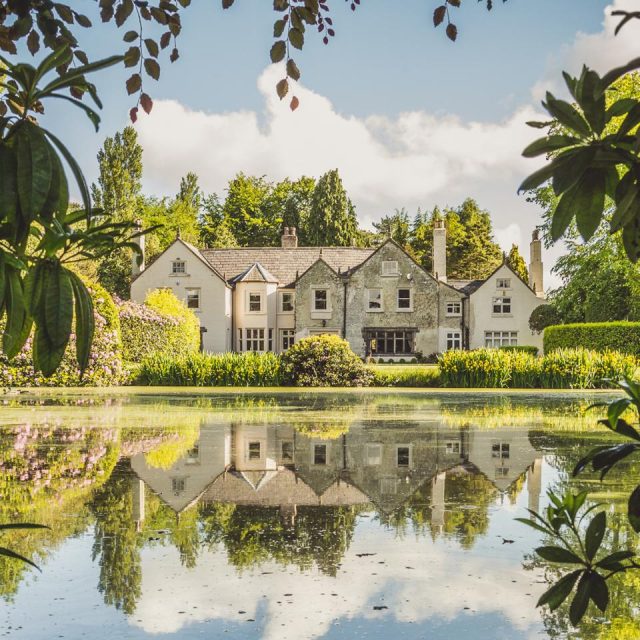 What is the dish that you have created that you're most proud of?
My Herdwick lamb dish, when it's bang in season. We also utilise some of our earlier foraging, with homemade elderflower vinegar in the sauce and wild capers to accompany as well as some foraged garlic.
What is your ultimate food and wine match?
At this time of year I like eating pretty light food, so lots of fish cooked simply, usually with a white Burgundy such as a Meursault for a day-off treat!
What is the most memorable meal you've ever had in your life?
It would have to be Frantzén in Stockholm. It was an amazing experience. Two highlights were a glass of Jacques Selosse Champagne at the start of the meal with the snacks and with my venison a Paul Jaboulet Le Petite Chappelle 2009 magnum – not much could come close. I went with girlfriend in January 2020, it was our annual closure period for the restaurant, just before Covid hit.
What's the weirdest thing you've eaten while on your travels?
I haven't eaten many weird things but I've tried ants and other insects.
Who is your culinary hero and why?
Mark Birchall. He's a champion of the north and I have learnt so much from him.
What's the biggest blunder you've made while on the job?
I'd like to think I haven't made too many but I remember on a busy day dropping a lot of stock in the fridge at Le Champignon Sauvage, which was not much fun at all.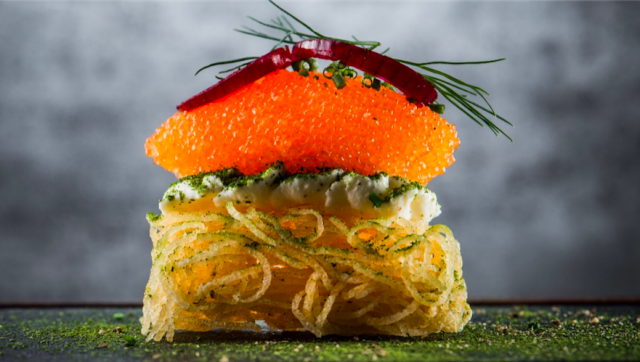 What is your favourite season for food?
It's got to be summer, everything is so fresh and vibrant. The gardens at Moor Hall are so bountiful in the summer, it's incredible how much we can grow.
What is the best bottle of wine you've ever drunk?
It would have to be the Le Petite Chappelle from Frantzén – it was ridiculously good. So much so I was still drinking it at 10pm having started it for lunch…
What is your guilty pleasure food?
Fish and chips, it's my weakness!
If you had to only eat one country's cuisine for the rest of your life, what would it be?
That's a really tough one. I love British, French and Japanese food, but if I had to choose just one it would be British.