The legendary French chef on sucking sugar cubes dipped in Armagnac as a boy, why he's proud of his stuffed pig's trotters, and eating hedgehog in China.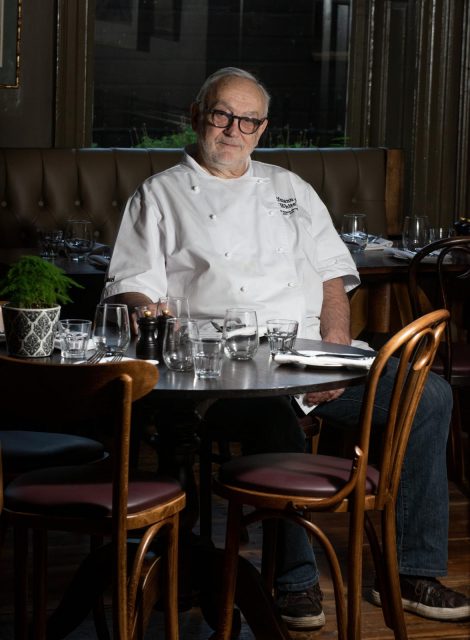 Describe your earliest food memory….
Family lunches under the vines – the smell of food and the grown-ups laughing. And I especially liked the food, always dishes for a large gathering, such as a daube de boeuf or gigot d'agneau boulangère. And if I was lucky, my father would give me a 'canard', which was a sugar cube dipped in Armagnac! 
Did you always dream of becoming a chef?
I always loved food and eating. I wasn't sure what to do when I left school at 14 – I didn't want to work, so I thought cookery school would be a good idea, although my headmistress said in my final report that I would never do anything in food. She did take that back eventually…
What is the dish that you have created that you're most proud of?
It has to be my stuffed pig's trotters with morels – I love cooking with the simplest ingredients and making them shine.
What is your ultimate food and wine match?
 Foie gras and Batard Montrachet.
What is the most memorable meal you've ever had in your life?
There are so many wonderful food memories, so it is hard to pin down just one meal. I went to el Bulli every year it was open and it was always memorable.
What's the weirdest thing you've eaten while on your travels?
In China, we ate so many weird things – snake, hedgehog and rat. The only things I refused to try were unborn chicks and dog.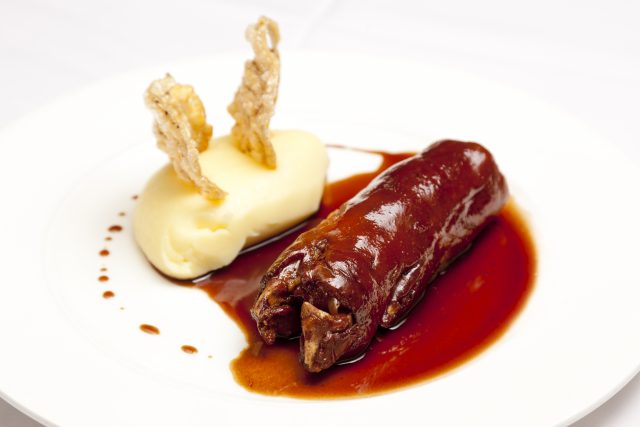 Who is your culinary hero / heroine and why?
My mother. She was a brilliant cook and a fantastic hostess.
What's the biggest blunder you've made while on the job?  
I can't remember – but I am sure that some of my chefs could answer that!
What is your favourite season for food and why?
Spring, when all the sweet, fresh flavours emerge. Everything is waking up.
What single ingredient do you rely on most in the kitchen?
Salt – not too much, not too little.
What is the best bottle of wine you've ever drunk?
A Condrieu made by Château Grillet.
What is your guilty pleasure food and why?
Saucisson – I love it. The flavours are so French and rich, with lovely texture. It's the perfect snack that's always available when I'm hungry.
If you had to only eat one country's cuisine for the rest of your life, what would it be?
It has to be French – I never tire of eating French food.