We round up the latest restaurant news this week, including an Indo-Chinese banquet, a Michelin-starred English wine pairing and spicy Sri Lankan cocktails…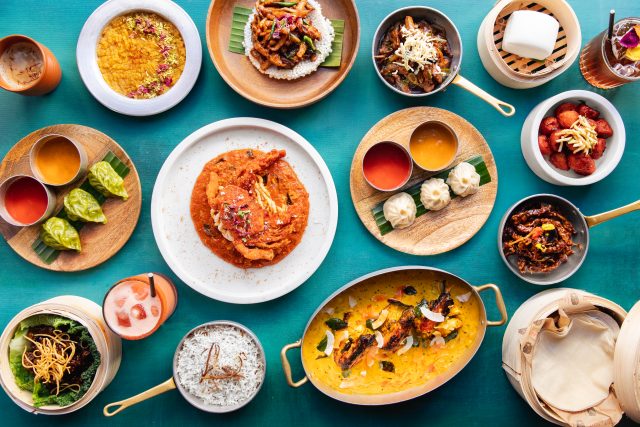 Fatt Pundit
An exciting new Indo-Chinese, adorned with vintage artworks of Indian deities and bamboo birdcages, comes to Covent Garden this month, following the success of its flagship Soho venue. The menu tells the story of India's Chinese immigrant community, alongside cocktails inspired by the flavours and spices of both countries, such as the Birds Eye Margarita, made with bird's eye green chillies, used extensively in Indo-Chinese cooking, as well as tequila and pink salt. Guests can expect steamed momos, hearty Nepalese dumplings packed with beef, leek and chilli, Malabar monkfish curry and sweet and sticky venison, with burnt garlic and crispy noodles. The wine list features a carefully curated collection of white varieties, such as Gewurztraminer, Gruner and Riesling, as well as wines from China such as the Chateau Changyu Moser XV Helan Mountain Blanc – the first ever white Cabernet Sauvignon to come out of China.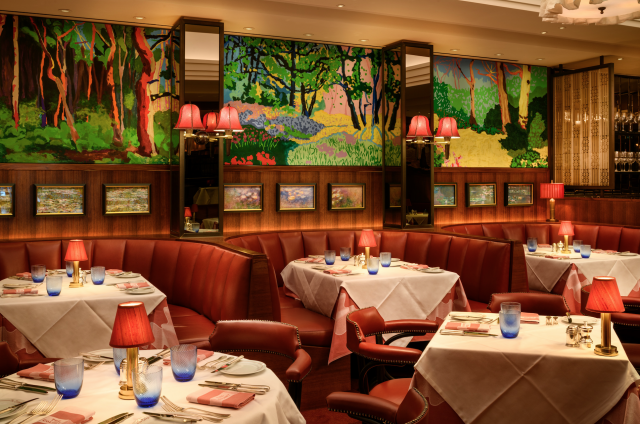 The Beaumont
The Beaumont's Colony Grill Room in Mayfair relaunches on 27 August with a chic new look modelled on 1920s New York, and a brand new bar called Le Magritte. A transatlantic focus will see head chef Ben Boeynaems (previously of Petrus and The Zetter Group), whip up dishes such as Monkfish Wellington, Scottish Gigha halibut with buttered Dorset crab, and Saffron gnocchi with fennel and crab bisque, followed by The Beaumont's famous Bananas Foster and Colony Sundaes. Breakfast and brunch offerings will include fried duck eggs, sourdough waffles and salt beef. Over in the bar, a new intimate space will specialise in bourbons, American whiskies and cocktails, alongside an Oyster and Caviar menu, and light bites such as French Toast, bacon, truffle and jam and Corndogs and stout mustard, all centred around a granite-topped, leather-edged, ebony bar. A terrace enfolded by lush greenery completes the offering.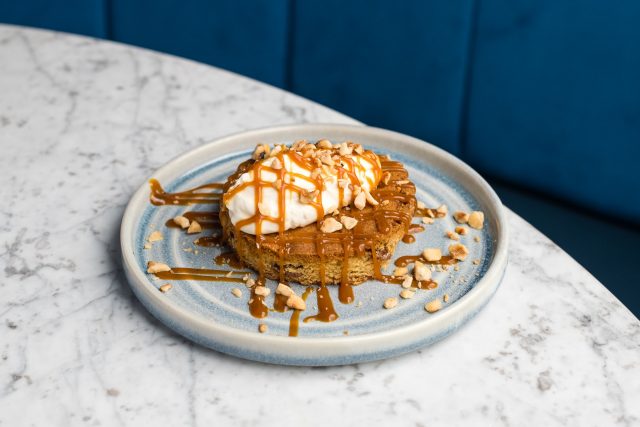 JOAN
Having launched onto London's restaurant scene in late 2020 and swiftly had its wings clipped by lockdowns, this East London bistro and bar is now set to reopen with a bang. Offering a modern Mediterranean menu amidst plush blue velvet seating, head chef Niko Kontogiannatos' native Greece shines through dishes such as grilled chicken breast with king oyster, bacon marmalade, garlic puree and Madeira sauce, and a blood orange salad with watercress, quinoa, pecans and fennel. Weekend brunches include the likes of baked brioche buns with creamy spinach and bacon, and guests can go 'bottomless' for £25 to enjoy two hours of endlessly flowing bubbles.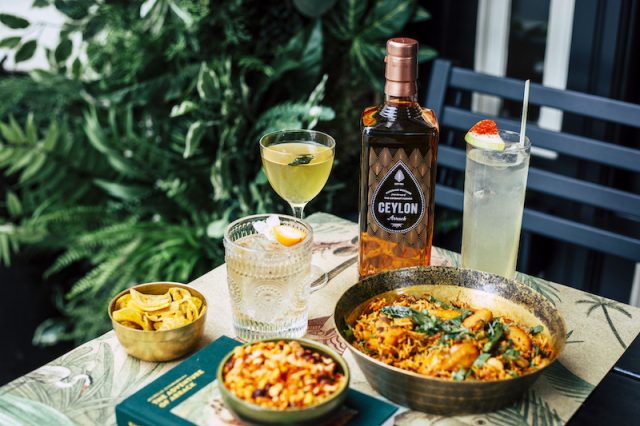 Hoppers
Sri Lankan food experts Hoppers is putting Ceylon Arrack, Sri Lanka's national spirit, in the spotlight through a series of hosted dinners during August and September. The 'Adventures of Arrack' dinners will take place on the outside terrace at Hoppers King's Cross and will include a four-course dinner paired with Ceylon Arrack cocktails. Each dinner will explore the history of arrack along with its unique distillation process and cultural relationship with Sri Lanka. Dishes are set to include mutton Rolls, Chettinad Chicken, devilled paneer, and bone marrow varuval with roti and Hispi Cabbage, chicken, lamb, beef or auberigine dosa with chutney and rice. Inventive cocktails will use ingredients such as discarded mango skins, salted cashew, coconut and treacle.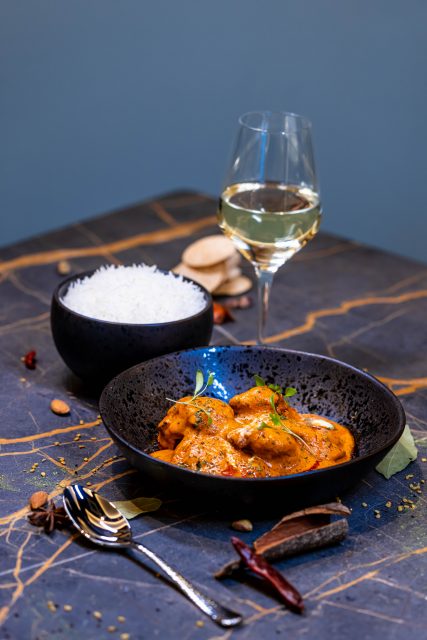 Ritu Seasons of India
St John's Wood's newest restaurant is finally open. Ritu Seasons of India is inspired by the six distinctive seasons of India and the ingredients and cooking that come with these. From 40-degree heat in high summer, through to months of rain in Monsoon season, the land and its produce is ever changing. With the arrival of each new season, Ritu will create a new signature dish that showcases the flavours and produce of that season. Diners can expect to feast on the likes of Kolkata chicken lollipop, masala seared scallops, Kadhai duck, kaffir malai prawns and Bhindi molakittathu. There is also a wide selection of biryanis, sides and breads. There is also a vegan menu which includes dishes such as vegetable alleppey, jackfruit masala and makkai palak.
Gusbourne/Hand of Flowers
Gusbourne Estate has partnered up with Tom Kerridge's The Hand & Flowers for an exclusive dining experience overlooking the vineyard on Friday 27 August. The one-off event will see the two-Michelin-starred Kerridge create a menu from seasonal ingredients, paired with English Wine, surrounded by breathtaking views of the Gusbourne estate in rural Kent. The full menu is still being curated in secret, but Kerridge says: "Gusbourne vineyard is the perfect backdrop for us to bring British flavours together. It will be a fantastic day for those lucky enough to join us…and for us too of course!" Lunch is from £115 per person, and dinner from £130 per person. To book visitgusbourne.com.