London sommelier Alexandra Price certainly believes that fast food and fine wine can go together as she makes headline news for her favourite wine and food pairing.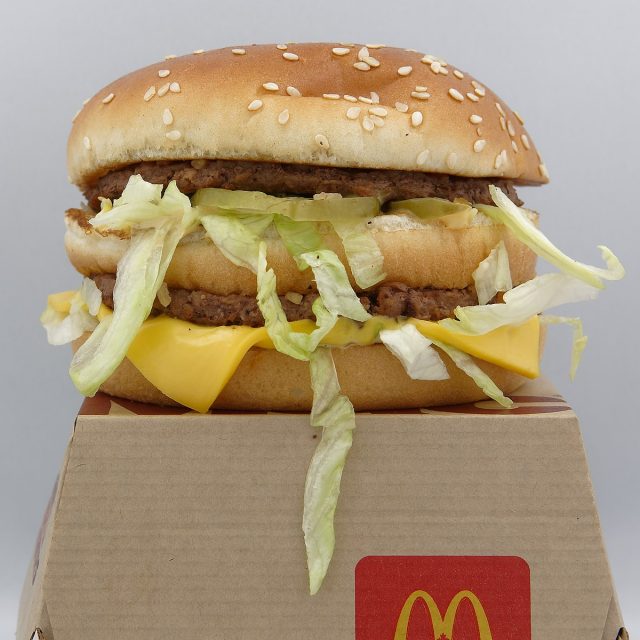 In a Q&A with Big Hospitality, the sommelier at Bar Crispin in Soho said "Grand Cru Chablis and a Big Mac" when asked for her 'favourite food and drink pairing' by the restaurant trade news site.
The surprising response has since been picked up by The Daily Mail, who reported this morning that 'wine expert says £100 bottle of Grand Cru Chablis is best paired with a Big Mac'.
In a subsequent interview with a reporter from the newspaper, Price described the combination as "naughty and decadent", before making the good point that the high acid nature of Chablis "cuts through the fattiness of the burger".
Price is not the first person to confess to enjoying fast food and fine wine.
In 2012, 'Queen of Pop' Madonna was asked on Twitter to name her 'guilty pleasure', responding that it was "French fries and Krug rosé".

Shortly after news of this admission broke, the Champagne maker's Olivier Krug was asked for his reaction to the fizz and food pairing.
Approving of the match, and admitting that he liked drinking Krug with a burger or fish and chips, he said that there was one aspect where he disagreed with Madonna – "You don't need to feel guilty when you drink Krug," he joked.
One of the most famous fast food and fine wine moments is in fact fictional.
Forming the closing scene of 2004's hit film Sideways – which featured two men on a road trip through Californian wine country – the wine-obsessed failed novelist Miles surreptitiously drinks 1961 Château Cheval Blanc from a Stryrofoam cup in a burger joint.
It's a sad finale, as he's been saving the bottle for a celebratory moment, but ends up sipping it on his own while eating onion rings and a burger.
Finally, on the topic of what to drink with a Big Mac, it's not just the fat in the meat, cheese and mayonnaise that requires a fresh white wine like Chablis, but also a further element to this burger – the powerful flavour from the gherkins that are slotted beneath the bun.
With this in mind, rather than a Grand Cru Chablis, I wonder if a fine white Bordeaux might be a better option – something with depth, creaminess, plenty of freshness and sometimes a hint of green pea and lime zest.
So for something truly decadent, perhaps Price should try a glass of Bordeaux's Haut-Brion Blanc with her next Big Mac – a wine with plenty of acid, as well as richness, along with a massive price tag: Haut-Brion Blanc can retail for almost £1,000 a bottle, making it 200 times pricier than the burger.
But I'd also be tempted to go for a Chenin Blanc from Montlouis or Vouvray for a touch of sweetness along with plenty of acidity – a sec style from Domaine Huet, preferably with some bottle age to add some honeyed richness, would certainly be a brilliant match for a Big Mac.