Business Secretary Kwasi Kwarteng is expected to announce plans this week to ensure that pub, restaurant and cafe workers are entitled to keep 100% of customer tips.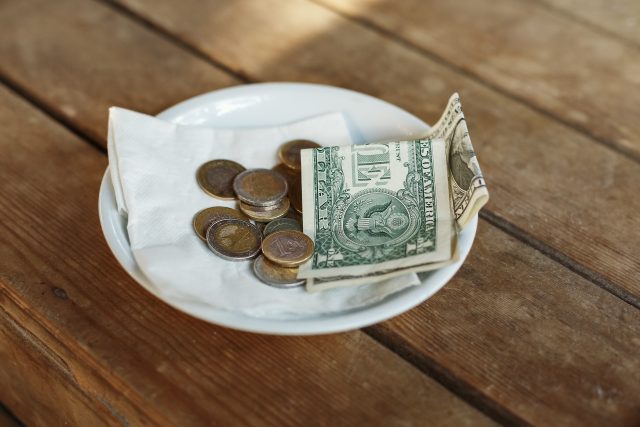 Up until now, it has been largely down to individual establishments as to whether tips are divided between staff, or whether service charges are funnelled back into the business' revenue. But things are about to change, as new legislation is set to make it illegal for bars and restaurants to keep staff tips.
A Whitehall source told the Mail on Sunday: "Workers going above and beyond for their customers can now rest assured that their hard-earned tips will be going directly in their pockets and nobody else's. We're putting an end to dodgy tipping practices and making sure that hard work pays off.
'We are also levelling the playing field for businesses, ensuring that good firms which give all the tips to workers are not undercut by the firms which choose to keep the money.'
Currently, owners are banned from keeping cash tips left for staff but if a customer chooses to tip by card then the business can decide whether to keep it, or pass it on to staff. The new rule will ensure that workers will now be legally entitled to 100% of the tips paid by card.
The move follows complaints that low pay and morale is driving staff shortages in the hospitality sector. And as more and more consumers choose to pay by card, especially since the outbreak of Covid-19, workers are losing out on the chance to pocket cash tips.
In July, it was revealed that London's popular River Café did not share its optional 12.5% service charge with waiters and waitresses, using it instead to guarantee them the higher rate London Living Wage.
While the prospect of the new legislation has been welcomed by many, some restaurant workers fear that tips will end up going to customer-facing staff only, leaving back-of-house workers such as kitchen staff out in the cold.
The new laws are also likely to hit businesses with extra administrative costs, meaning food and drink bills may rise as a result.