Beer fans can visit pubs, breweries and beer festivals across the UK this week with a host of events planned to celebrate Cask Ale Week.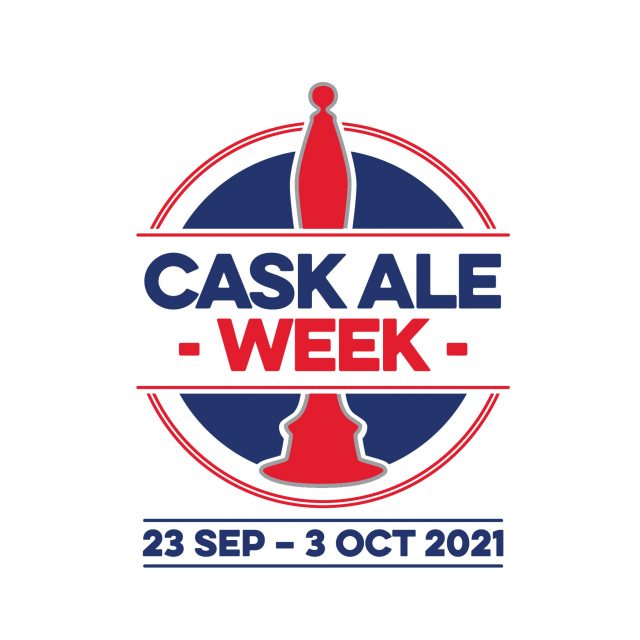 Pub group activities 
Nicholson' pubs are offering a free pint of Nicholson's Pale Ale with the purchase of food as an exclusive Cask Ale Week offer for its new and registered Nicholson's app users. In City Taverns and Town Pub & Kitchen venues, customers can scan the Doom Bar QR code located in the pubs to enter a competition to win a staycation to Cornwall.  
Buy five pints of Doom Bar in any Classic Inns hostelry and get the sixth free. Plus, if visitors head over to their social media during Cask Ale Week, they're running a competition to win Doom Bar goodies.
Consumers can pick up a scratch card with their pint of Doom Bar in any of the Proper Pubs site and also be in with the chance of winning a staycation in Cornwall for two.
During Cask Ale Week, Sheldon Inns pubs are offering 50p off per pint on selected cask ales.  There will also be pie offers, beer festivals, barbecues and rotating ales.
Thwaites are relaunching Dark Mild for Cask Ale Week. Customers can look out for their competition on social media to win some of their beer, too.
Customers can buy five pints and get the sixth free at selected Greene King Flaming Grill & Proper Pubs.  
 Breweries getting involved
In celebration of Cask Ale Week, Black Sheep Brewery is hosting an evening with founder Paul Theakston on Tuesday 28 September from 7pm. Visitors can speak to Theakston in-person and find out why cask ale means so much to the British brewing landscape.
Wells & Co's newest brewery Brewpoint will be hosting a beer and snack tasting event on the evening of 28 February.
Doncaster Brewery & Tap will be celebrating with a variety of cask ale as well as guest beers sourced from local breweries.  Throughout the festival, there will be Yorkshire cheeseboards supplied by Neil's Cheeseboard and pork pies by Wilkinson Butchers. On Saturday 25 September, there will also be an Open Folk Session in the bar and a day of dance featuring the Green Oak Morris Men.  
On Thursday 30 September, there will be a cask launch of Walthamstow Beer from the East London Brewing Company – a green-hopped pale ale that was brewed using the hops grown from the garden, plots, and allotments of local residents. The cask launch will take place at Ye Olde Rose and Crown, 53 Hoe Street, E17 4SA, from 7pm onwards.
On Saturday 25 September, The Grain Brewery Taproom Bar will be re-opening and offering a wide range of cask. There will also be live music, hotdogs served throughout and a brewery tour.
The Green Hop Thanet Brewery Trail will take place on Saturday 2 October, Wantsum Brewery will be offering a free shuttle service between 3pm – 9pm going between Wantsum Brewery, Shivering Sands, Northdown Brewery and Xylo Brewing.
Purple Moose Brewery, will be giving customers a Moose token for every pint of cask ale they buy at their brewery tap The Australia in Porthmadog. Customers who collect five Moose tokens will receive a pint of cask ale for free.
Robinsons Brewery is set to give away 50,000 free pints in support of its community pubs. Customers can visit the 100 participating Robinsons' pubs, ask for a collection card and get their fifth pint for free. There are 500 pints to give away in each pub.
Pubs to visit offering special pourings
On Tuesday 28 September, Brains Brewery will be taking over the taps at The Garden House in Norwich. SA, SA Gold, Rev James and Dark will all be pouring whilst stocks last.  
On Thursday 30 September, the Hot Spot Quiz Company will be hosting a cask ale smartphone quiz at The Urmston, as part of their weekly Thursday night quiz events.  Entry is free to all participants and there will be prize giveaways. Teams will need to download on their phone the SpeedQuizzing app to take part. The event will get underway from 8.30pm.
On Friday 24th September, the Osset Brewery team will be heading over to join Tavern Fayre in Bolton for a tap takeover. White Rat will feature on the bar along with a variety of Ossett beers on cask.
The Adelphi in Leeds will have a range of cask beers including Tetley's Original, Leeds Pale Ale, and big names like Jaipur from Thornbridge Brewery to local breweries such as Kirkstall Brewery and Ilkley Brewery.  The Adelphi is situated right next door to the old Tetley's Brewery and Touch of Frost was also filmed in this pub. 
Throughout Cask Ale Week, the Albion at Clayton-le-Moors in Accrington will be donating 10p from every pint of 'Hub of Hops' sold to Chasing the Stigma (a charity helping to normalise and humanise mental health).
Over the first weekend in October (1– 3 October) there will be lots of ale and live music at The Barley Mow in Wolverhampton. Customers will find their giant marquee turned into a giant beer hall of real ale. 
The Cock & Greyhound in Whitchurch will be putting on their very own mini cask ale shindig and offering a wide variety of cask ales, food, live solo music artists and a full live band on the Saturday night. There's also a chance for visitors to win Black Sheep Brewery tour tickets. The cask line-up will include: Black Sheep, Timothy Taylor's, Titanic Brewery, Oakham Ales and St. Austell among others.
The Dukes Umbrella in Glasgow will be running special promotions with cask ale and the pub's homemade pies. The pub will be rotating William Bros, Cromarty and Stewart Brewing beers.
Beer From the Wood NI will be supporting Cask Ale Week by having an afternoon on the 25 September in the Oak Lounge at The Errigle Inn in Belfast.
On Friday 1 October, the Rumsey Wells in Norwich will be hosting a 'Meet The Brewer' event with some of the brewers from Adnams Brewery coming to talk all things beer.  
Customers can visit The Denbigh Castle in Liverpool on Thursday 30 September from 7pm for a Thornbridge Tap Takeover during Cask Ale Week.  Tickets are £20 per person, which includes tasting of seven beers and nibbles.
Ye Olde Vic in Stockport will also be showcasing single-hopped beers supporting Stockport Beer Week as part of its Cask Ale Week celebrations.
Beer festivals
Ascot Beer Festival at Ascot Racecourse is taking place on Friday 1 and Saturday 2 October. Customers will find 160 different real ales, real ciders and perries to try, plus there will also be some racing, the chance to have a flutter and live music.
2021 sees the 17th annual Chadlington Beer Festival taking place on Saturday 25 September in Memorial Hall, Chipping Norton. Visitors can expect beers from Chadlington Brewery, Loose Cannon Brewery, Little Oxbrew, Turpin Brewery and Hook Norton Brewery.  Adult Admission: £10 Including a glass, 2 tokens and a programme.
The annual beer festival at Fullerians RFC in Watford returns over the weekend of 24– 26 September. With 20 ales and 10 ciders, as well as live music. 
The Rivington Brewing Co will present Farm Trip 2021 at its brewery tap in Chorley and will have over 50 different beers from breweries across the UK, plus brand new beer releases and food stalls.
Shrewsbury's biggest beer festival known as Shropshire Oktoberfest is set to return for Cask Ale Week on Friday 1 and Saturday 2 October. Customers will find up to 150 real ales by independent brewers from the region and beyond as well as live music (including a silent disco) and comedy.
Spa Valley Railway will host its 10th Real Ale & Cider Festival in Tunbridge Wells during Cask Ale Week with over 200 real ales and 40 ciders complemented by live entertainment, a range of food stalls and its steam and heritage diesel trains.
St Albans Beer & Pubs Festival will take place during Cask Ale Week and will include a collection of pub trails and events across the city.
Steam Machine Brewing Co plays host to its annual beer festival The Big Mash Up at the brewery in Newton Ayecliffe from the 30 September to 2 October.
Woolston Beer Festival will also take place at Pear Tree Church Hall in Southampton during Cask Ale Week and three sessions will run from Friday 1 to Saturday 2 October.
Brewery tours
Brewery Tours will take place at Adnams Brewery, Southwold; For the duration of Cask Ale Week, Black Sheep will also be offering free brewery tours to the public.
Other events
Harrogate Beer Week, running until 26 September, will present an inclusive, week-long, town-wide celebration of Harrogate beer, local brewing heritage, and beer in the community, inviting pubs, breweries, artists, musicians, cafes and restaurants to celebrate all things beer in conjunction with Cask Ale Week.
Beer fans can explore the history of beer in Leeds, by joining the Leeds Heritage Brewery Tours.
The Nottingham Ale Trail, a month long celebration of local pubs, breweries and cask ale, this year, will run until Sunday 3 October. 
An array of events will be happening during Stockport Beer Week, hosting during Cask Ale Week ranging from local ale trails, to beer and food tasting. 
The Thinking Drinker's Pub Quiz at the Hen & Chicken Studio, Bristol will be returning with a brand new show and is set to be packed with lots of funny, fascinating facts and five free discerning drinks for every audience member.
The Sun Inn in Swindon will host a cask ale quiz night, with co-host Alex Arkell (head brewer at Arkells Brewery) and visitors can expect to be blind taste cask ale. Prizes include a brewery tour for the winning team, mini kegs and pint vouchers.