A bartender has taken to social media to share his savage response after his now-former boss messaged him at 2:59am asking him to work the following day.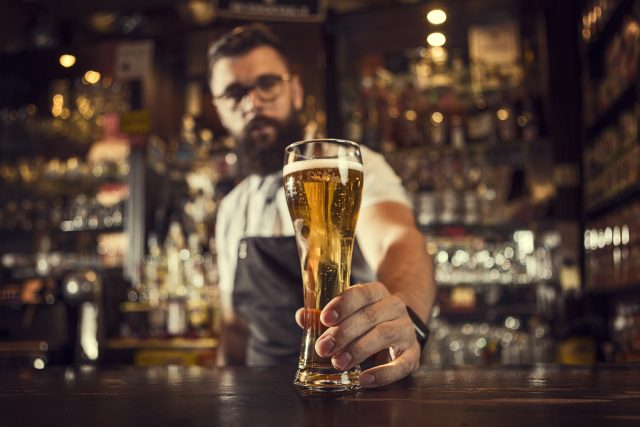 The bartender who quit his job shared images of his text exchange with his former boss alongside the caption, "Got my beer balls on right now, think I made the right decision."
The boss messages to tell the bartender that he needs him to work at 11am the following morning, a request the bartender didn't take too kindly to, perhaps because it was sent at 3 in the morning.
"No thank you. Tomorrow is my day off." The bartender responded.
The boss, named Robert, then tells the bartender he needs to be a "team player" and once again requests that he comes to work the following day.
The bartender responds, "Why are you just telling me at 3am that you need me to work 11 hours tomorrow? I've had a few drinks and I don't feel like coming into work hungover and working for that long on my day off."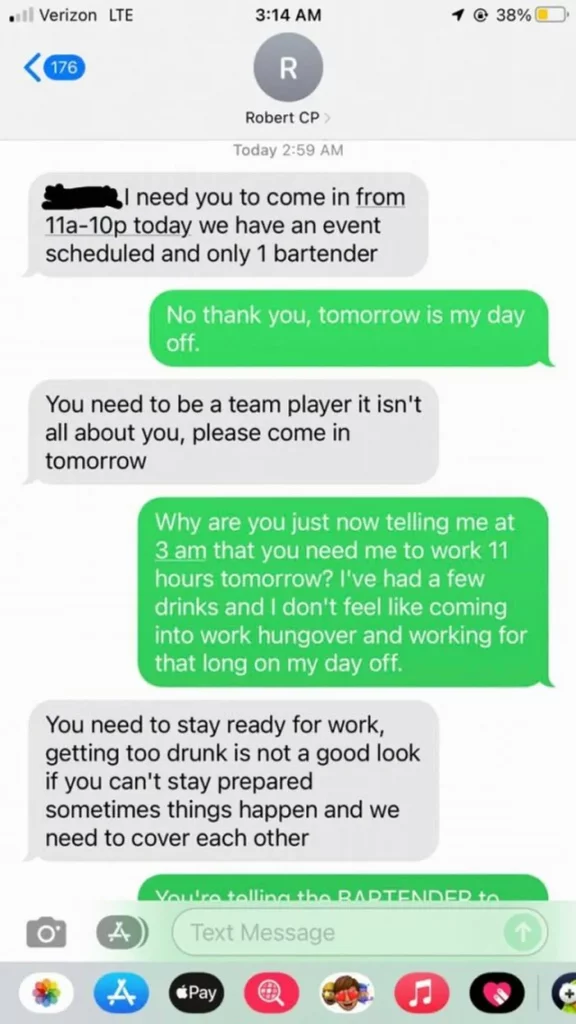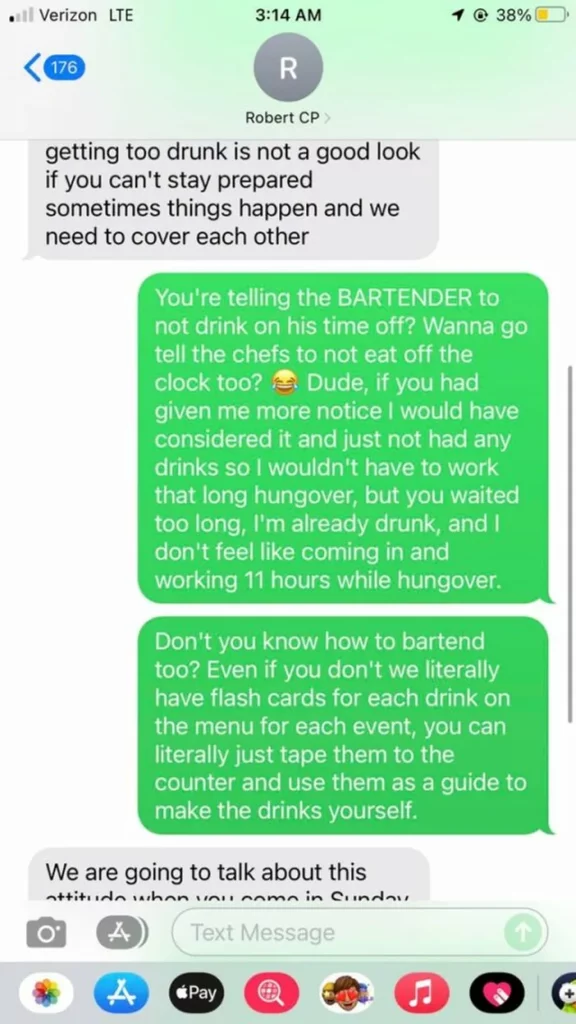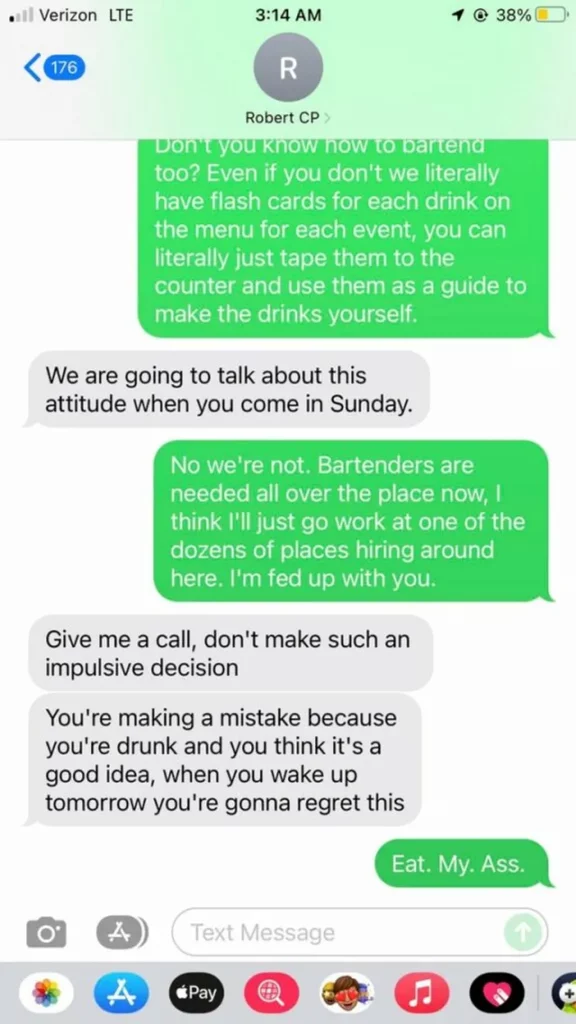 Remarkably, Robert then tells his employee that getting drunk is "not a good look" and that he needs to "stay ready for work."
Venting his frustration at Robert, the bartender tells his boss that he'll just go and look for a job elsewhere, citing the need to for hospitality staff across the board in the present climate.
"We are going to talk about this attitude when you come in on Sunday," the boss said.
"When you wake up tomorrow you're gonna regret this."
The bartender quits his job, evidently not in the mood for a lecture, and signed of the conversation with an x-rated insult: "Eat. My. A**"
The conversation has gone viral online, with many pointing to the unreasonable expectations of the employer and applauding the savage clapback from the bartender.
Read more: one bartender was hailed as a hero after intervening to stop a "creepy" guy who wouldn't leave a female customer alone.