The brains behind Brunswick House in Vauxhall and Orasay in Notting Hill on growing radishes in his grandmother's garden, eating lamb's eyes in Istanbul and the electrifying thrill of drinking Meursault with Jean-Marc Roulot.
Describe your earliest food memory….
I used to be very good at this game, but I suddenly feel a lot older, and the past much more distant and muddled, as if it happened to someone else. Nevertheless, one very clear memory is of being taught how to plant, grow, and pick radishes by my maternal grandmother, an extraordinarily gifted cook and gardener in the English rustic manner.
I can recall with total precision that sharp heat, sweet crunch and nose-filling pungency, along with my beaming pride and sense of achievement at having grown this perfect little thing. As I age, I become far more interested in growing things than cooking them.
Did you always dream of becoming a chef or did you fall into it?
A bit of both. I've always been a dreamer – I was a child hungry to grow up, and take on life. While I loved cooking and eating, it hadn't occurred to me that I had to pick one thing to pursue as a specialisation. By my early twenties I was cooking professionally, if not that seriously, having had jobs in and around kitchens since I was 16, and started to realise that there was nothing else I'd rather do. It was a perfect synthesis of everything I loved.
Cooking gave me something to seriously apply myself to, something with limitless fields of interest to discover and attempt to master, something surrounded by people to collaborate with, something with a great deal of mundane repetitive tasks which were very satisfying to complete. It was the one thing I could imagine doing that completely preoccupied both mind and body, and made other people happy.
How did being brought up vegetarian influence and inform the chef that you are today?
I wasn't raised entirely vegetarian, but in the late '80s and early '90s as the BSE crisis loomed, and a return to more conscientious animal husbandry was still a vanishing rarity, meat was reserved exclusively for Christmas and Easter, and then in very small quantities. In compensation we ate incredibly well.
My parents, and both my grandmothers, were amazing cooks, and my country granny had the most incredible kitchen garden, which kept us stocked with bags of astonishingly delicious vegetables all year round. So while I enjoy cooking meat, and take great satisfaction in coaxing deep, resonant flavours from its bones and trim, I get far more excited by vegetables.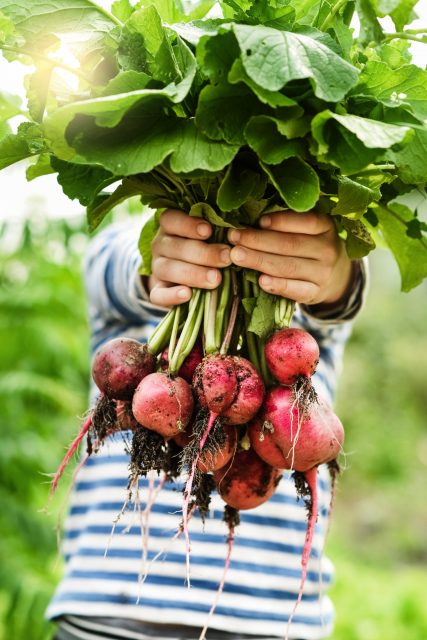 What is it about the catering industry that has kept you hooked?
There are many things I love, and have loved about this game. When I was younger it was the wild buzz, through and through. The adrenaline of a busy service, the gratification of happy diners, the drinks after clean down. Now I take a much more circumspect view. I still spend as much time as ever in my kitchens, however it's now a much calmer environment.
I'm much less likely to be bossily leading service, and much more likely to be quietly on a section, helping a less experienced member of the team, or in the back working on new ideas. At the end of the day it's the same goal; hearing that room full of people, happy to be alive, knowing that we've built that, together, as a collective. It's an incredible feeling, I'll never tire of.
What is your food philosophy?
Having done my share of philosophy at university I try not to burden cooking with anything so forbidding, but I firmly believe that anything you cook in which you've invested love, thought and care into will always be rewarding and delicious for someone else to eat.
What is the dish that you have created that you're most proud of and why?
I'm not in the least bit proud of any of my food in terms of its originality. I write daily menus of delicious things that excite me at that specific time. The moment I keep things lingering on there solely because I feel sentimentally attached to it as a concept, is the moment I'm convinced I will stagnate and die. I try to remain totally dispassionate about any dish I put together, and keep cooking it only as long as I still find it exciting and satisfying to create.
What is your ultimate food and wine match and why?
I've not touched a drop of wine in over three years, and I miss it very much. Still, I'm a much happier person, much more considerate, responsible and kind, than I used to be, and though giving up wine remains a terrible sacrifice, I don't regret it.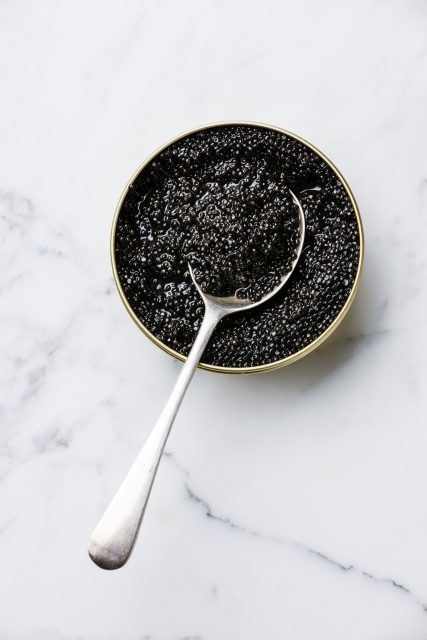 What is the most memorable meal you've ever had in your life?
Pasta, tuna and cheese out of an enamel cup, cooked over a primus stove on a particularly cold and wet Hebridean fishing hike with my dad when I was about nine. Milky tea from a thermos to pair. Nothing has ever tasted so good.
What's the weirdest thing you've eaten while on your travels?
Most of the more extreme things I've eaten have been in London. I never had the time or money to travel in my early twenties, then I became a dad, and now I lack the time, money and opportunity. However, fish spinal jelly in Lisbon, and lamb's eyes in Istanbul are probably sufficient for the purposes of the question.
Who is your culinary hero / heroine and why?
No heroes, no gods, no masters.
What is the best piece of advice a fellow chef has given to you?
"Cook free, or die", the advice delivered with an ironic twinkle to a totally star-struck 18-year-old by Tony Bourdain. I suppose he probably said that to a lot of people, but it certainly made an impression on me.
What is your favourite season for food and why?
The current one, whatever it may be, though I find the gap between January and April hard to get too worked up over.
What is the best bottle of wine you've ever drunk and what did it taste like?
I find it hard to recall the taste of great wines I've drunk, more often than not because I was having such a great time when I drunk them. I was never a particularly meditative drinker, but there was an evening I spent tasting with Meursault producer Jean-Marc Roulot and it blew my mind how anything could be so varied, pure and electrifying. I still think of it with a shiver.
What is your guilty pleasure food and why?
Caviar, especially the really expensive stuff. Rich, concentrated, clean and utterly transcendent, I find it supremely delicious in a way that almost nothing else is.