Named The Baker & The Bottleman, the new establishment from the renowned British chef will be a bakery by day and natural wine bar by night. It opens in late December 2021 in Wan Chai, Hong Kong.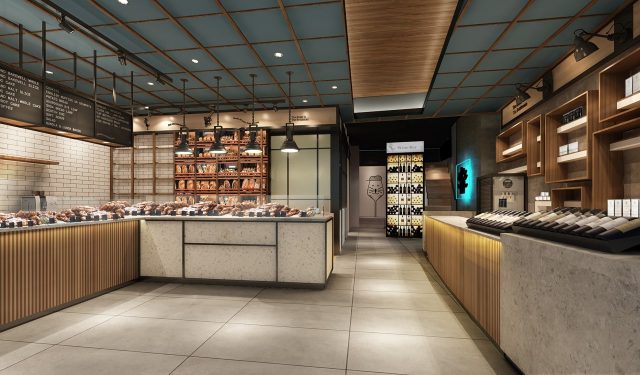 Following on the success of Aulis and Michelin-starred Roganic Hong Kong, chef Simon Rogan is set to unveil a new casual dining concept in the buzzing heart of Wan Chai.
"We are advocating traditional baking techniques that have been around for hundreds of years, as well as low-intervention wine-making. We aim to serve natural ingredients within a fun and modern space that caters perfectly to the metropolitan lifestyle – for the forward-thinkers who are ready to set an example and make a change," says Rogan.
According to the chef, the new venue aims to "introduce the city's first modern bakehouse with sustainability at its heart" and describes it as being "a quintessential taste of British bakes with a Simon Rogan twist".
Distinctive British pastries, cakes and bread with artisanal pastry-making techniques will be offered in the modern bakery. Led by executive chef Oli Marlow, the chefs and bakers will produce everything in-house from scratch by using seasonal ingredients and working with the finest local suppliers.
In the evening, The Baker & The Bottleman's upstairs space will transform into a relaxed and casual wine bar serving natural wines alongside snacks, cold cuts and cheese. Overseen by Pierre Brunelli MS, the natural wine list is carefully curated by the Roganic team with the aim of introducing a unique portfolio of natural, organic and biodynamic winegrowers to Hong Kong.
Featured winemakers fit certain criteria set out by the Simon Rogan team, including advocating a farming culture that doesn't harm the planet, that supports biodiversity, and empowers local communities.