Celebrity nutritionist Rob Hobson has teamed up with railway firms Southern, Thameslink and Great Northern to give travellers some top tips on how to stay safe after a Christmas party.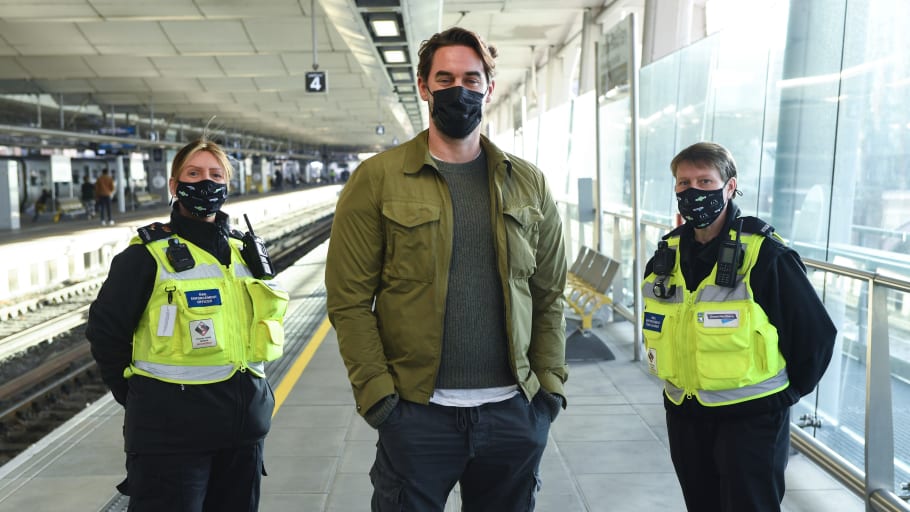 With festivities cancelled last year due to the pandemic, new research shows that Brits are going to be making up for lost time, with one in four (23%) starting the celebrations early this year.
One in six (16%) Brits will also be attending more Christmas celebrations this year to make up for the fun they lost out on last year.
However, rail firms Southern, Thameslink and Great Northern warn that more celebrations over the Christmas party period increase the risk of alcohol-related accidents.
According to analysis from The Rail Safety and Standards Board, slips, trips and falls caused by intoxication are more likely to lead to severe injuries, with intoxication the second biggest cause of accidents.
The railway has teamed up with registered nutritionist Rob Hobson to help Brits get through unscathed and ensure their tipple doesn't lead to a topple.
Rob Hobson comments: "The research shows that there are more accidents on the railway around the festive time, predominantly because people are busy boozing! So, I've teamed up with GTR to debunk some common myths around drinking and sharing some tips to help Brits get home safely after office parties and drinks with friends.
"Whilst it's fun to go out celebrating, alcohol can lower our inhibitions and affect our judgement, so take care when travelling home so you don't accidentally harm yourself or those around you when using the escalators and waiting on the platform."
Sam Facey, Head of Zero Harm at Govia Thameslink Railway, which operates Southern, Thameslink and Great Northern services, said: "People understandably want to make up for lost time this year but we know that intoxication can lead to accidents whilst travelling on the railway. I'd encourage party-goers to keep Rob's tips in mind, celebrate responsibly and to take extra care on our stations and trains during the festive season, and don't forget to wear a face covering, unless exempt."
Rob Hobson shares his '12 Myths of Christmas Drinking':
1. Don't start drinking on an empty stomach
2. Myth: Beer before wine is fine
3. Take the night off, it's fine to not drink at all!
4. Make your drinks go further
5. Alcohol is a stimulant and gives you confidence
6. Myth: Mixing your drinks makes you more drunk and hungover the next day
7. Myth: Once you've "broken the seal" you'll be needing the bathroom constantly
8. Myth: Alcohol warms the body
9. Myth: Strong coffee will sober you up
10. Myth: Alcohol helps you to sleep
11. Your choice of drink could influence how bad you feel the next day
12. Myth: Painkillers before bed help to ease a hangover