An audience of more than 60 crowded into a Yorkshire pub for an Oasis tribute act's performance. On Monday morning, most of the customers – and the members of 'Noasis' were still stranded in the pub after Storm Arwen struck, leaving the pub surrounded by nine-foot snow drifts.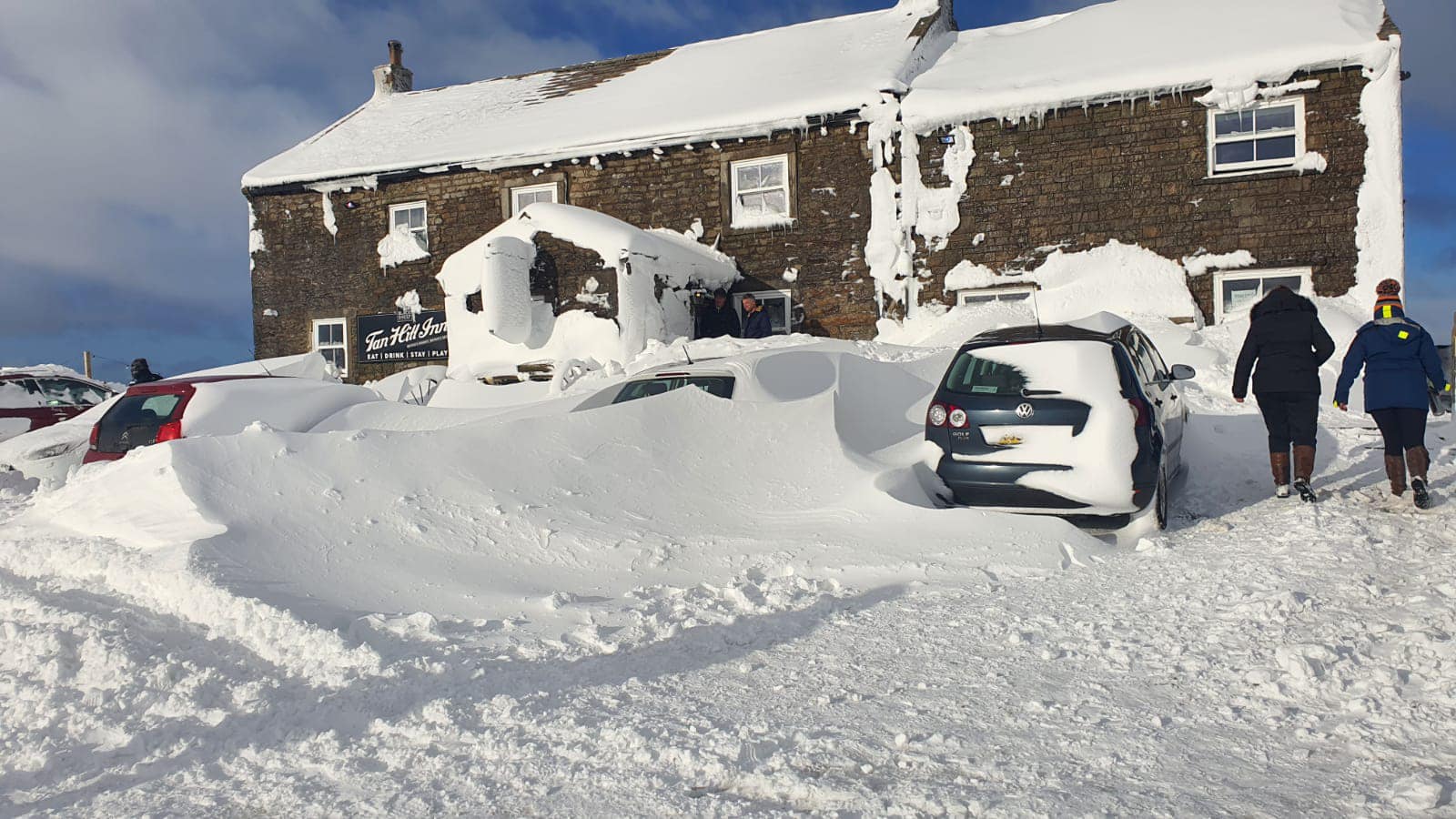 The Tan Hill Inn in the Yorkshire Dales played host to a concert by the 'definitive Oasis tribute band', Noasis, on Friday night. The 60 or so audience members, and the members of Noasis, would not have dreamed that they would still be stranded in the pub come Monday morning, after Storm Arwen battered parts of the UK. The effects of the storm rendered the road that leads to the Inn inaccessible until Monday morning.
As one customer told the Yorkshire Post, "I have learned that when you come to the Tan Hill Inn, you need to take the forecast seriously.
"The place is very exposed… it is what makes it special but in future I will pack a few more warm clothes and a couple of shovels."
Thankfully, everyone banded together to make the best of the occasion, with the pub's kitchen keeping everyone well stocked up with hot chocolate and food, and Noasis even playing an impromptu acoustic set. The pub also organised a number of impromptu activities to keep their customers entertained over the weekend.
"It's just been lovely and everyone is in really good spirits. It's a really good atmosphere," said pub manager Nicola Townsend. "They've formed quite a friendship, like a big family is the best way I can describe it. One lady actually said 'I don't want to leave.'"
She even remarked that everyone had left in such good spirits that they were considering planning a reunion next year.
This article was originally published on thedrinksbusiness.com and has been shared with permission.