The Champenois desire to keep a lid on the price cuts by the grocers and high street retailers like Majestic doesn't seem to be panning out too well.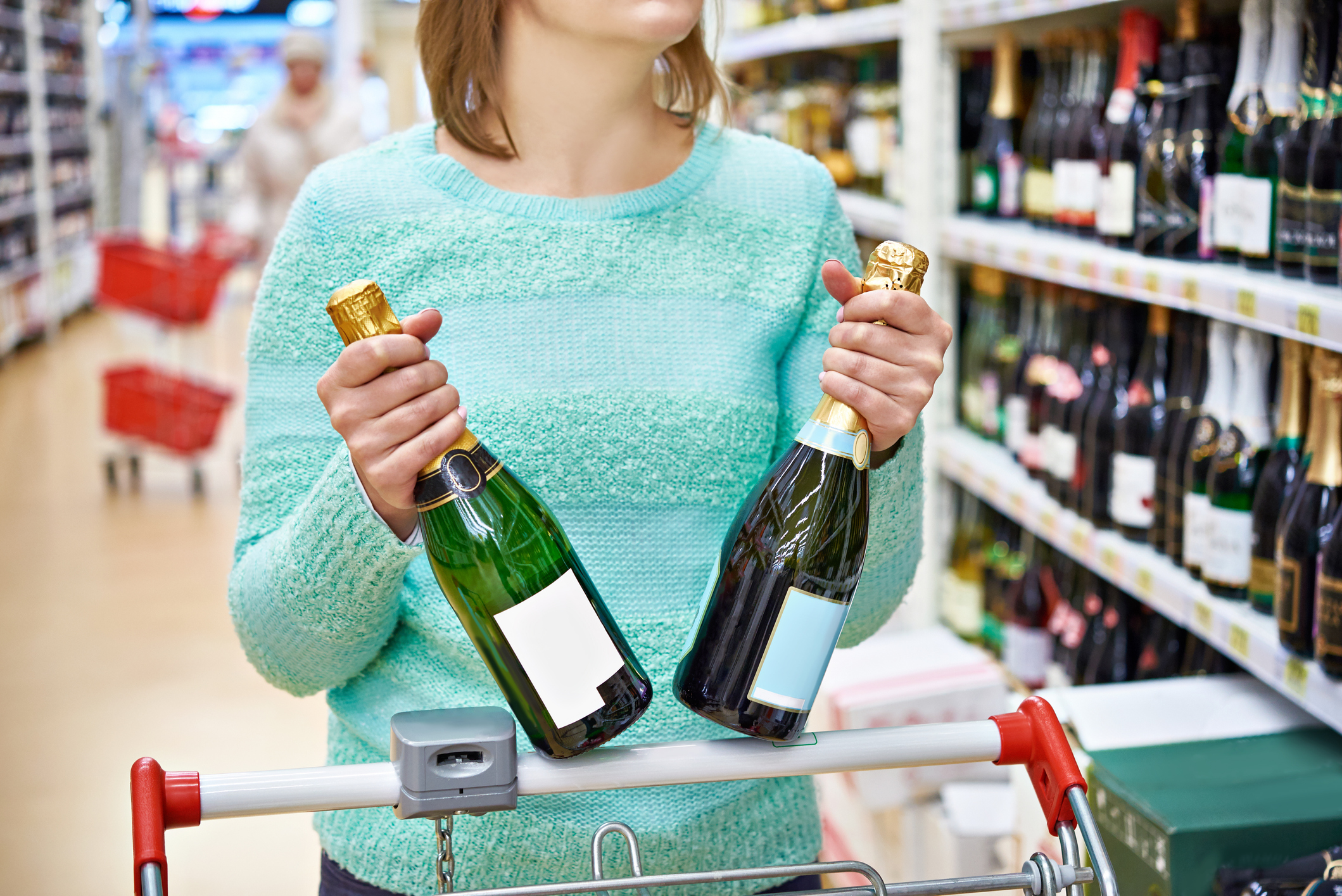 Admittedly while Sainsbury's has recently introduced a 25% off deal for all wine purchases of six bottles or more, concurrent with its many individual price single bottle deals, as we predicted, it excluded Champagne.
While I was told at my local Majestic at the end of October their round of promotions ending on 1 November would be their last major push on the category, they have since been running some attractive individual deals with Laurent Perrier La Cuvée discounted by £17 – admittedly from their rather high 'normal' price of £44.99 — to £27.99. In the December mailout brochure of Majestic's offers, in which Laurent-Perrier gets a whole page of its own with three different wines, this price has increased to £29.99 (saving £15) while magnums of La Cuvée are down £25 from £95.99 to £70.99 – so you are paying quite a premium for the larger format.
This is all possible, from a stock perspective, because during the on-trade lockdown, La Cuvée, which is the main pouring option used by restaurants and hotel bars (in bottle and mag) wasn't shifting. Business for the brand remained good however because loyal Laurent-Perrier customers spent plenty drinking at home, moving upmarket to rosé and to some extent vintage, as former UK MD David Hesketh told me.
The best deal for Laurent-Perrier is probably the 2008 vintage with its price cut from £59.99 to £39.99, that's £13 cheaper than their rosé. Because it seems vintage champagne remains strangely underrated it does offer both some of the most exciting drinking and best value for money in the market. The deals don't include the top-class prestige line Grand Siècle, not sold here.
If you dig into the Majestic list further, there are some arguably more interesting options, two of which also reflect the on-trade shutdown and feature brands that were largely only seen in restaurants before Covid. We have already mentioned Ayala (in my last column), specifically they have the Extra Age Brut Majeur (at £39.99) that was created for Gordon Ramsay's restaurants and Ayala's Blanc de Blancs 2014 which is seriously good and currently reduced by £7 to £54.99 (in a mixed six).
These relatively bullish prices may reflect the power of the UK agent that also sells Bollinger, and if you want better value, I notice that Bruno Paillard Premier Cuvée is a new listing and priced at a very reasonable £32.99, given its considerable class. Another good pick is Lanson's ripe and generous 2009 vintage, on very fine form when last tasted with the winemaker in September which is £39.99.
Last month we didn't look at the offers in Waitrose, Morrisons and the Co-op, all offering competitive deals. Waitrose own label champagnes are among the best in the High Street and their No1 Brut Special Réserve Vintage as they now call it, has been supplied by various producers over the last decade but is always good, and sometimes outstanding. It was down from £35 to £28 last weekend (until 30 November), but my local store had sold out by Saturday if not earlier. Gosset Grande Réserve down from £50 to £40 a bottle – another casualty of the closed on-trade perhaps – was still available, rather surprisingly, maybe Waitrose shoppers just don't know it well enough.
Waitrose now have (from 1st Dec) Ayala Brut Majeur – without the extra age — down £7.50 at £22.49 which seems much better value than the Majestic deal. While GH Mumm is down £10 from £38 to £28, Lanson Rose also drops £10 to £32, while Bollinger Rosé is down £11 from £52 to £39 (1 Dec- 2 Jan 2022).
Morrisons has offers on some of the main champagne brands too, with Lanson Black Label and Rosé discounted by £9 and £8 respectively to £26 and £31 a bottle. GH Mumm at £25 (down £10) Bollinger Special Cuvée reduced from £46 to £35 a bottle and Moët & Chandon Brut Impériale at £28 from the standard price of £35.
Over the next fortnight until 14 December the Co-op has Pol Roger Brut Resérve at £35 a bottle, £1 more than Waitrose, Taittinger Brut at £28 which looks about standard in the grocers, Lanson Black Label at £25 and Heidsieck Monopole Blue Top for £21. It's best deal however is arguably Les Pionniers Vintage 2013 even at its standard price of £27. It is made by C&P Heidsieck and reflects the high quality of this vintage only underrated because it follows the celebrated 2012. It's lovely drinking now.