Mourad Lahlou, the brains behind acclaimed restaurants Aziza and Mourad, will launch an exciting new venue in Napa this summer.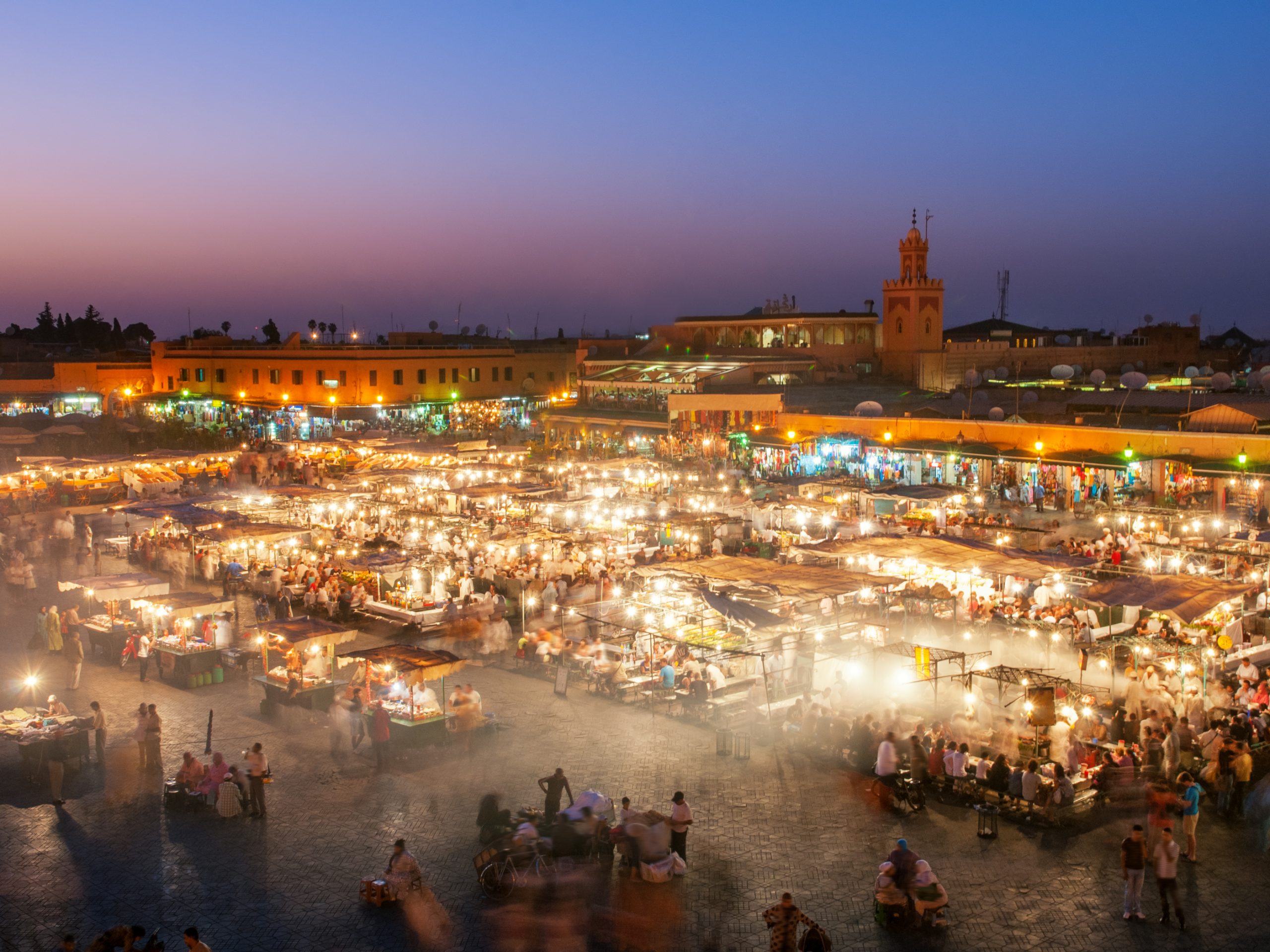 Famed California restaurateur Mourad Lahlou will open Moro Napa in wine country's Oxbow Public Market this year, bringing his pioneering style of modern Moroccan cuisine to wine fans.
Lahlou already has two successful ventures under his belt – Aziza, the first Moroccan restaurant in the US to have bagged a Michelin star and Mourad, which also received a star in its opening year. Both restaurants are based in San Francisco.
The well-known face on California's food scene will launch his new project Moro Napa in early summer 2022, with a focus on Moroccan street food.
Lahlou has revealed that the inspiration behind his new menu are the food stalls in the bustling Jemaa el-Fnaa square in Marrakesh, where he grew up.
"The hustle, the energy, the smoke up in the air. It's theatre, it's comedy, there are bands playing music every night. I want to recreate that vibe," Lahlou told The San Francisco Chronicle.
Street food dishes will focus on grilled meats, flatbreads, salads and wraps, with customers able to dine at communal seating, shared by multiple vendors inside Oxbow Public Market.
Following a temporary relocation to Napa during the pandemic, Lahlou leapt at the chance to move into the newly empty spot vacated by taqueria C Casa, which is moving into larger premises.
Lahlou said of Moro Napa: "I think it'll be a different kind of experience than anything I've done before. I want to make sure it has a lot of soul."
With 30 Michelin-rated restaurants currently operating in the Napa Valley, Lahlou will be up against some stiff competition. However, he has stressed that the focus will be on casual dining rather than hunting more stars.
Hungry wine tourists visiting the region can also take part in the Napa Taco Trail, featuring 13 different taco posts from food trucks and market stalls to dine-in restaurants.