The Essex born, rugby playing head sommelier of Pied à Terre, Fitzrovia, a restaurant which has triumphed over fire, financial crises and the pandemic, maintaining a Michelin star since 1993, talks to Douglas Blyde.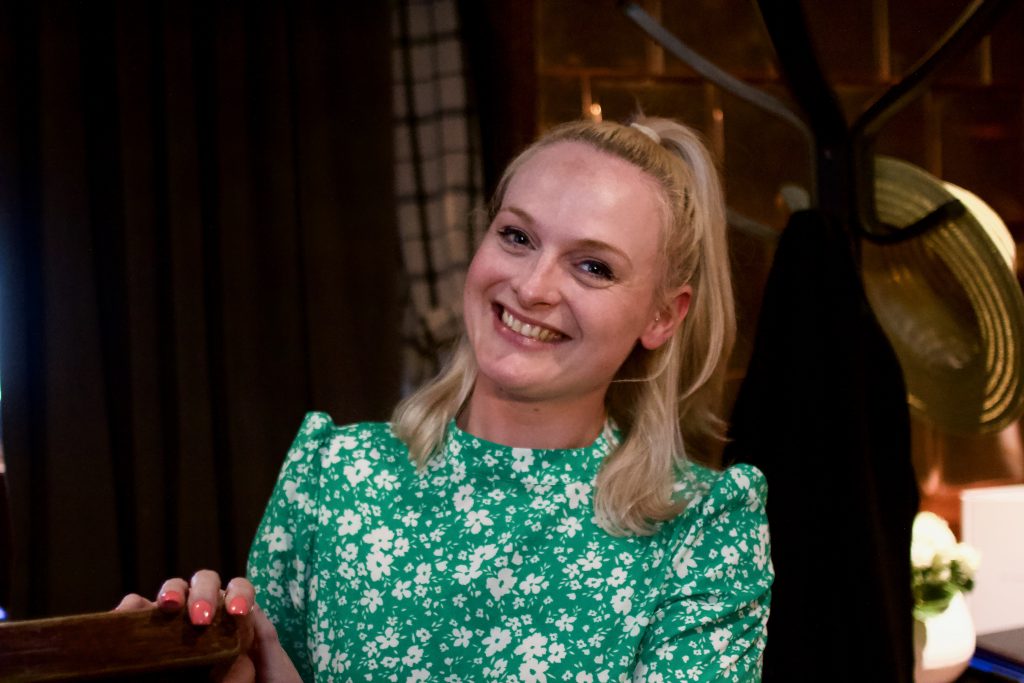 What does the restaurant's name mean?
My understanding is different from the literal translation, "foot on the Earth"; a better interpretation could be, "home away from home." The restaurant's cosy, home-like atmosphere coupled with our down to earth, approachable service embodies this ethos. You walk in the door and become part of the family.
What is your vintage?
7am on a sunny June morning in 1988, Romford, Essex. 1988 was an incredibly favourable vintage across big appellations such as Bordeaux, Burgundy, Champagne, Alsace and the Loire. Tuscany and Piedmont also see this vintage celebrated. Luckily, styles from these regions tend to age incredibly well (as do most things from that year!) In particular, I had the privilege to taste some of the most tantalising Sauternes.
Where did you work before?
I was General Manager at a wonderful group of wine bars called Humble Grape whose ace team imports wines from across the world. Although I wasn't looking at moving, the vast opportunity for personal growth, access to exemplary wines and food that Pied à Terre's owner, David Moore, who is difficult not to admire, afforded was difficult not to consider.
How come you've spent so much time in Singapore?
I always valued the teachings of immersing myself in different cultures. This was an opportunity that came about from my ex-partner whose job increasingly focused on the Far East. The perfect merging of East meets West that Singapore created, as well as an office location for him, saw us live there for a number of years. The ease of travelling around South East Asia was something for which I am eternally grateful.
How do you taste wines?
I have a very gut response to wines and articulate it instantaneously (mostly random sounds). I think beyond tasting wines and thinking, "wow, this is special".
What was the first wine to move you?
It was the first time I had met a winemaker. Olivia Junyent from Castel d'Age had come all the way from Spain to Singapore to show three Cavas, carrying the names of the three generations of female winemakers of which Olivia is the latest. Being emotionally engrossed in the passion and pure effort that went into the wines, I was transported in time, space and emotion – linked into this family. Wine isn't just what is in the glass but the journey. I love such stories and sharing them with our guests.
What has been a particularly thought-provoking vineyard visit? 
I have found, for the most part, winemakers are incredibly generous of heart both with what they produce, advice and conveying their motives and challenges. A particularly inspiring vineyard visit was to Blue Pyrenees Vineyard in Victoria, Australia. An eye-opening visit that showed me how, worldwide, wineries are constantly in transition and affected by weather and environmental challenges. Unable to travel as much as I care over the past year or so gave me time to focus more on English vineyards. Notably, I have been very fortunate to spend time with Stephen and Fiona Duckett who are incredibly generous with their hospitality at Hundred Hills, Oxfordshire. Seeing their attention to detail on every element of their vineyard, cellar, bottles and design was awe-inspiring.
Describe your list at Pied à Terre?
As one would expect, we have a very strong core list of French wines with exceptional vintages. I am looking at diversifying our regions and food-friendly styles, looking to make some good alternative introductions for guests. Great passion and training with the team allow us to guide guests and refer the perfect bottle to them.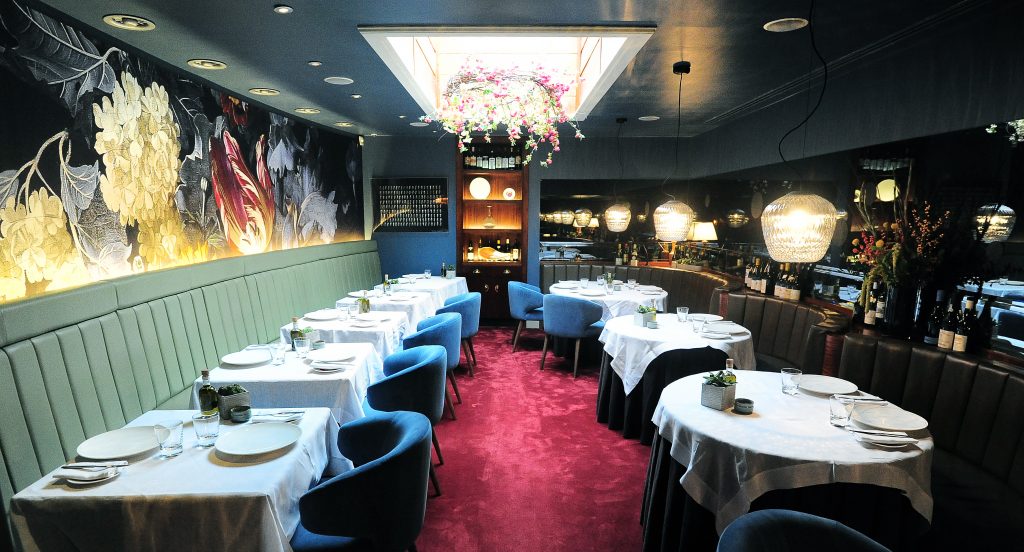 What has been a standout vinous pairing with a dish by head chef Asimakis Chaniotis' cuisine?
I had a lot of pressure to pair the perfect wine with Asimakis' signature dish of quail, ultimately finding harmony with Agricola del Cadalso Garnacha from Madrid. Not too heavy or tannic, it had the right amount of primary fruit to go with the game, a touch of aniseed for the celeriac element – and key – a silky texture without the grip of tannin to complement the texture of the confit egg yolk and creamy Piedmont hazelnuts.
What style of wine might not work with Asimakis' plates?
I tend to avoid styles with pronounced acidity or that lack complexity. I need the glass to have the same amount of elegance and delicately balanced flavours as the plate so I tend to avoid anything overly oaked or rich.
Is Asimakis something of a winemaker himself?
He is. Back at home in Kefalonia he is looking to expand the wines he makes. Investing in amphorae for the 2022 vintage. It is great to have a head chef who is as enthusiastic about wine.
How does Pied à Terre's setting enhance the enjoyment of wine? 
I think the passion many of the team have for wine is a great instigator of excitement for a guest's wine-drinking experience. Alongside, the traditional setting lends itself to evoking the comfort that doubles down with a glass in hand.
What is your favourite digestif? 
I like to stick with the grapes but up the ante with a good Grappa.
How seriously do you take non-alcoholic drinks?
Very – they can be divine. Guest comfort is paramount. Inclusivity and variety of offerings are always in mind. With such great faux "spirits" coming onto the market and alternative flavours being discovered, it can be just as exciting an area as wine.
How would you handle a remarkably drunken guest?
A wealth of experience in hospitality has afforded me the confidence to avoid shying away from awkward situations. I try and read situations as early as possible to ensure guests remain at comfortable merriment and perhaps guide them to some water, coffee or a soft drink if the balance tips. Sometimes that's not possible or out of my control. Working mostly evenings there is an inevitability of drunken guests from time to time. I tend to approach as a guiding presence. Recruiting a friend or someone they know to help manage the situation and importantly that they are safe once out of our care.
What do you do on days off? 
I love cooking so tend to challenge myself with big projects, entertaining family and friends that way.
Tell us something surprising about yourself?
My first love was ballet which held me in good stead later in life when I joined my university cheerleading squad and caught the bug of this amazing sport that has gifted me many skills and great friends also. Always one for diversity, I also played rugby and hockey. I love the discipline and camaraderie these activities afford as well as strength, confidence and physical exertion. I am also pretty accomplished at crochet and knitting.
What's the most incredible book you've read?
I am a very big reader. The power of a book is just as much about what it means to you in a given moment as its content. I always feel a strong emotional draw to Paulo Coelho's The Alchemist.
Who is the most famous guest you've served?
I am a big believer that discretion is key in hospitality. Though I almost lost my cool when meeting a British writer and comedian whom I hold in very high esteem for her work.
Where is your fantasy vineyard location?
My back garden, which would also involve the vast upgrading of my home and said garden. However, the serenity of waking amidst vines is something I would relish.
Who should prospective team members contact if they want to join Pied à Terre?
As a very cohesive team, prospective applicants have to have an enthusiasm for hospitality and be dynamic enough to take on any task. A keen eye for standards and attention to detail is a must, everything else we can be taught. david@pied-a-terre.co.uk
Buy the Pied à Terre book, "30 Years Created by Pied à Terre" here: https://www.pied-a-terre.co.uk/30-years-created-by-pied-a-terre/
Pied à Terre – 34 Charlotte Street, London, W1T 2NH; 020 7636 1178; reservations@pied-a-terre.co.uk; pied-a-terre.co.uk