Jordan Bailey, the head chef and co-founder with Majken Bech-Bailey of Aimsir restaurant which rejoices Irish produce, and restaurant manager and sommelier, Scott White take turns telling Douglas Blyde about pairing heritage apple ice wine, a fanaticism for Formula 1 and a visit to the ungrafted vineyard beside Champagne Bollinger.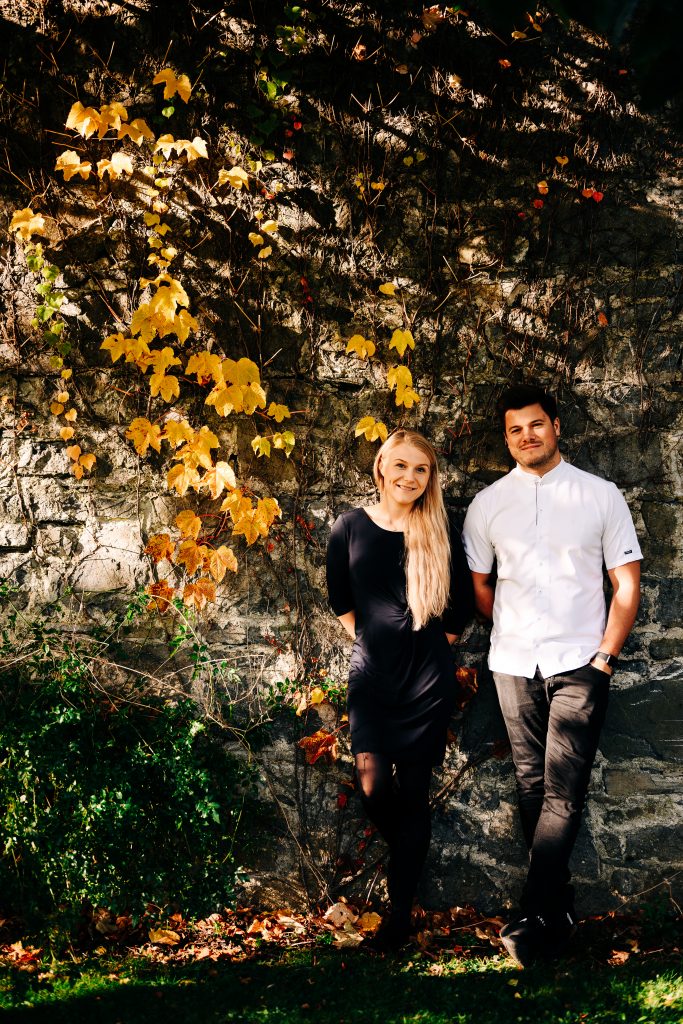 Jordan, how did you and Majken come to create Aimsir?
Having a restaurant has always been the dream since starting out as a chef, so it was always going to happen at some point. The reason we chose Ireland is because it ticked many boxes for Majken and I professionally and personally. And I wouldn't have done it with anyone else other than Majken.
Scott, what is your vintage?
A poor year for wine in general globally, but Champagne and some Red Burgundy are drinking well.
Jordan, how does the setting of Aimsir at Cliff at Lyons amidst the orchards enhance the enjoyment of wine?
To put it simply, who wouldn't choose sitting out in the beautiful orchard on a summer's day, drinking their favourite wine that has been served to them by one of our fabulous front-of-house team? Not me, that's for sure!
Scott, Aimsir's wine list has been described by The Irish Examiner's Leslie Williams as being, "by far the best selection of natural and biodynamic wine in Ireland." How and why have you achieved this?
The success of the wine list is down to the amazing suppliers we have in Ireland. They source the wines and work hard to get allocations of the best producers in the world. Without them I would not have access to great wines to put on the list.
Jordan, how many courses do you serve?
We only offer one tasting menu which consists of 18 servings. Starting with snacks, then on to bread, a couple of smaller dishes, the main, cheese course, desserts, and then finishing off with a selection of sweet treats.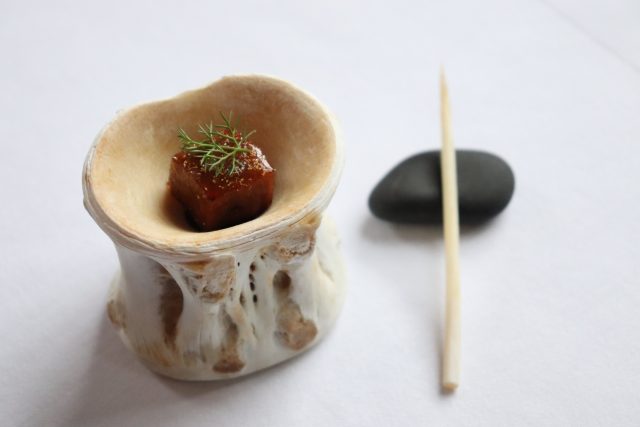 Scott, who is your favourite producer on the list?  
At the moment definitely Burja, Zelen, Slovenia. It is such an interesting style and works so well with food.
Jordan, what has been a standout pairing?
For me it has to be the Killahora rare apple ice wine from Co. Cork paired with my cheese course of Young Buck raw milk blue cheese, blackened onion, fermented honey and toasted sunflower seeds. It's a pairing that has been on since day one of opening in some shape or form and it won't be going anywhere soon.
Scott, what styles of wine might not work with Aimsir's cuisine?
Young, big, heavy and tannic reds tend to not make it on pairing. I have some on the list as that can be the guests preference. But as a style they generally would overpower most dishes.
Jordan, what drink do you crave after a long day?
A big cold beer! We serve a selection of beers from Lock 13 at Kildare Brewing Company in the restaurant but I normally always go for a can of their Soldier Island IPA. So crisp and refreshing after a long days work.
Scott, what was the first wine to move you?
The wine that really caught my attention was Matthieu Barret, Cornas, Brise Cailloux 2006 from the northern Rhône. I did a masterclass in my second year in college. These were my very early days of learning about wine. It was special: it triggered my curiosity to pursue wine as a career.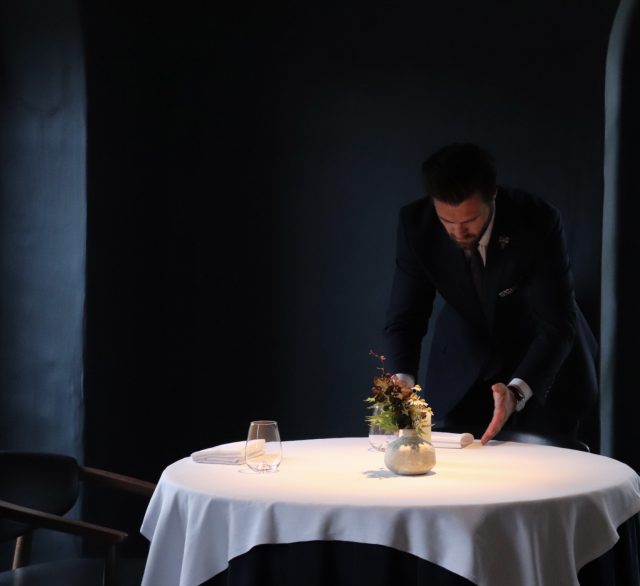 Jordan, what are the most exciting spirits you work with?
I've really started to get into whiskies over the past few years, so it has to be the great selection of Irish whiskeys we have on offer in our lounge. I drink mine mostly neat or with a beautifully large single cube of ice.
Scott, what has been a thrilling vineyard visit?
It would have to be visiting Bollinger. We saw the famous vineyard from which only exceptional vintages of Vieilles Vignes Francaises are made. It was incredibly small and unassuming for such a prestigious wine. The whole tour of the vineyards and the Champagne tunnels and old cellars was just remarkable.
Jordan, how seriously do you take non-alcoholic drinks?
As much thought goes into pairing our non-alcoholic offering as our wine pairing, if not even more. Majken works closely with me to develop them and because we make each one from scratch we can really manipulate the final outcome to perfectly match the food, even more so than the wine sometimes.
Scott, what is your preferred digestif?
An old fashioned.
Jordan, tell us something surprising about yourself?
I'm seriously into all things cars, especially Formula 1. We are hopefully heading to a couple of races this year if all goes well.
Scott, which wine writer do you most enjoy reading?
Michael Broadbent MW. Although he did most of his writing several years ago, he is still someone I constantly find myself going back to. He has an incredible understanding of all aspects of wine, but his writing on wine tasting and wine and food pairing are phenomenal and has helped me to improve and understand food and wine to a better level.
Jordan, who should prospective team members contact if they want to the team at Aimsir?
The main thing we look for is someone who is highly motivated, passionate, positive and a good listener. Please e-mail bookings@aimsir.ie and then we can take it from there.
Aimsir Restaurant – Cliff at Lyons, Lyons Road, Celbridge, Kildare, W23 HXH3, Ireland; +353 1 630 3500; info@aimsir.ie; aimsir.ie