A graphic designer turned head sommelier of Simpsons, Edgbaston, Giacomo Stella talks to Douglas Blyde about making his wine list more diverse, finding a vinous collaborator to "killer of wine", the artichoke, and a dislike of Vivino…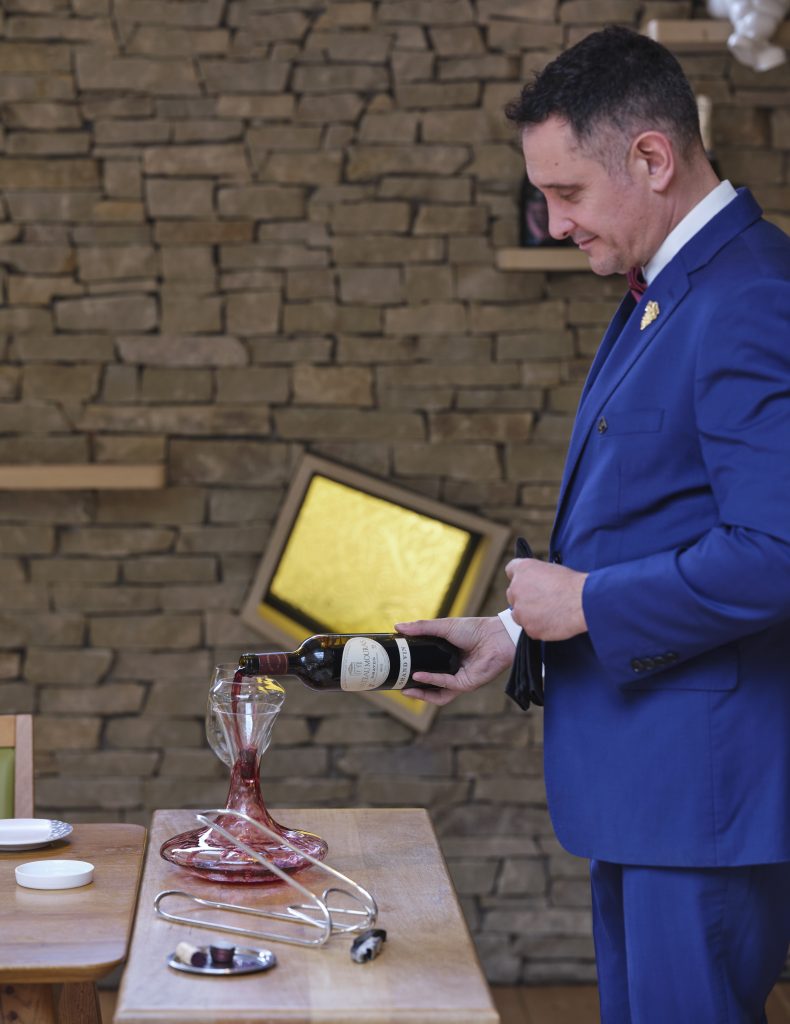 What is your vintage? 
I was born in Turin 54 years ago. I first came into contact with wine as a child when I asked my grandfather for a sip of his well watered-down Salento rosé which made me feel like an adult and part of the family. The first undiluted wine I drank was Moscato d'Asti before I moved on to Barbera, our most widely planted grape in Piedmont. As a teenager, I helped make and bottle two versions of the family Barbera: a bold, rich structured cuvée for winter, while the summer one was lighter and very easily consumed. Meanwhile, we distilled excellent grappa from the pomace, to drink as a caffè corretto.
Where did you work before? 
As a graphic designer for two decades years until the economic crisis of 2008 hit. While contemplating my options, I remembered the wine course I had taken in a local tavern with friends some 20 years ago, hosted by a professional sommelier who had fascinated us with his charm and knowledge. So, adhering to the motto, "who dares wins", I decided to take the first level of sommelier school (Italian Federation of Sommeliers).
What was your first job in the wine trade?
In 2011 at an Italian fine dining restaurant in Sutton Coldfield, where I quickly rose from waiter to sommelier and restaurant manager. And given my background in graphic design, I also took care of drawing up all the menus including the wine list and events brochure. The following summer I returned to Italy to work in a bistro in my home city, with assignments for Slow Food including being a wine and cheese expert at the Milan EXPO.
Describe your list?
I have tried to make it more diverse, including native grape varieties from lesser-known countries. Now, after five years of continuous development, you can find wines from almost all wine-producing nations. I also added a section on organic, biodynamic and natural wines. You will also find non–vinous gems like the Somerset Ice Cider which I pair with cheese.
How does a wine charm you? 
It must amaze me with its aromas and flavours which encapsulate the terroir from which it comes.
What wines are you likely to be adding and subtracting in the future? 
I would like to add more wines which have been aged in clay or terracotta amphorae reminiscent of those made 6,000 years ago to my discovery wine flight. I know they will be difficult to sell, but I like challenges!
What has been a standout pairing with a dish by head chef, Luke Tipping? 
Venison with artichoke purée, maitake mushrooms and red wine sauce with an elegant Nebbiolo from my region, with aromas of cherry, withered rose petals liquorice, sweet spices and pipe tobacco. The most difficult ingredient to match was the artichoke, considered by many sommeliers as "the killer of wine" because of its bitter notes which emphasise the sourness of the tannins.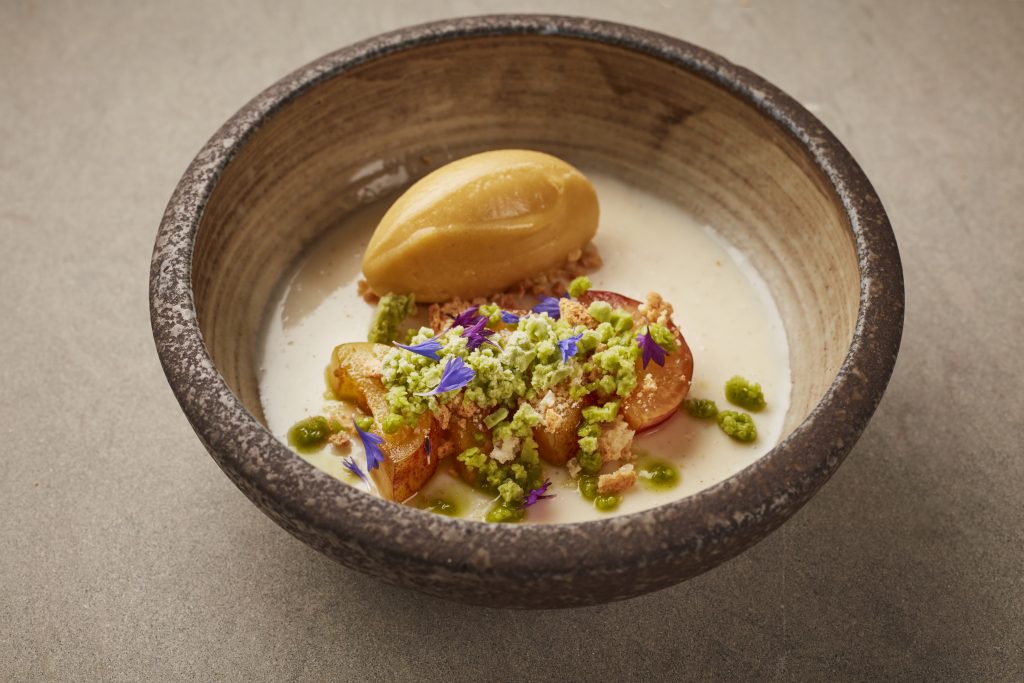 What does chef-patron, Andreas Antona enjoy drinking? 
He loves Riesling, Pinot Noir and never refuses a glass of Champagne at the beginning of the meal.
What style of wine could you do without? 
Young Champagne and sparkling wines though I love older examples which have softened with age. Unfortunately, they rarely come cheap!
Which guest habit annoys you? 
When a guest takes the wine pairing then doesn't pay attention to my explanation. And when they check wine prices and reviews on Vivino.
Who is your mentor? 
My family – they always supported and encouraged me to achieve my goals even through the most difficult of times
How does the setting of Simpsons enhance the enjoyment of wine? 
Simpsons has changed over the years from being very classic and formal, appreciating that if the guest feels relaxed, they will certainly be more inclined to better savour the wines which are served.
Is there still a black painted Dom Pérignon room? 
Unfortunately, it no longer exists.
Do you have a digestif trolley? 
Yes, which now includes the famous Louis XIII Cognac offering a century of history in a single sip.
Tell us something surprising about yourself? 
As well as football, tennis, swimming, judo and karate, I also love American Football. As a teenager, I played in my hometown's first division team championship which taught me how to play as a team – to achieve victory together yard-after-yard. These are relevant attributes to the front of house team at Simpsons.
What is your favourite genre of music? 
1970s and 80s rock And I can play the tenor sax by ear.
What is your motto? 
Going from being a graphic designer to a professional sommelier was a leap of faith, so "who dares wins." 
What do you look for in potential team members? 
Good knowledge of wine and a desire to learn.