The head sommelier of Dublin's consistently highly acclaimed Restaurant Patrick Guilbaud on learning from his mother, turning the music down in favour of conversation, and what to match with suckling pig croquette…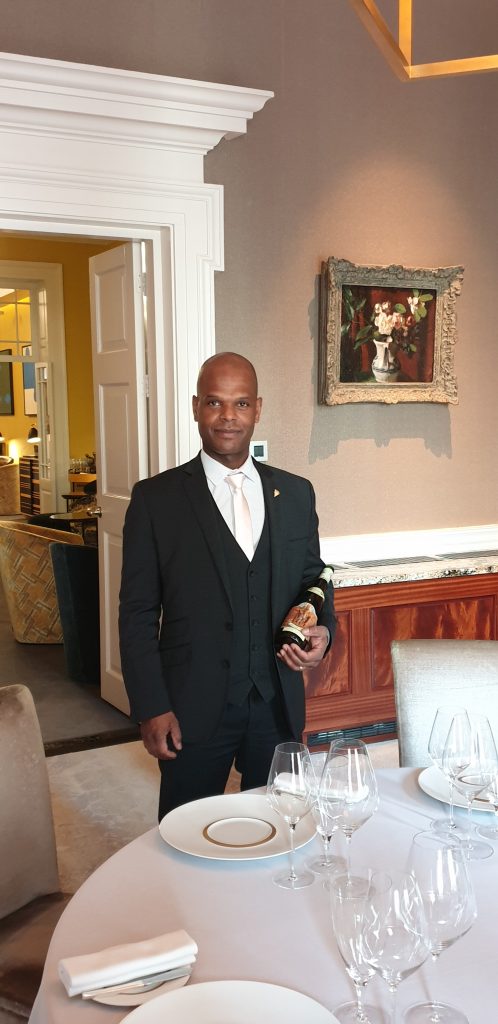 What is your life motto?
My mother's teachings, which are: "Be your YES and also your NO" and "Work hard and enjoy what you do so that it is no longer hard work."
What is your vintage?
I was born in the state of Bahia, Brazil in 1977 where grapevines produce two crops a year. It was emotional to drink a 1977 Graham's Port a few years ago. It had lost most of its colour but none of its charm and elegance.
Where did you work before?
My first sommelier job was at Bibendum. I also worked at L'Atelier de Joël Robuchon before moving back to Ireland.
Is there music in the dining room?
No, because we prefer to encourage our guests to talk to each other, with the high ceiling helping sound travel around the room which is decorated with beautiful paintings and sculptures.
Describe your list?
It is a living organism reflecting the past, present and future. Around one-third of the bottles in our cellar are put to sleep for future generations to enjoy at affordable prices. Via a close partnership with our suppliers, we have strengthened our collections from Burgundy and Bordeaux including 1945 Lafite and 1928 Cos d'Estournel. The ultimate aim is to have a well-balanced selection of classics to cater for long-standing drinkers, while also having new styles for new drinkers, which is why I have my eyes on skin contact whites and natural wines.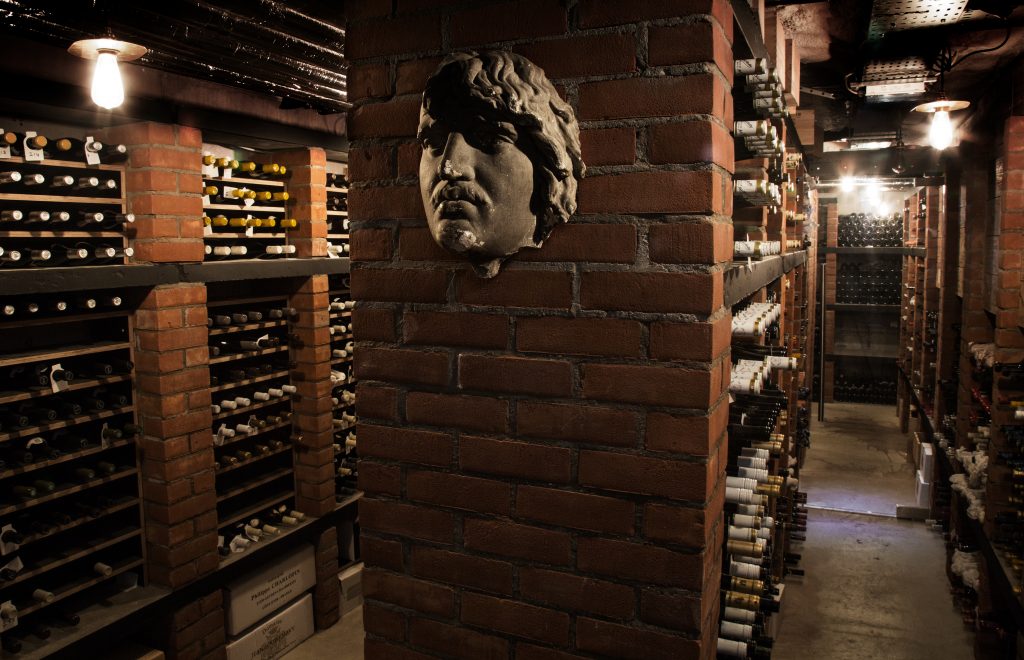 How long does it take to do a full stocktake of the 30,000 bottles associated with the restaurant?
If we use our time wisely, we can complete a double stock check in three days.
What would you match with the starter of suckling pig croquette with fried quail egg, foie gras, pancetta, red pepper and mostarda by executive Chef, Guillaume Lebrun?
A beautiful dish containing various elements with their own textures and flavours. The equally delicious 2016 Rully 1er Cru Rabource, Domaine Marc Morey is still very fresh with high acidity, maturing complexity and a harmonious mouthfeel. Its sweet oak spices embrace the quail egg and the foie.
What does Patrick Guildbaud like to drink?
He is a happy man with white Burgundy and red Bordeaux.
What grape could you happily do without?
Torrontés.
What's the biggest misconception about the role of a sommelier?
That they are only there to push more expensive wines in large quantities when really what we love to do is help guests choose an enjoyable wine which enhances their dining experience.
Which guest habit saddens you?
Putting ice cubes in the wine.
Tell us something surprising about yourself?
You wouldn't believe it but I am quite shy which is something I have to fight hard to overcome.
However, when I talk about wine I feel more comfortable – especially if I am also drinking it!
Where would your fantasy vineyard be?
At the moment I'm planning a micro vineyard in my greenhouse here in Dublin. But I love to dream of a vineyard in the wavy hills of Chianti.
Who should prospective team members contact if they want to join your team?
Please contact the restaurant manager, Mr Stephane Robin. We look for an enthusiasm to learn and a willingness to work hard for our guests.
Restaurant Patrick Guilbaud – 21 Upper Merrion St. Dublin 2; +353 1 676 4192; restaurantpatrickguilbaud.ie