Wine List Confidential talks 4am fish markets and sake oysters with the head chef of new Marylebone opening Itaku, ahead of the restaurant's official launch on 17 February.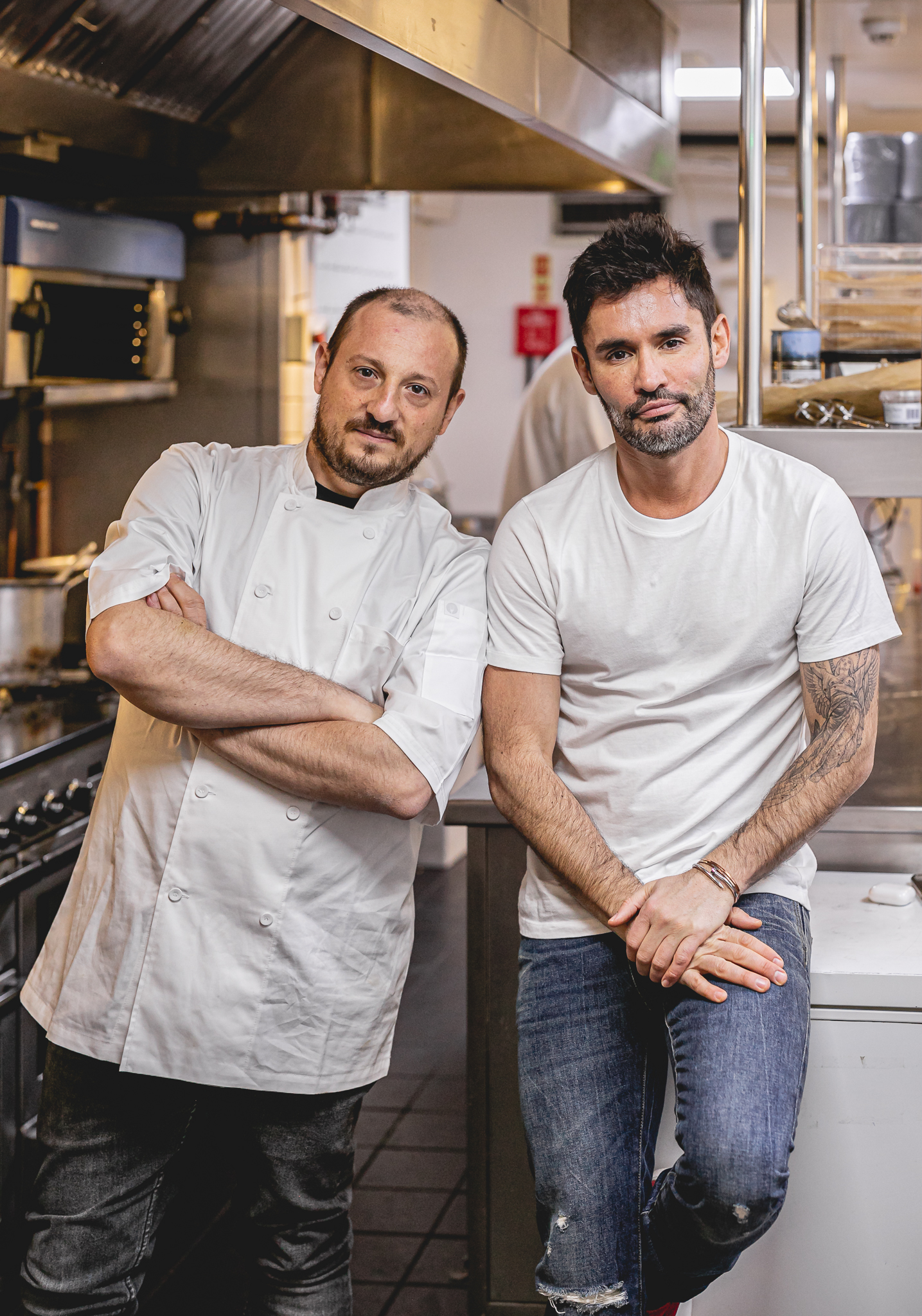 New hotspot Itaku, due to open next week on Great Portland Street, is the latest venture from restaurateur Jean-Bernard Fernandez-Versini, the brains behind longstanding Cannes pop-up Cosy Box (oh, and one-time husband of Cheryl Cole…)
Steering the ship in the kitchen is head chef Ivan Simeoli, who previously cooked up a storm at the likes of The Royal Academy of Arts and The Wallace Collection. Simeoli has crafted a razor-sharp menu for Itaku hinged on his unique take on Italian/Japanese fusion cuisine. db caught up with him about his deep respect for both food cultures.
What was your inspiration behind combining both Italian and Japanese traditions?
The relationship between the two cultures is best represented by comparing Italy to earth and Japan to water. Italian food culture varies greatly from region to region, as it is so closely connected to the territory, whereas the seemingly simplistic cuisine of Japan more fluidly communicates its ancient history and unique ingredients. At Itaku we aim to create dishes that have Italian tastes and aromas but expressed with Japanese techniques.

Are there many similarities between the two cuisines?
Both cultures practice raw food culture. In Japan, for example, there is sashimi and in Italy there is carpaccio. In Italy we often cook with charcoal when preparing our meat and fish, which is similar to the Japanese robata grill. However, there are also many differences. Japanese dishes are often much lighter than Italian ones. 

Which dish are you most proud of?
I would say I am proud of all my dishes but some of my favourites at Itaku are: Uni burrata with tempura seaweed; the raw Mazzara red prawns, which are brought to life with truffle ponzu and shiso (a Japanese herb); and Black cod Amatriciana.

Are there any dishes that you think will take diners by surprise?
The Dover sole Milanese, with capers, kombu and yuzu, and also the Seafood tempura ragu, which includes handmade Paccheri pasta, mussels, clams, octopus and tempura squid.

What do you love most about the food scene in Japan?
Tokyo is my favourite place in Japan. I absolutely love the street food there and the buzz of the fish market at 4am. It's one of the only places in the world where you can find such high level cooking at a street market.

What is the one thing you wish more people understood about Japanese cooking?
The rich tradition behind their cooking techniques, and the precision with which Japanese chefs practice their craft to ensure that they are always as close to 'perfect' as they can be.
Which traditional Japanese cooking techniques do you use at Itaku?
Everything from marinating fish in miso and using a Japanese robata to cook chicken to preparing pasta dishes with dashi (a Japanese stock).
Do you incorporate sake into any of the food at Itaku?
Yes, we use sake as part of a marinade for our chicken, and we are going to incorporate sake into the preparation of our oysters.
What is your guilty comfort food?
I like Roman tripe because I ate it throughout my childhood, with my father, in Italy. You can buy it from a street stand and eat it with just a touch of lemon, salt and pepper.
Which famous Italian and Japanese personalities, from past or present, would you invite to a dinner party?
Opera singer Andrea Bocelli because of his magical voice and his place in Italian history. And the comedian and actress Naomi Wanatabe. She represents the new generation of opinion leaders in Japan, but manages to keep tradition intact. With her eccentric character I hope she would bring some excitement to the party.