With an extra hour of daylight and the weather getting warmer, there is little finer to do in London than sit outside and bask in the glow of aperitivo hour. Here are ten of the top terraces to try for stunning outdoor drinking spots in London.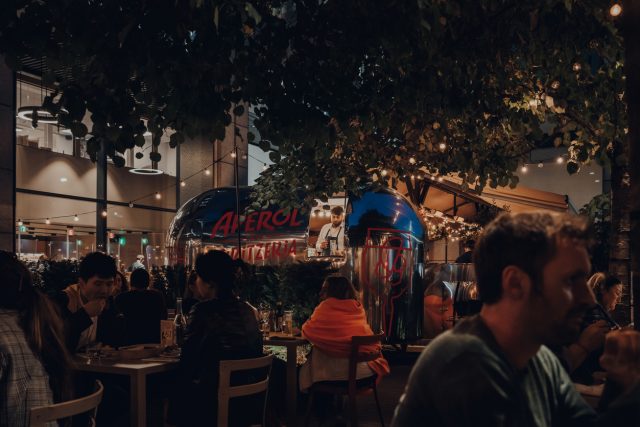 Bringing Mediterranean magnificence to Liverpool St., Eataly Al Fresco is a partnership with Aperol, and no trip to the terrazza would be complete without a lurid orange spritz to wash down antipasti, pizza and freshly-made pasta. There's also an Italian wine list that will whisk you away to whichever region takes your fancy.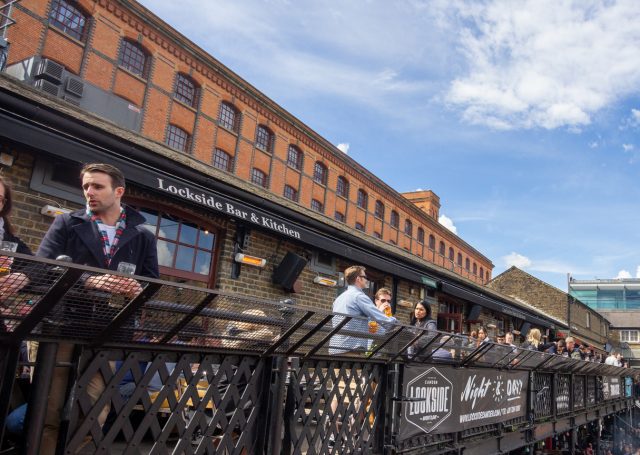 A bar with twice-weekly live DJs and a terrace overlooking the canal? This is a venue that's sure to appeal to fans of craft beer and music alike. Their cocktails have been designed by their in-house mixologists, and the list is seasonal, so brace yourself for something fresh this Summer.
3. Tavolino
View this post on Instagram
Located on the Thames with views of Tower Bridge, this restaurant and bar has exactly the sort of menu you want for Summer wining and dining. For those feeling bold, the Negroni Tricolore consists of three different renditions of the classic cocktail in three different colours. You come for the surroundings, but you stay for the extensive drinks list and Italian cooking.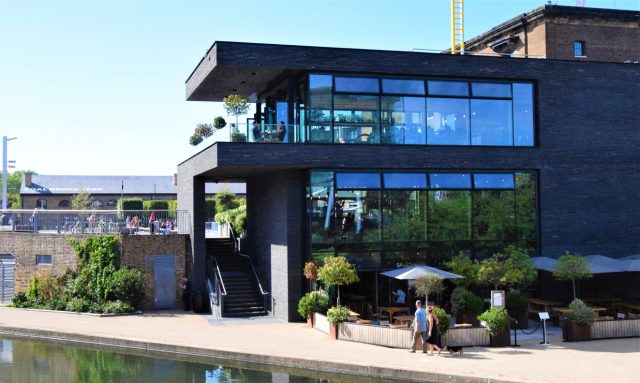 With seating in Granary Square, by King's Cross, The Lighterman provides the perfect spot for a light lunch before or after a long journey. The cocktail menu on its own is impressive, and with a lengthy wine list (helpfully divided according to the characteristics of each bottle), it's also an ideal place to go for a glass of something in the sunshine.
5. Mercato Metropolitano, Elephant & Castle
If you can't make your mind up whether you want Italian beer with Uzbek streetfood or British oysters with French wine, then Mercato Metropolitano is the place for you. Catering to every possible craving, the eclectic range of food & drink sold by the vendors can be enjoyed at the communal seating inside and out.
6. The Rooftop at The Trafalgar St. James
In the shadow of Nelson's Column, The Rooftop's vista certainly is a sight to behold for lovers of London landmarks, and they have drinks to match. Signature cocktails and Champagne by the glass make this the place to be for an evening celebration.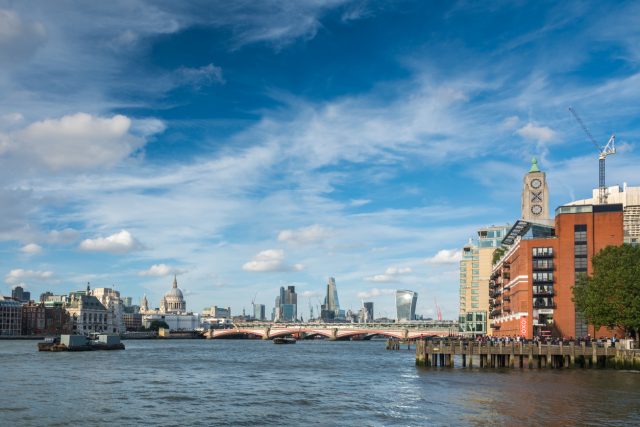 A London landmark in its own right, the OXO Tower Bar's 200 foot terrace provides an unbeatable panorama across the river. Though it's north-facing, it's such an institution that it doesn't matter if you're missing out on a bit of sunlight.
8. Aqua Kyoto
Right by Oxford Circus, this is premium real estate indeed. Whilst they offer all the classic cocktails and a reasonable selection of wines, you can't do much better than ordering a Japanese gin or whisky to complement the exquisite bar snacks. Chicken karaage, tempura platters and maki rolls, all expertly prepared, the Fuyu rooftop terrace has it all.
9. Coq d'Argent
View this post on Instagram
Boasting of traditional French dishes with a twist and a 38-page wine list, Coq d'Argent gets a gold rating as far as we're concerned. The wine selection isn't just extensive, it's diverse, with bottles available from Armenia to Argentina. Whether you're snacking on pommes frites or a Merguez sausage skewer, there's a pairing.
Sabine offers the best view of St. Pauls in all of London. It also offers one of the most intriguing cocktail menus on this list, with drinks such as the Breezy Fizz and Farmer's Legacy – the former serves as a reminder of one of the perils of al fresco drinking in the British summer.