The masterminds at The Big London Bake East have launched a new luxury cake-inspired bar that offers cocktails reminiscent of sweet treats.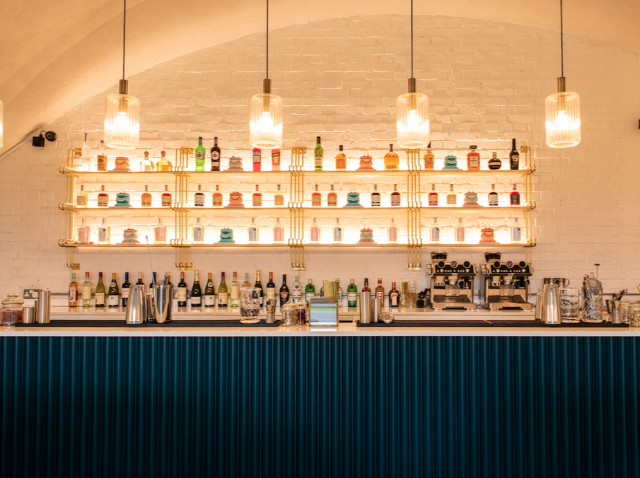 The bar, named The Pantry Bar, can be found opposite Haggerston Station in East London, behind the fridge door, and is positioning itself as "a slice of baking heaven".
According to its founders Adam Chaudhri and Eloise Frank,"irrespective as to whether guests have booked a baking session or simply fancy a pre or post bake drink, the bar exists to welcome all".
The Pantry Bar is set to offer up a menu of cocktails inspired by the nation's favourite sweet treats such as a Pick 'n' Mix Punch, and a BakewellTini.
Those looking for an Instagramable venue are encouraged to come along and snap the hanging whisk lights, candy jar lamps, giant faux cupcakes, as well as vintage utensils on the way to the centrepiece – a life-size fridge door entrance.
The bar will be open Thursdays until Sundays and tables are advised to be booked in advance.