Coravin is boosting its focus on the UK on-trade, after seeing triple digit B2B growth in 2021.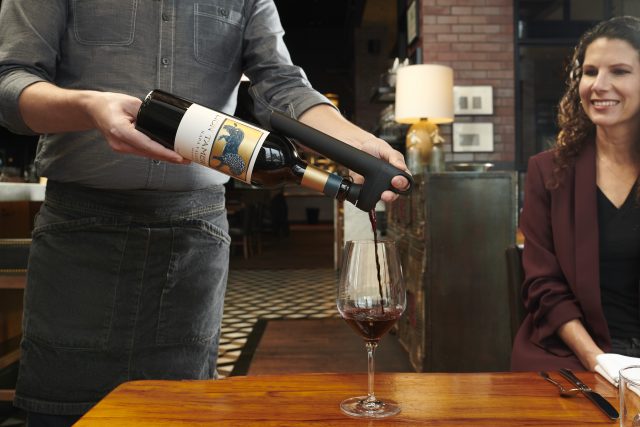 The company, which makes innovative wine preservation system, has boosted its B2B sales team and has recently launched a new online trade portal for trade partners which it says will simply the order process, as well as increasing resources such as training videos, brand images and merchandising tools.
Richard Yeomans, vice president of Coravin Europe, said the company's relationships with its business partners were incredibly important, and the new platform would provide more opportunities for restaurants to boost their profits at a time when many are struggling.
"Coravin is a unique tool for the on trade to cut unnecessary wastage for still and sparkling wines through the preservation of wine quality, as well as benefiting from the profit margins of  broader and more premium by-the-glass serves," he said.
The company also want to attract new wineries and smaller retailers.
It comes after the wine preservation company launched a new set of tools designed last April specifically for the on-premise to help the sector "come back with a vengeance" following the shutdown of the hospitality industry during the height of the Covid pandemic. This included the new Coravin 'Pivot Pro System' for bars and restaurants that pours faster, requires less staff training, and costs less to use. It also launched new capsules that hold 30% more Argon gas for preserve the remaining wine in the bottle.
The company has also bolstered its team with two new members. Anne Roque has joined from Majestic wine, where she was the head of national sales, and before that export manager at Advini, and head of fine wine at Domaine Laroche, along with Frederic Monnery from Hatch Mansfield, where he serviced London's top restaurants. Prior to this, he was a Sommelier at several Michelin starred restaurants across Europe, including the prestigious Le Gavroche and Midsummer House in Cambridge.
These significant developments in early 2022, swiftly following the opening of the first Coravin Wine and Bubbles Bar in Mayfair in November 2021, demonstrate Coravin's single-minded commitment to building the brand in the UK market.
Katie Warren, European marketing director, added that there success of The Coravin Wine and Bubbles bar in Mayfair, which opened in November 2021, demonstrated that Coravin has "the potential to genuinely revolutionise the way that consumers engage with the wine category within the on trade."