Diners in the United States are tipping less in restaurants than they did before the Coronavirus pandemic, despite sentiment last year suggesting people were planning to tip those in the hospitality industry more generously.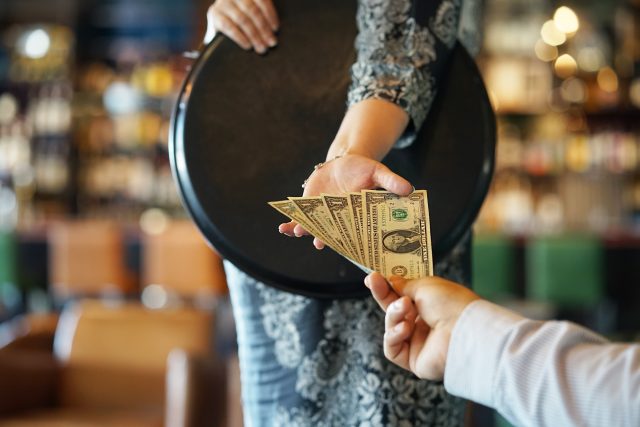 Data recently published by digital payment platform Square suggest that Americans are tipping less generous than they did before the Coronavirus pandemic.
According to the data shared by Square, diners at quick-service restaurants tipped a median of 19.73 percent in February 2020, with that number rising to 22.22 percent by April of the same year.
However, by August 2021, median tips were down to 18.6 percent at quick-service restaurants.
This picture is mirrored in full-service dining locations.
Median tip percentage at full service restaurants increased from 19.45 percent to 21.2 percent between February and April 2020, before diving to 19.1 percent by August 2021.
Meanwhile, a survey conducted by CreditCards.com in June 2021 found that 35% of people said they "[planned] to tip service providers more generously," though this may or may not actually come to fruition.
"While it's encouraging that many say they will increase their tips, even more people projected that last summer, and our data suggests that didn't end up happening," industry analyst Ted Rossman said.
Read More: Britain's on-trade drink sales fell by £18.3bn in 2020, according to Fentimans third annual review of key trends.
This article was originally published on thedrinksbusiness.com and has been reproduced with permission.