A woman dressed in glamorous evening wear was caught on camera stealing a pricey bottle of Cognac from a Santa Clara restaurant, in what was described as a "very well-choreographed" hit.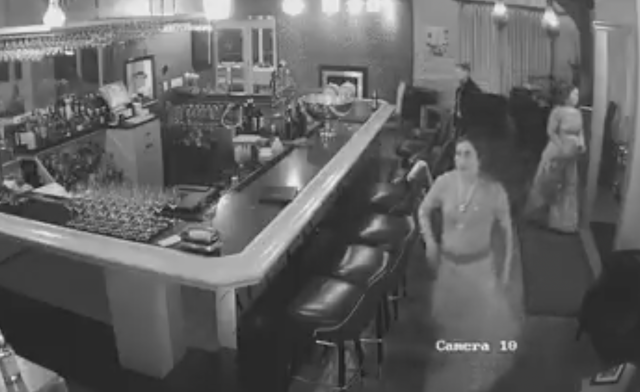 According to Deputy Russell Davis, spokesperson for the Sheriff's Office, the theft was so professionally done that staff at Mount Hamilton GrandView restaurant in Santa Clara had to spool through security footage to find the moment the Cognac was taken.
"They realised that it was missing and had to backtrack and look at the video footage to see someone stole the bottle of alcohol from behind the bar," he told KTVU.
Per authorities, the woman in question was with a group of diners who made to leave the venue at around 5pm local time, when she walked behind the bar, appeared to quickly study the bottles, and made off with the Louis XIII Cognac.
According to restaurant staff, the bottle was 100 years old.
The restaurant manager described the theft as "very well-choreographed."
Santa Clara County Sheriff's office posted a video of the incident to its Facebook page, asking the public for help in identifying the woman in question.
"We are asking for the public's assistance if anyone can identity the female subject and/or other individuals above regarding the felony grand theft of a $4,000 bottle of alcohol from the Grand View restaurant in #SanJose" part of the caption reads.
You can watch the video for yourself right here:
Anyone with information on the case is asked to contact Santa Clara County Sheriff's office, according to the Facebook post.
Late last year, we reported on the news that a couple was wanted after undertaking what was described as the "theft of the century" after they stole dozens of bottles of astronomically expensive wines, including a famous bottle of 1806 Château d'Yquem, from Atrio – a two Michelin-starred restaurant in Caceres, Spain. You can read more on that here.