Independent wine bar and bottle shop Drop Wine is opening a third outlet in London, at the start of a wider city and national roll out.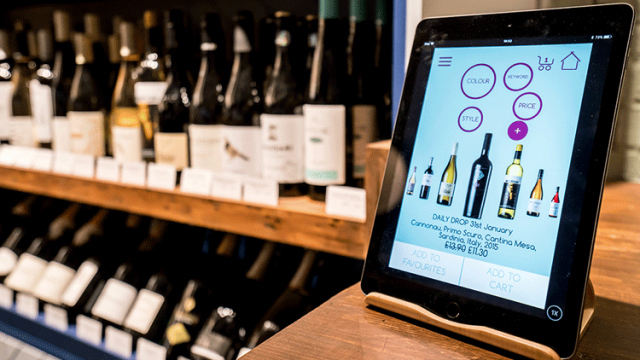 The new store, Drop on the Common in Clapham, which opens its doors this weekend, features a 200-strong wine range, which it says mixes off-the beaten track varieties that provide great value and interest as well as icons of the wine world with suitable cellar age.
The business was originally founded in 2016 as Drop Wine App as a wine delivery service by friends Ian Campbell and Will Palmer, the team behind The 10 Cases and Parsons Restaurants.  Running out the Covent Garden wine bistro, the app delivered wines from a 150-strong list to Londoners in zones 1 and 2 within an hour. The duo also ran the Drury Lane Drop bar and shop in Covent Garden, but after a successful crowdfunding campaign in 2021 that raised more than £500,000, it expanded the shop and bar concept with Drop at no. 11 in Amersham.
Campbell and Palmer told news site BigHospitality last year that it was looking to open ten franchise stores in London this year, scaling up to around 100 nationwide eventually that would be owned by on-trade professionals on a franchise basis. Some in more rural area might act as 'dark' stores hubs for the nationwide roll out of the delivery business they said.
The new Drop on the Common is owned and operated as a franchise by sommelier Victor Guyonnet, who previously worked with the team at 10 Cases and ran the Drop on Drury Lane store.
Guyonnet said opening his own bar was "a dream come true".
"I'm really excited to bring a French-style, modern wine bar and retail space to Clapham. I've always loved this neighbourhood for it's friendly feel and great vibes and am looking forward to building relationships with local customers to ensure they always get the perfect wine to suit their tastes," he said.