The Australia-raised head of beverage for Art Farms on "the adventure" of moving north of the border to The Fife Arms, Braemar, a perhaps surprising idol and the dream of planting a vineyard in Aberdeenshire…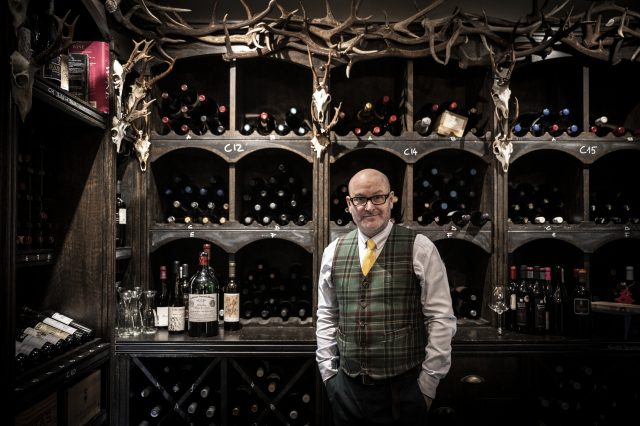 What is your vintage?
1969, from which Biondi-Santi Brunello di Montalcino has a wonderful reputation.
Where did you work before The Fife Arms?
I spent seven years at the original Hawksmoor, Spitalfields, before opening the Knightsbridge sequel where I ran the wine programme and became group trainer.
How does rural Scotland compare to London?
Compared to Crouch End, I admire the raw beauty of nature here, which I first saw when I drove up along the River Dee. I felt an immediate sense of belonging.
Have you always worked in wine?
Before I took my WSET and began drinking wine in decent quantity, I worked in film, writing and directing, while supporting my way with various hospitality ventures. I don't miss the hustle of my former career.
What wine has particularly moved you?
Not long after Knightsbridge opened, a guest came in to drink two bottles of Burgundy by Henri Jayer, sharing a glass of each with me. Such ethereal wines connected the dots for me with their energy and continually unfolding flavours that went on different trajectories. When it became clear there were more guests like him who had been scanning the list online for rare wines, I had to tell the company that we were clearly undercharging for wines of such reputation so we could protect our stocks.
Who is The Clunie Dining Room named after?
Not who, but what. The dining room overlooks the River Clunie which inspired Argentinian artist, Guillermo Kuitca's very expressive mural which unfolded as he watched the water every day. I would like to think that guests who come to stay with us come for the fully immersive experience of heritage and art which our owners, Manuela and Iwan Wirth of Hauser & Wirth have curated.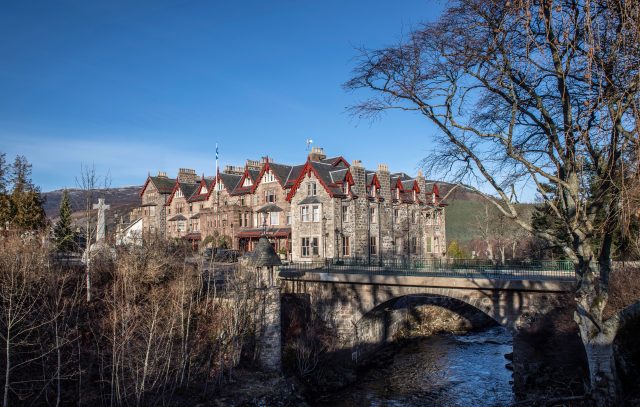 Where are you taking the wine programme?
My focus is on making it as eclectic as possible with a tendency for smaller domains and more mindful practises in the vineyard. As a creative person, I very much believe in taking people on an adventure with wine. We are currently working on a tasting table in the cellar for private tastings as well as additional storage which will allow growth in Champagne and other interesting listings.
What is a standout culinary pairing?
Our Sunday joint of local sirloin spends 48 hours in a treacle bath before being hung over the fire for several hours to smoke. It is then flash cooked on order. After resting, this magical piece of beef works well with Barolo such as the young, entry-level Massolino, with its sweet spice, tar, and tea notes. Or, if you trade up, Domaine du Comte Armand Pommard.
Do you ever match whisky with food?
Guests often visit our world whisky bar, Bertie's after dinner where manager, Mark Shedden, is looking to explore pairing whiskies acquired by the consultant, Dave Broom with the wares of the village chocolatier.
What is your go-to drink at the end of a long day?
A glass of water and bed unless it has been a rough day, in which case a mezcal Old Fashioned is a nice unwinder.
What is the most frustrating guest habit?
Guests who ask for their red wine to be served at room temperature, which can be pretty warm where I'm from in Australia! In a previous job, someone asked me to microwave their Pauillac and I was really scared I'd cook his wine.
Who is your idol?
Mother Nature, from which we could learn a lot. Creative, fluid and evolving, she provides answers. If we were more in sync with her, we'd be living in a much better world.
What is the most memorable film you've seen?
I like the era of European-influenced Hollywood films from the 1960s and 1970s such as Apocalypse Now which is hard to beat: a poignant journey into the human soul which still stands up as a cinematic experience.
What is your life motto?
Try to breathe, get perspective, stay true to myself, go back to Mother Nature and stay present.
Where would your fantasy vineyard location be?
Depending on the microclimate, it's not beyond the imagination to grow something up here in Aberdeenshire,
Who should prospective team members contact if they want to join your team?
We currently have vacancies for a sommelier and mixologist – to apply: https://thefifearms.com/careers
The Fife Arms – Mar Rd, Braemar, Ballater, Scotland – AB35 5YN; 01339 720200; mail@thefifearms.com; thefifearms.com