London speakeasy cocktail bar Nightjar is set to open its second site in an historic music venue in the heart of the west end.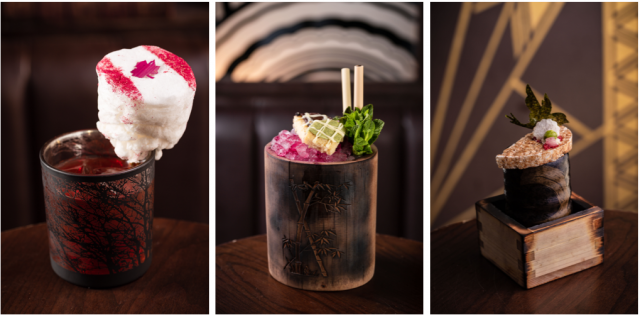 The bar, which opens on 20 April 2022 in Kingly Court near London's Carnaby Street, will recreate the low-lit atmosphere of the Old Street original, complete with late-night live music, Prohibition-era decor and a menu of vintage spirits and cocktails dating back to the mid-nineteenth century.
The bar itself is located under a staircase and facing the stage, where live jazz, blues and swing performances are due to be held each night until the early hours.
The location, which has a past steeped in music history, was once London's first black-owned music club The Blue Lagoon, before becoming Club Eleven under Ronnie Scott. Over the years, the venue has hosted Bob Marley, The Who, The Beatles and The Rolling Stones, and so the team at Nightjar are adamant that live music to remain at the heart of the venue.
Nightjar founders Edmund Weil and Roisin Stimpson said: "We're delighted to have the opportunity to bring everything we've learnt over the last decade of Nightjar to such an iconic space in what was once the home of live music in London. The city has changed so much in that time, and as we started to emerge from the pandemic, we felt there was an even bigger appetite for what Nightjar has always provided – skilfully-created cocktails, live music, and hospitality that culminates in an overall experience that can't be found elsewhere."
Julia Wilkinson, restaurant director at Shaftesbury added: "The venue, which is steeped in Carnaby musical heritage, will showcase a late-night and live jazz offering to the area. Nightjar also brings a large array of classic cocktails, vintage spirits, and liquors alongside the concept of an exciting new live music destination."