From March 1 the price of a pint in Wetherspoon pubs across the UK has increased by 10p outside of London, and 20p in the capital.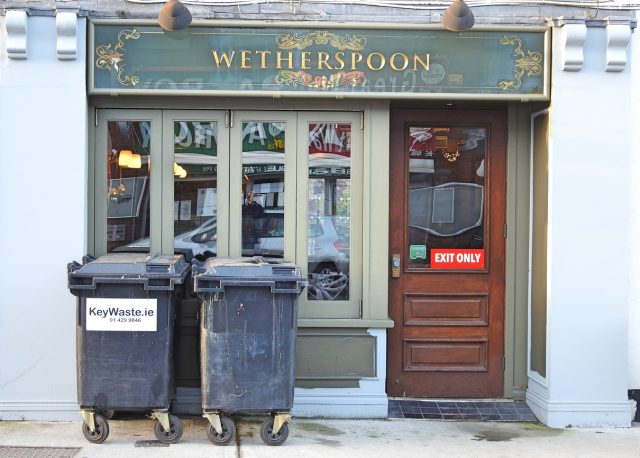 Eddie Gherson, a spokesperson for the pub chain, explained that the 2-4% increase was not unprecedented, and that they believe their "drinks offer still represents great value for money."
There are accusations that the price of a pint in some Wetherspoon establishments has actually increased even further. One disgruntled customer at The Powder Monkey, Exmouth, claimed that the price of Ruddles had increased from 99p to £1.49. The customer stated: "I had to get my card out for the second pint…It didn't ruin my evening, but it was something I wasn't expecting." However, the 99p pricing of Ruddles was not actually the norm, but rather part of a series of deals Wetherspoon pubs ran from last November until the end of February.
Wetherspoon has made a name for itself due to highly competitive pricing. Part of what has enabled Wetherspoon to undercut its competitors has been that the pubs are free houses, and are therefore not obliged to buy from specific breweries but can instead work with suppliers offering the lowest prices.
However, as the cost of living crisis worsens, prices for food, drink and heating are anticipated to rise dramatically. The price of beer production was already on the up prior to the Russian invasion of Ukraine, with the war exacerbating the problem due to Ukraine being one of the top five barley producers in the world.