If you're an oenophile, then where could possibly be better to spend your holiday than inside a giant wine barrel decked out with all manner of luxury amenities inside?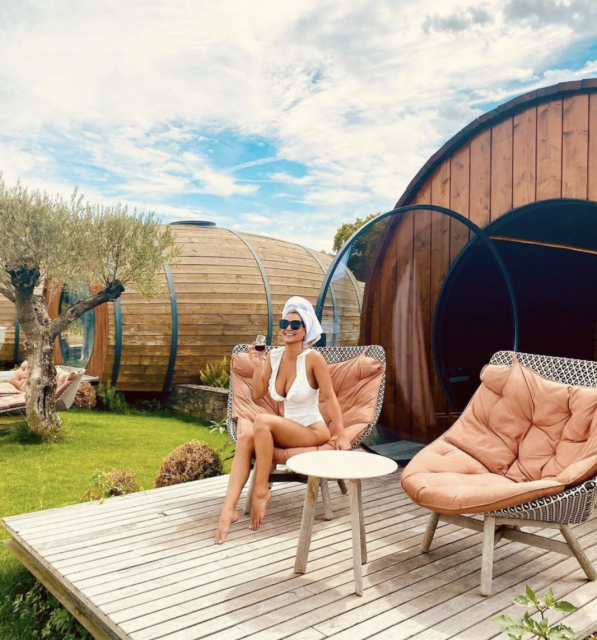 That's right, you really can stay in an oversized wine barrel on your next holiday. Head to Quinta da Pacheca estate in Doura, Portugal, a vineyard specialising in wines of the Douro and Port and you'll find 10 outsized wine barrels that have been converted into luxurious hotel rooms.
"In an idyllic and romantic setting, Wine Barrels will provide you a unique experience of contact with nature and the monumental reality of the Douro Wine Region," a description on the winery's website reads.
The pinewood barrels are lovingly made replicas of the actual barrels used in the winemaking process at this 280-year-old estate.
The estate also creates its own jams and olive oils alongside its wines, so you'll be sure to leave your stay replete and satisfied.
The wine barrel rooms are dotted throughout the vineyard, giving guests a unique setting among nature and the vines. A stay in one of the unique hotels rooms looks to set guests back roughly €400 per night, with dinner and extras available to add on to enhance the experience.
Wine tourism is emerging from the shadow of the coronavirus pandemic with renewed vigour, as brands line-up to announce their new and exciting initiatives for vineyard visitors.
Last year, we reported that Vignobles Bonfils had announced the opening of Château Capitoul, a luxury wine tourism complex at the heart of AOP La Clape in Languedoc.
This article was originally published by thedrinksbusiness.com and has been reproduced with permission.