The Managing Director of Lancashire's Northcote, which is home to the annual Obsession gourmet festival, shares memories of barbecued pheasant devoured fireside during a power-cut, being chosen to serve Lady Diana, and his fondness for Portuguese wines with Douglas Blyde…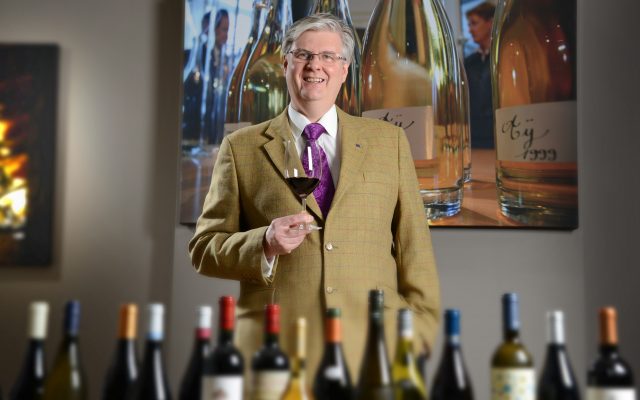 What is your vintage and what would you choose to drink from it?
I was born in Lancashire in the fortuitous 1961 vintage. As a real lover of the Rhône, I think Hermitage La Chapelle Paul Jaboulet Aîné would tick the box.
Who is your inspiration?
My Father, John and Gérard Basset.
What bottle sparked your oenophilia?
1966 Corton Bouchard Pere & Fils from my father's cellar when I was very young. We had it in front of the fire with roast pheasant which mum and dad cooked on a BBQ during a power-cut.
How did the experience of working at Hotel Plaza Athénée in 1979 help shape you?
Incredibly, as an English management trainee who couldn't speak French, I found myself working as a chef in a two Michelin star French kitchen. That said, my real passion for cookery first ingrained by my parents and grandmother stood me in good stead. I was inquisitive and always worked on my days off to continue to learn. During those six months, I learnt to run the fish corner and made lifelong friends. When the Grand Chef offered me a permanent first commis position, I telephoned my father from a phone box on the Champs-Élysées who told me there was a better career to be had in management. If I had ignored him, I wonder what my life would be like today. A sliding doors moment!
Did you meet L'Escargot's Brian Clivaz when you were International Trainee Manager for Trusthouse Forte hotels?
Sadly not. Barrie Larvin was my restaurant manager at Browns Hotel, Dover Street and Peter Davies was my head sommelier, and in fairness, they started teaching me the technical aspects of wine. I also worked at St. Georges cocktail bar where I learned to love cocktails and cocktail making down to Lee Philp whom I am still in contact with today.
Who is the most memorable guest you have looked after?
I was chosen to serve Lady Diana and Prince Charles at a post-engagement dinner when I was a trainee at Browns Hotel.
Describe the setting of Northcote?
We are a 26-bedroom hotel in the heart of Lancashire's Ribble Valley lying midway between Scotland and London. Very rural but with great connectivity, being two hours and ten minutes from London by train, and forty minutes from Manchester, Liverpool and Chester, with York an hour away.
Name some standout producers on your list?
Château Rayas, Dagueneau, Domaine Leflaive, Domaine Faiveley, Quinta do Crasto, Penfolds, Drouhin…
What do you think of English wines?
I love the sparkling and we have a great range including Nyetimber's Tillington Estate Cuvée Chérie Demi-Sec, Gusbourne Blanc de Noirs, Coates and Seely Rose and single estate Wiston.
Where on the list can we find particular value?
Portugal, from which we feature approximately 40 wines.
What has been a standout match with a dish by Executive Head Chef, Lisa Goodwin-Allen?
Lisa is an incredible cook: elegant and calculated, with an equal touch for taste and presentation and her food is a joy to work with. With sweet scarlet prawn, subtle black and white garlic, textural Parmesan crisp and three tiny but intense drops of Piri-Piri oil I have enjoyed the organic, old vine, hand-harvested Alvarinho Primeiras Vinhas from António Esteves Ferreira, (Quinta do Soalheiro). Absolute brilliance in the glass showing a restrained use of used oak in its lovely mouth feel. A marriage made in heaven on every level.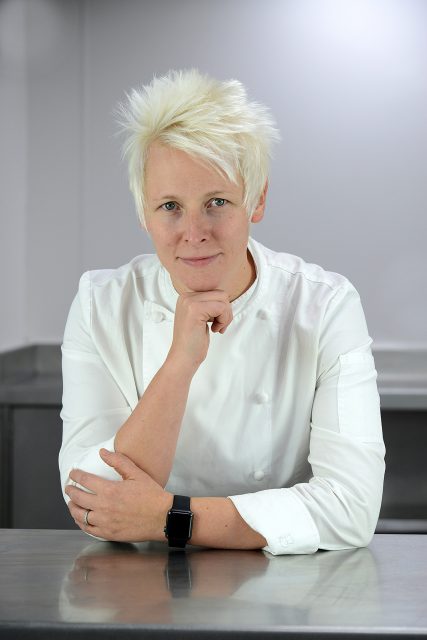 Does Lisa's brigade take in the game birds you land?
They used to do. I once brought one hundred braces of partridge back late at night after a guest day on a grouse moor where they drove partridge. Lisa's face was a picture as she hung them on old washing lines. Sadly, current regulations dictate that we must bring all our game in through registered game dealers.
Which grape do you find it hard to get along with?
I would never choose to drink Sauvignon Blanc at home.
What food do you struggle to enjoy?
Andouillette.
What's your go-to drink at the end of a long day?
A Lancashire burdock root and Ribble marsh samphire infused Obsession 22 gin and tonic. Or a glass of Portuguese red – Gloria Reynolds Branco Alentejano 2007 if I am pushing the boat out.
What table is your favourite?
There is nowhere better than The Chefs Table in the kitchen at Northcote.
Does "Obsession" still occur at Northcote?
Absolutely. It remains one of the most prestigious and internationally recognised gourmet festivals in Europe, featuring eighteen chefs travelling from across Great Britain and the Republic of Ireland.
Describe the playlist?
It depends on our mood at the hotel, though my personal breaks out into school days, featuring Neil Young, Genesis, Supertramp, Dire Straits, U2, Stones and Led Zep.
What piece of advice would you give your younger self?
Make more time for family and friends. Work has been my life but perhaps we have made a few too many sacrifices which have impacted on those I love around me.
Tell us something surprising about yourself?
As a younger man I wanted to be a vet but I was too academically disastrous for that to happen.
Who should prospective candidates contact if they want to join the Northcote team?
Please contact me (Craig.Bancroft@northcote.com). We need the basic ingredients of raw enthusiasm, dedication and a will to succeed. We can teach everything.
Northcote – Northcote Road, Langho, Blackburn, Lancashire, BB6 8BE; 01254 240 555; reception@northcote.com; northcote.com