Drinking a glass of organic red wine each day could benefit your complexion, thanks to its high antioxident properties, it has been claimed.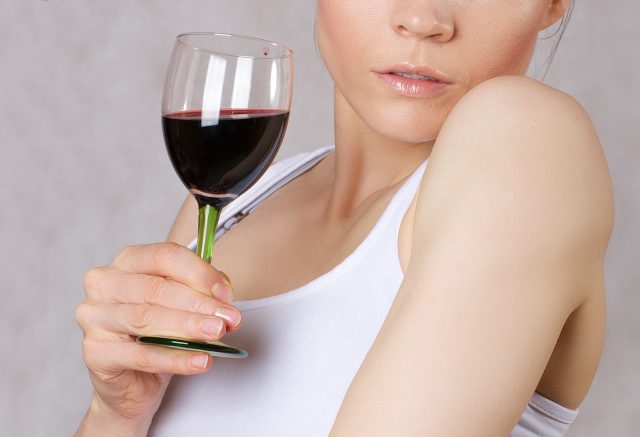 "Red wine is not only delicious, but it can also be good for your skin," says GTHQ founder Asha Dahya, highlighting that "the antioxidants in red wine can help to protect your skin from the damage caused by free radicals" which are often associated with being responsible for causing wrinkles and fine lines.
According to Dahya: "Red wine can also help to improve the elasticity of your skin, but, she warned: "If you want to enjoy the benefits of red wine for your skin, make sure to drink it in moderation, adding that "too much alcohol can actually cause damage to your skin".
Dahya noted how "experts recommend that women consume no more than one alcoholic beverage per day and men should limit themselves to two drinks" but suggested that "if you want to enjoy the benefits of red wine without overdoing it, stick to one glass per day".
Additionally, she advised that it comes to choosing the right red wine for your skin, there are a few things you should keep in mind and said that "first, opt for a dry red wine. These wines have less sugar and are therefore better for your skin. Second, choose a red wine that is high in antioxidants. Antioxidants can help to protect your skin from the damage caused by free radicals. Third, look for a red wine that is made from organic grapes. Organic wines are free of harmful chemicals and pesticides that can damage your skin".
A recent study into how drinking red or white wine benefitted your health in different ways, was revealed in a recent study by Iowa State University.
British skincare brand Pelegrims uses wine waste in its products, flagging up how the range is rich in antioxidants, taking the extracts from wine containing polyphenols and incorporating it into the skincare formula.
However, while on the lookout for you organic wine of choice, remember that the US federal government has recently slammed the term 'clean wine' reminding how it is often marketed as such without regulation and can be deemed "misleading" for consumers.