After more than a decade of planning, the doors are finally set to open at Cité Internationale de la Gastronomie & du Vin in the heart of Burgundy on 6 May.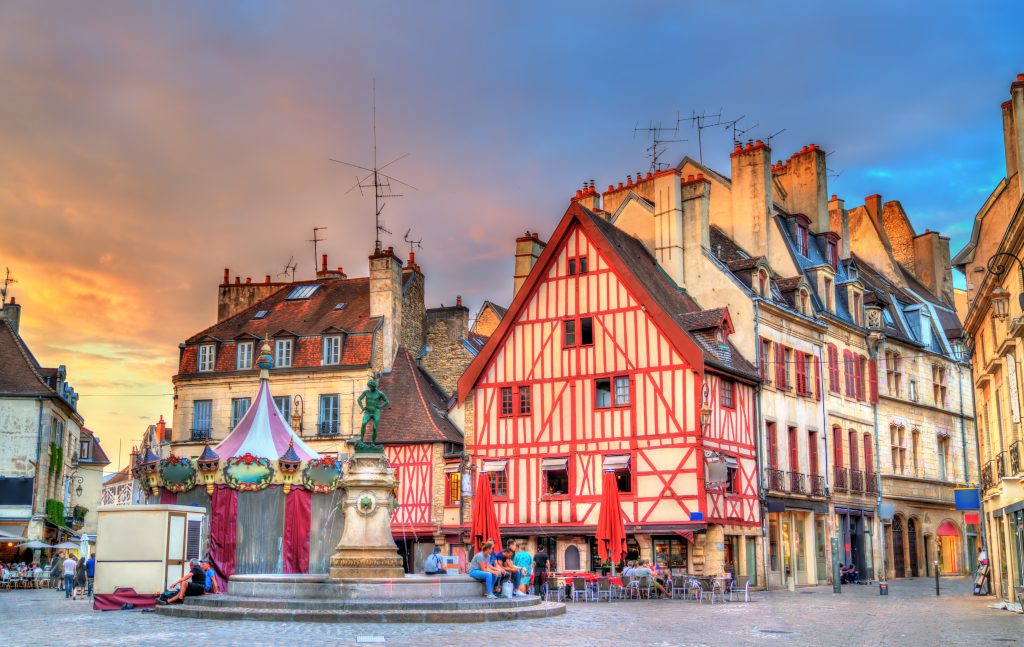 A 1,750 m² museum dedicated to French gastronomy will open in Dijon, the capital city of Burgundy, at the beginning of May.
Ten years in the making and with a €250 million investment behind it, the museum is expected to draw one million visitors per year.  While a fraction of the size of Bordeaux's impressive La Cite du Vin (a 13,350 m² space split over 10 levels, which tells the story of the heritage of wine), Burgundy's answer is set to significantly bolster the region's food and wine tourism scope.
Located close to Burgundy's prime vineyards and the Route de Grand Crus, which lures wine fans from all over the world, the museum's cavernous Cave de la Cité cellar will offer more than 250 wines by the glass. Wine tasting sessions led by the École des Vins will feature wines from around the world but with a special spotlight on bottles from Burgundy.
The museum will also offer cooking courses, restaurants, movie-showings and four separate exhibition pavilions, including one exploring the secrets of French pastry, created with the help of revered pastry chef Pierre Hermé.
The Ferrandi Paris Cooking School will offer English-speaking cooking classes, and fine dining venue La Table du Chef, run by three-Michelin-starred Burgundy chef Éric Pras, is set to showcase the very best of the region's cuisine, accompanied, naturally, by fine wine.
A specialty bookstore, heaving with tomes on French gastronomy, will also be on site for visitors to explore.
Built on the former site of the city's Hôpital Général, the Internationale de la Gastronomie et du vin (CIGV) is an hour and a half train ride from Paris and will have its own four-star hotel, housed in the centre's 17th and 18th-century buildings. By 2023, this accommodation will also include a swimming pool, spa and its own restaurant.
This article was originally published by the drinks business and has been shared with permission.