The head sommelier of The Fat Duck restaurant, which recently celebrated a quarter of a century, talks to Douglas Blyde about enigmatic black sake, taking the restaurant to Australia, and the pleasure of dancing after work…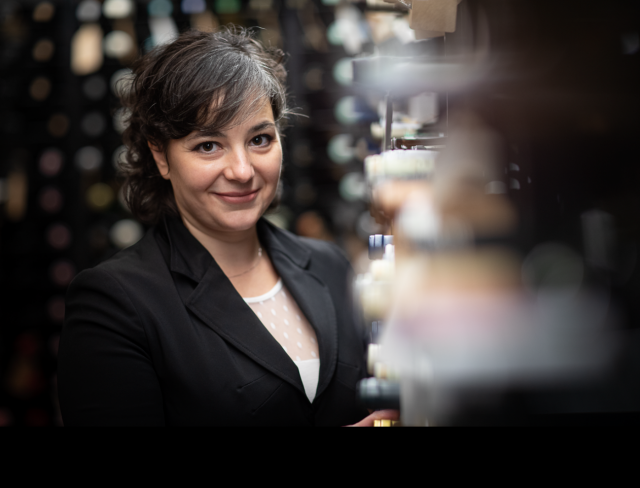 What is your vintage?
I was born in 1982 in Mantova, south of Lake Garda. I studied hospitality in Verona, winning the Italian Sommelier Association award for Best Junior Sommelier in Italy at just 16 years old. Knowing nothing about wine, I had intended to enter the barista competition, but my teacher inexplicably refused to let me do so. So, I studied hard for five days to show him that I had discipline and, to my surprise, won, and promptly fell in love with wine.
Where did you work before?
Inspired by working in beautiful places, and the desire to learn as much as possible about the different sides of this industry, I spent 10 years travelling having left school at the age of 20. I worked at two and three Michelin starred restaurants, such as Grand Hotel a Villa Feltrinelli, Lake Garda, and St. Hubertus in the Alps – as well as other places around Europe and the USA. I later received a job offer to open a resort in Tuscany as head sommelier, but wanting to improve my English, instead went for two interviews in London and Bray. Of the latter, while I'd heard the name, "Heston", I didn't realise what a completely different world he had created in rural Berkshire, and when I was invited to start as a commis de rang after my second interview conducted in broken English, I found myself literally jumping for joy in the middle of the street! The initial role proved quite a contrast to the one I had turned down in Tuscany, and it took eight years to reach a similar position. A big roller-coaster of emotions and hard work, but hugely satisfying!
Who is your mentor?
The previous head sommelier of The Fat Duck, Isa Bal, whose austere appearance doesn't match his heart, which is tender like butter. I'm so proud of him achieving a Michelin star for his restaurant, Trivet as well as scooping the sommelier award. It is thanks to him that I am where I am. He helped me progress from chef de rang, always allowing me to participate in tastings, to joining the sommelier team. When Stefan Neuman went to head up the wine programme at Dinner by Heston Blumenthal in Knightsbridge, Isa gave me the opportunity to become head sommelier. It was scary for me at first, but he believed in me and gave me the confidence to try.
Describe your list?
I am fortunate to have inherited a lot of prestige wines from Isa, who taught me how to manage them, saying "they need time to grow". And these are gradually appearing on the list. And then there are the small producers which are a lot of fun to work with, the likes of which may only make one barrel of any given wine. Given a lot of winemakers want to be on our list, I get to try many beautiful wines which fit into the experimental culture of the restaurant, where guests can discover what might be a new grape variety or country for them. Where better to be adventurous with wines and other drinks than at The Fat Duck?
What has been a standout pairing?
I'm a huge sake fan. And with our earthy, sweet and sour "walk in the woods" centrepiece dish, which looks like a log but is formed of truffle, dried mushroom powder, starch, mushroom jelly, and beetroot leaves, as well as, providing protein, mealworms, I found a rare sake, Kijyo Daikosyu Furudokei from Yamagata prefecture, produced from a blend of three years (1972, 1973 and 1974). It was the first fortified Japanese sake to be released, having been forgotten about for three decades until the brewery was refurbished. The demijohn of completely black, silky, balanced liquid, evoking earth, dark chocolate, coffee, and porcini gave me goosebumps when I tasted it. It is a little like PX, but not as sweet, or Madeira, but not as strong. One guest I showed the pairing to said, "I've been eating at three-Michelin-starred restaurants my whole life, but never before had a match like that."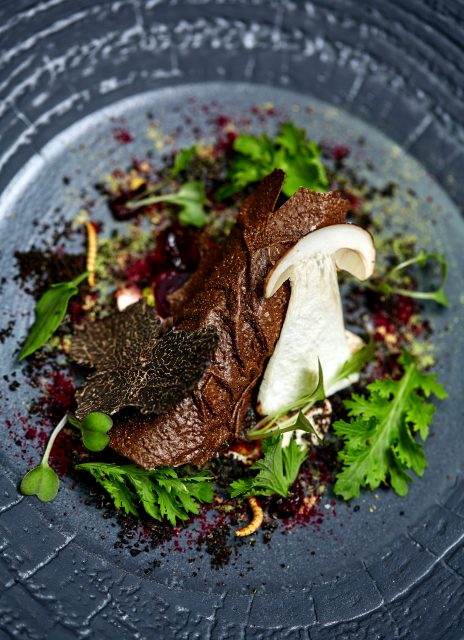 How does a wine seduce you?
At The Fat Duck, we have storytellers for the dishes – and the sommeliers do the same for wines. Even though we sometimes sell bottles from big production wineries, such as Gran Morales from Torres in magnum, there must be a fascinating story behind each label. I consider sommeliers to be the arch, the connection, the bridge between producer and guest, to transmit the story of their family, and the history and tradition of their country. A liquid cannot simply be alcoholic and delicious – it must be much more than that.
Do you list English wines?
We have two English sparkling wines by the glass, and I am expecting to see more and more good quality wines produced in the UK. We tried to ship one of them to Melbourne when we did our nine-month Fat Duck pop-up there in 2017. I was incidentally blown away by the warm welcome that Australia had for us! Located in a casino, people came to the restaurant to enjoy life, and share a memorable experience with us – and why not surprise them with an English sparkling wine on the menu?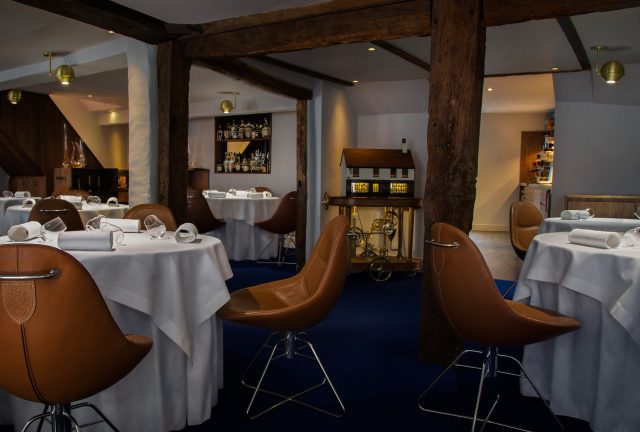 What style of wine could you happily do without?
The more obvious style of New Zealand Sauvignon Blanc rather than barrel-fermented examples with lees richness. If asked for it, I recommend instead Mtsvane from Georgia which has similarities. Though some guests, it transpires, don't realise that Georgia is at the intersection of Eastern Europe and Western Asia, and think the wine must come from the USA!
How many espressos do you drink per day?
Despite having wanted to enter a barista competition all those years ago, I try to avoid caffeine these days in favour of herbal tea, though I absolutely love tasting terroir-led Panama Geisha coffee which we buy in as green beans before roasting them to our own specification.
Do you prefer sunrise or sunset?
Sunrise, though when I used to have to work very late in the summer or winter seasons, seeing it at 4am made me feel worried when I realised I had not slept yet. Though if on holiday by the seaside, I'll happily wait for it, feeling amazed by its beauty, watching how the colours change. However, saying that, my soft spot is for the sunset. So romantic, I could watch it until the sun disappears from the horizon.
Which restaurants are on your bucket list?
The French Laundry, after I met Thomas Keller at a San Pellegrino lunch at The Fat Duck. And I would love to go to L'Osteria Francescana. Massimo Bottura is so down to earth and always willing to help people.
Tell us something surprising about yourself?
I love dancing to Latin music and am even thinking about becoming a teacher. For five years, I used to drive to London after completing the twelve-hour service to dance for four hours non-stop before returning to Bray to go straight back to work. Sleeping was irrelevant then. Also, I'm very lightweight, being the joke of my team. When I go out, I always taste, otherwise I get drunk so quickly.
What is your life motto?
"What doesn't kill you makes you stronger."
Who should prospective team members contact if they want to join your team?
Contact me (melania.bellesini@thefatduck.co.uk). I look for empathy and a positive attitude in team players. Here's another motto: "Be humble, be human."
The Fat Duck – High Street, Bray, Berkshire, SL6 2AQ; 01628 580333; reservations@thefatduck.co.uk; thefatduck.co.uk