It's full steam ahead with Eurostar's relaunch as the glamour of international travel is set to return after a pandemic-induced hiatus with the reopening of cocktail lounges in its London and Paris business lounges.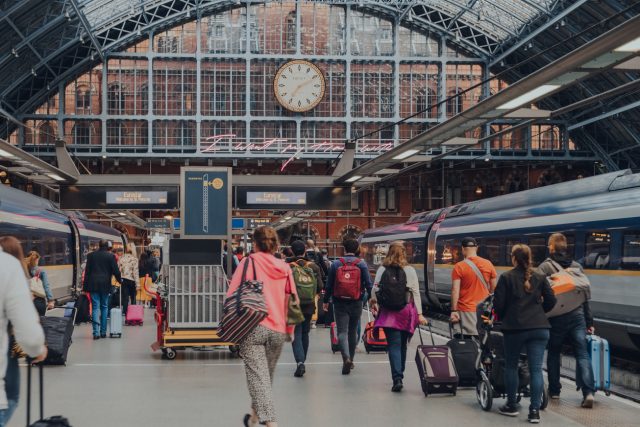 Though the lounges themselves have been open, the bars have been shut since the beginning of the pandemic in 2020. Not only are the bars reopening, but the hours have been extended. From 6am to midday they will be serving smoothies, and from 3pm until the last train of the day they will be serving cocktails for cross-Channel travellers.
One spirit on the list will be the Eurostar-branded Toujours 21 gin. Chef Raymond Blanc has used the gin in several of the cocktails in his capacity as Culinary Director, a role he has held since 2012. One new cocktail (not utilising Toujours 21) is "The Snow Bird" – vodka, orgeat, amaretto, absinthe and an egg white, finished with fresh lemon juice. The naming of the drink was decided by a competition among attendees at the relaunch. The winning name was suggested by Rhys Jones, and as a prize he was given a bottle of Toujours.
As Eurostar heads towards increasing from 13 daily return services to 15, the reopened bars will also be offering savoury and sweet canapés. Head of on board services, Andy Robinson, expressed excitement at being able to "resume a full service in our Business Premier lounges as we know how much our travellers value these extra special touches as part of their Eurostar experience."
For those who would prefer a glass of wine rather than a pre-departure cocktail, Eurostar also offers direct trains from St. Pancras to Bordeaux (though you may have quite a thirst by the time you arrive as the journey takes almost five and a half hours.)