French chef Olivier Elzer has launched a new Hong Kong restaurant with a menu based around a 'Yakifrenchy' cooking style . Find out more here.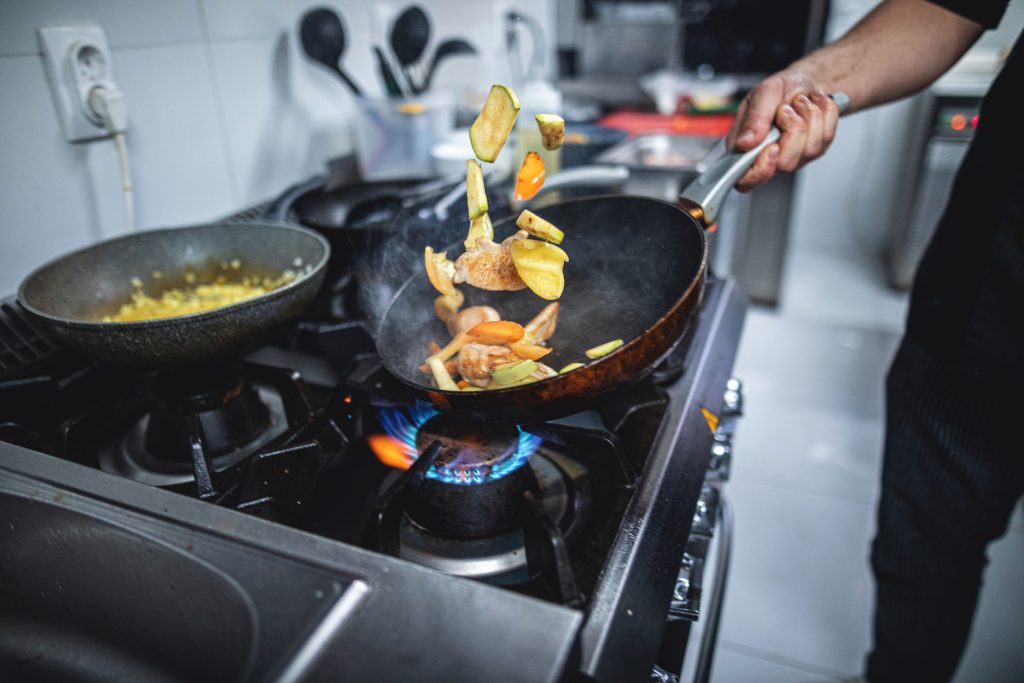 Following on from the success of his two-Michelin-starred restaurant L'envol inside The St. Regis hotel in Hong Kong, chef Olivier Elzer has thrown open the doors to his new venue Clarence, where he has coined his own distinct cooking style.
The chef's newly patented "Yakifrenchy" concept, which uses the traditional Japanese robata method to breathe new life into classic French dishes, is a merging of Elzer's two home-cuisines. His Yakifrenchy menu features the likes of Challans Duck Confit, Frogs Legs Pastis and Snails Burgundy, all presented on skewers yakitori style. Traditional French cuisine is given a lighter approach through methods such as charcoal grilling, steaming, and teppan.
"Having trained under so many Michelin chefs, I always knew I wanted to develop my own style and create a new format of French cuisine," says Elzer. "I've been cooking for 27 years and having achieved 23 stars, I wanted to create a unique dining experience that combines my 13 years in Asia with the soul, heritage and traditions of French cuisine".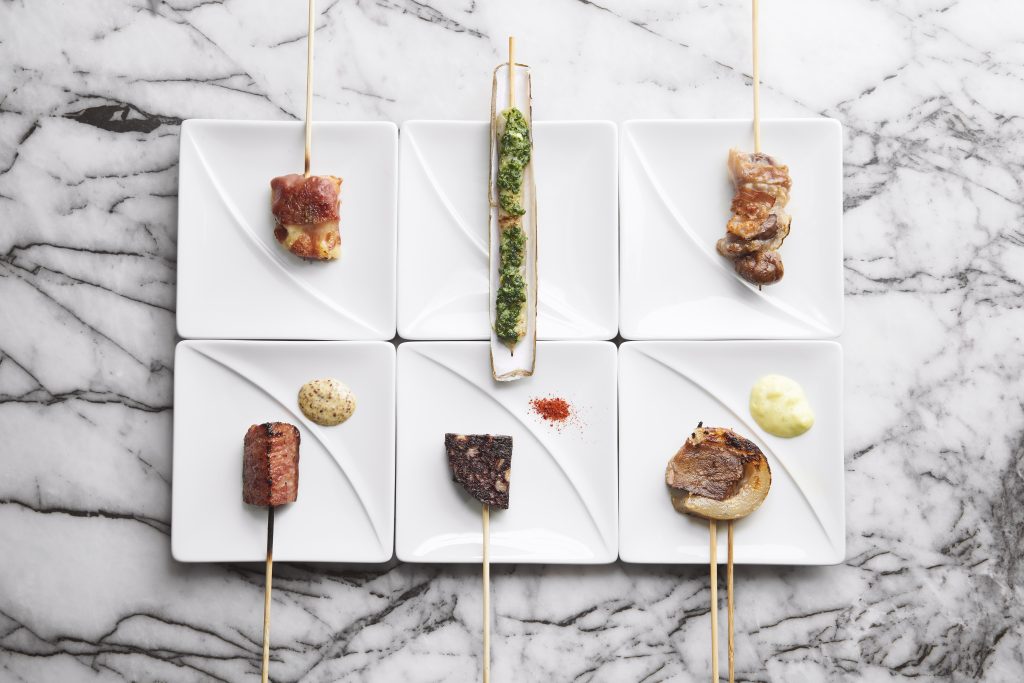 As Elzer wanted to pay homage to local dining culture where friends and family gather over shared plates, often with a whole fish or chicken, the menu showcases French fish like Dover Sole and Skate Wing, served whole and steamed on the bone.
A whopping 2kg duck and a whole 1.2kg yellow chicken are also designed to share, and pair perfectly with creative takes on side dishes like Garlic Confit and Charcoal Burnt Mashed Potato.
The chef, who counts Joel Robuchon, Jean Yves Leranguer and Pierre Gagnaire as his mentors, has designed four distinct dining areas inside his new restaurant – a Raw & Wine Bar, Sommelier Room, Main Dining Room and The Lounge, with each section of the contemporary venue offering an air of privacy.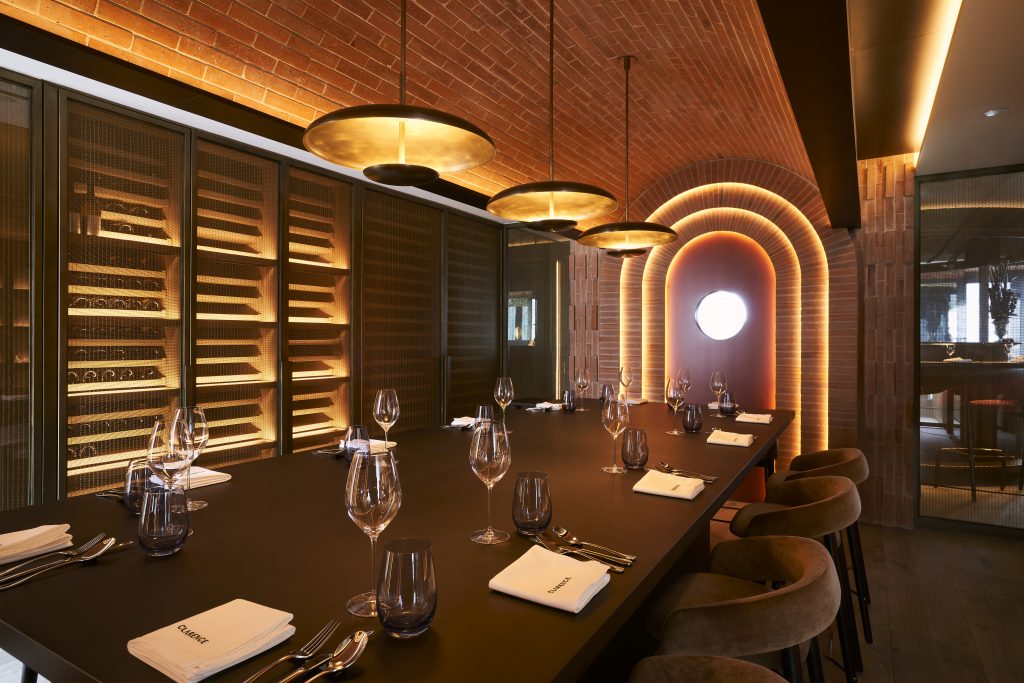 Fine wine is also at the heart of Clarence, with a dedicated Sommelier Room designed to encapsulate luxurious drops. Reminiscent of France's traditional wine cellars, the Sommelier Room features a collection of rare and exquisite wines as well as mature vintages from iconic producers and rising stars alike, some of which cannot be found elsewhere in Hong Kong.
Guests are invited to personally explore a private back cellar featuring some of the most coveted labels in town, from where they can choose their own bottles to pair with the menu.