Australian Vintage Limited brand Tempus Two has teamed up with entertainment company Secret Cinema on an immersive experience, bringing wine and movie lovers together in London this July.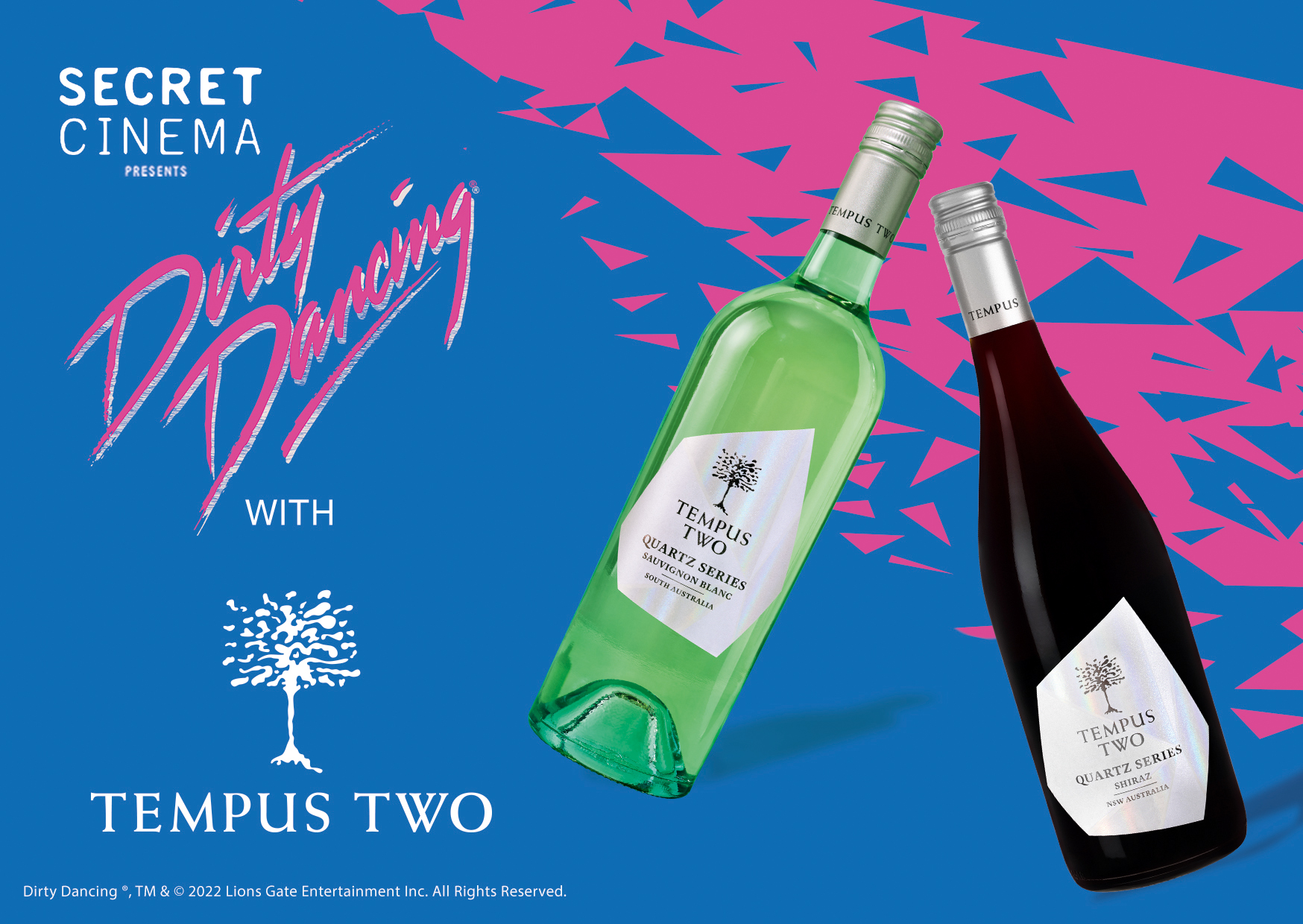 Some 65,000 attendees will be given the chance to relive the iconic 1980s classic Dirty Dancing in an outdoor immersive experience, with a glass of Tempus Two in hand.
The partnership is part of Tempus Two's goal to widen its engagement with UK consumers, appealing to 18–45-year-olds with a focus on millennials.
According to Alana Jackson, Head of marketing at AVL wines, Secret Cinema is "the ideal partner for us to launch our brand in the UK to a wider audience".
"Secret Cinema continuously pushes the boundaries of immersive entertainment experiences and aligns perfectly with Tempus Two's maverick ethos of going beyond tradition," she said.
Tempus Two will be built into the Dirty Dancing world based at Kellermans Holiday Resort, complete with its own bar activation where attendees can try some of the brand's best varietals and wine cocktails.
Dirty Dancing was the perfect fit for Tempus Two's brand identity, according to Jackson. She explained: "On the surface, Dirty Dancing can be seen as just another boy-meets-girl type of movie. But it's much deeper than that. It challenges societal and political issues such as social class and women's right.
"This is what we love about this film and what's reflected in Tempus Two's brand identity, grounded in going beyond tradition. As, we too, are challenging norms by bringing elegant wines you don't need to be a sommelier to enjoy."
The collaboration is Tempus Two's first ever UK partnership, with a goal to "encourage positive brand associations with an already engaged audience all during an epic outdoor experience," Jackson added.
It follows a year of growth for the brand, with sales up 105% compared to 2021.
Alongside the events, Tempus Two is holding nation-wide competitions with participating UK retailers. Prizes include tickets to the event with a paid-for stay in a London hotel and professional hair and makeup session, as well as a home cinema experience complete with a case of wine, a projector, and the Dirty Dancing film. Customers can purchase a bottle of Tempus Two to participate.
The Secret Cinema partnership is the first of a number of brand activations set to launch this year. The event will take place from 13-31 July 2022.
For further information, visit www.tempustwo.co.uk or Tempus Two social media via Instagram and Facebook.