The director of wines for Newbury's thatched yet modern, The Woodspeen, being the setting for the launch of the latest instalments of Bollinger's La Grande Année 2014 Brut and Rosé, talks to Douglas Blyde about building a rapport with guests, the enjoyment gained from dining at the venue on his day off, and his protégés…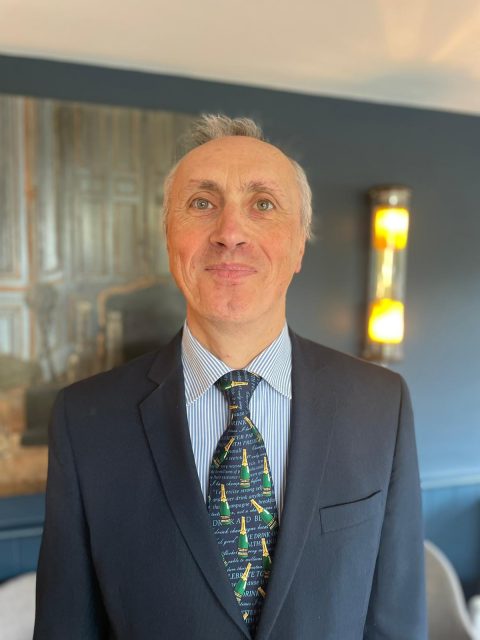 What is your vintage?
I was born in the area of Lake Maggiore in 1961, a vintage from which I have tried Château d'Yquem, Château Gillette, Château Margaux, Château Lynch-Bages, Dom Pérignon Œnothèque, and Berteletti Spanna.
Where did you work before?
I was wine director at The Vineyard, Stockcross where I created the cellar and two wine lists, including one on the USA, from scratch.
Describe your role at The Woodspeen?
Since opening in 2014 with just 114 wines, I have grown the list to almost 500 references, while also giving direction to head sommelier, Jacopo Maroni, who is very enthusiastic, friendly and inspiring for our guests.
Describe your list?
It offers exceptional variety, from Arneis to Zinfandel via Grüner Veltliner, Grignolino, Mencía and Verduzzo, our aim being to encourage guests to return to try something different. Prices range from £5 for a glass of wine, and £20 for a bottle to £1,995 for something remarkable. To name but a few, our top producers include: Opus One, Caymus and Peter Michael from the States, Mouton, Margaux and Pichon Lalande from Bordeaux, Armand Rousseau from Burgundy, Cristal and Dom Pérignon Champagnes, and Sassicaia from Italy.
What is a seductive pour available via Coravin?
Château Rabaud-Promis Sauternes.
What has been a standout wine pairing with a dish by head chef, Peter Eaton?
Our chargrilled beef fillet with Parmesan gnocchi, black truffle, cep purée, cavolo nero and sauce Bordelaise harmoniously paired with Esprit de Pavie 2009. The Bordelaise sauce features red wine, shallots, mushrooms and thyme, while the cavolo nero is cooked in a butter emulsion with mushrooms, ceps, onions, sherry vinegar, wine and thyme. The wine brings flavours of ripe black fruits, well-integrated oak and fine tannins to this full-flavoured, complex dish.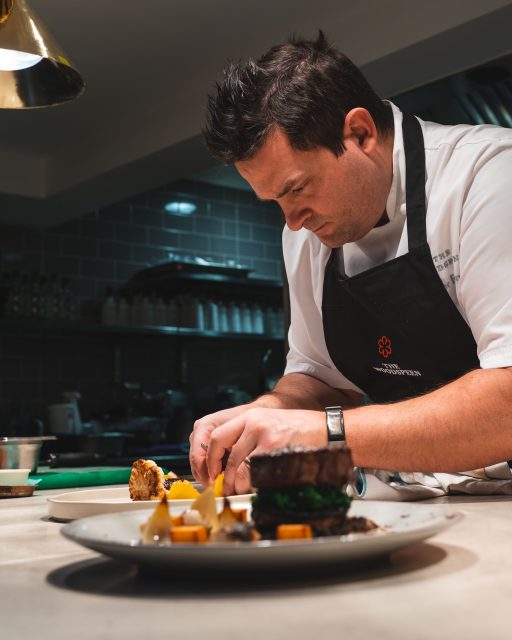 What does Peter enjoy drinking?
Rosé from Provence.
What music is played at the venue?
Atmospheric, modern music which automatically changes depending on the time of the day and seasons.
How does the setting of the venue enhance the enjoyment of wine?
Formally a small country pub, The Woodspeen now features a contemporary dining room with large windows which perfectly frame the beautiful Berkshire countryside, with an open pass to capture the theatre of the kitchen. In addition, we have different Riedel glassware according to the wine, to elevate the experience.
Which is the best table in the house?
I like to sit in the corner next to the window so I can see the whole room as well as the terrace.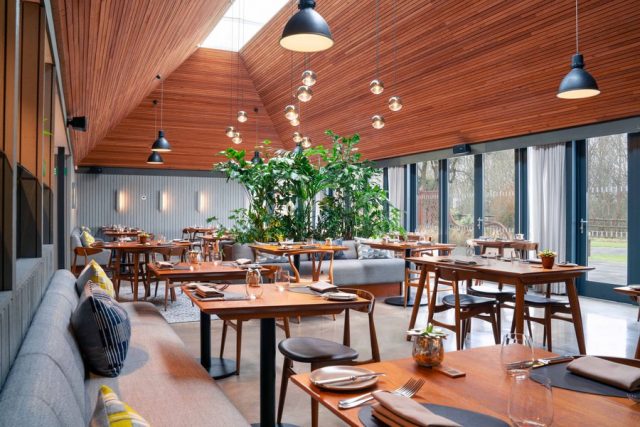 Is wine taught as part of the cookery school experience?
Yes!
What was the last book you read?
The book that I'm currently reading is ONAV (Organizzazione Nazionale Assaggiatori di Vino) – a great educational guide for wine lovers.
Where do you dine on your days off?
While I like to try different restaurants, I actually enjoy dining at The Woodspeen on my day off.
How long was the longest lunch you've ever enjoyed?
It was at my friend's wedding in Italy, starting with a buffet which I thought was the wedding breakfast but instead turned out to be just the antipasti, followed by several more courses that lasted all afternoon and into the evening!
What is your favourite cocktail?
The Bellini.
What do you look for when hiring?
A friendly rapport with our guests and a thirst to learn – just like Jacopo. One of my protégés went on to win European Sommelier of the year while another went on to be Sommelier of the year in France, Switzerland, Germany and Italy. A good palate and nose are also important.
The Woodspeen Restaurant & Cookery School – Lambourn Road, Woodspeen, Newbury, RG20 8BN; 01635 265070; hello@thewoodspeen.com; thewoodspeen.com