A US bartender has revealed how they received a life-changing amount of money as a tip from a generous customer, only to be denied the colossal sum of money by the bank.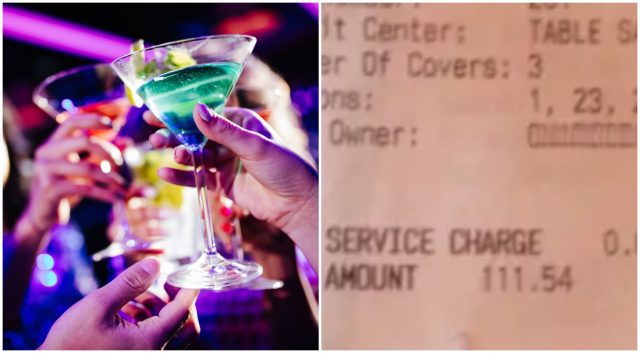 It is well-documented that hospitality staff, particularly in the United States, rely on tips to supplement their wages, though one bartender must've thought their ship had come in when they received a humungous chunk of change from a customer back in 2013.
The story has recently resurfaced on Reddit, where the individual who said they were a bartender in Missouri posted an image of a receipt that showed a life-changing tip being added to a $111.54.
"Today the absolute weirdest thing happened to me." The Reddit user wrote.
"We're pretty slow during lunch shifts. I was working by myself and had literally only had one table the entire shift when about a half hour before close two mid-20s sisters walked in and said another person would be meeting them.
"One of the sisters was taking the other out after she had gone through a pretty big personal trauma and she obviously wanted to show her sister a good time. They ordered quite a few things and a gentleman met them."
The Reddit user went on to reveal that there were various hints throughout the sitting that suggested they were in for a hefty tip.
When the customers left and the bartender looked at the receipt, they saw that the customers had left an eye-watering $200,000 tip. However, this is where the story took a turn for the altogether unfortunate.
Basically, the gist of it is that banks don't honour payouts on excessive tips," the Reddit user wrote. "Apparently they can bounce back tips that are even over 30 percent of the bill."
I can't even begin to imagine the crushing disappointment.
This article was originally published on thedrinksbusiness.com and has been reproduced with permission.