Veuve Clicquot is set to celebrate its 250 year anniversary with the 'Sunny Side Up Café by Veuve Clicquot' – serving eggs and Champagne in Greek Street, London until the end of April.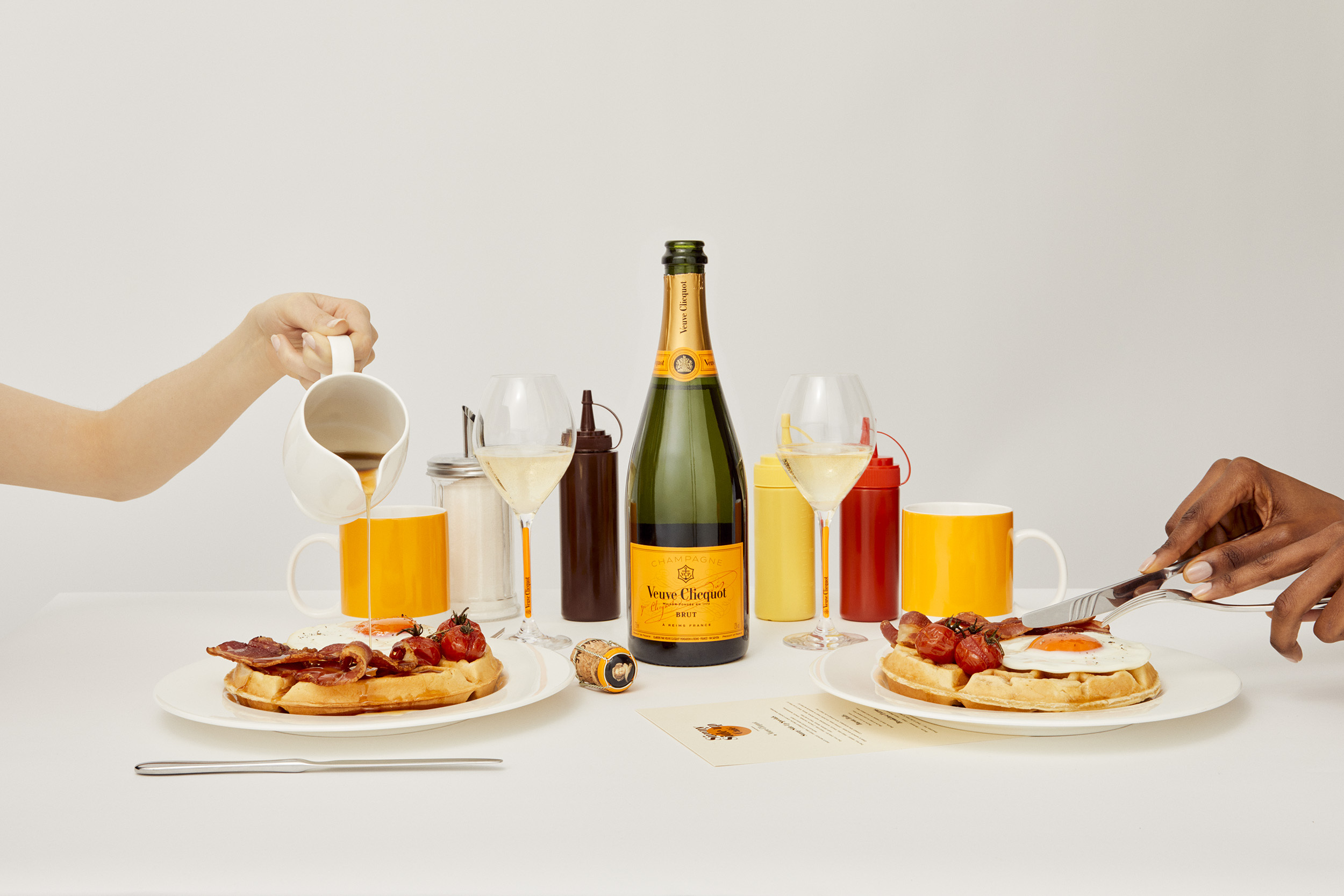 The Sunny Side Up Café has been designed to bring some class to the classic greasy spoon diner.
Veuve Clicquot has enlisted the help of TV presenter and chef Andi Oliver to design the hero dish – Andi's Waffles.
The rest of the menu explores classics with a Veuve Clicquot Champagne spin including egg and marmite soldiers, waffles with a spiced maple syrup and even a luxury bacon bap.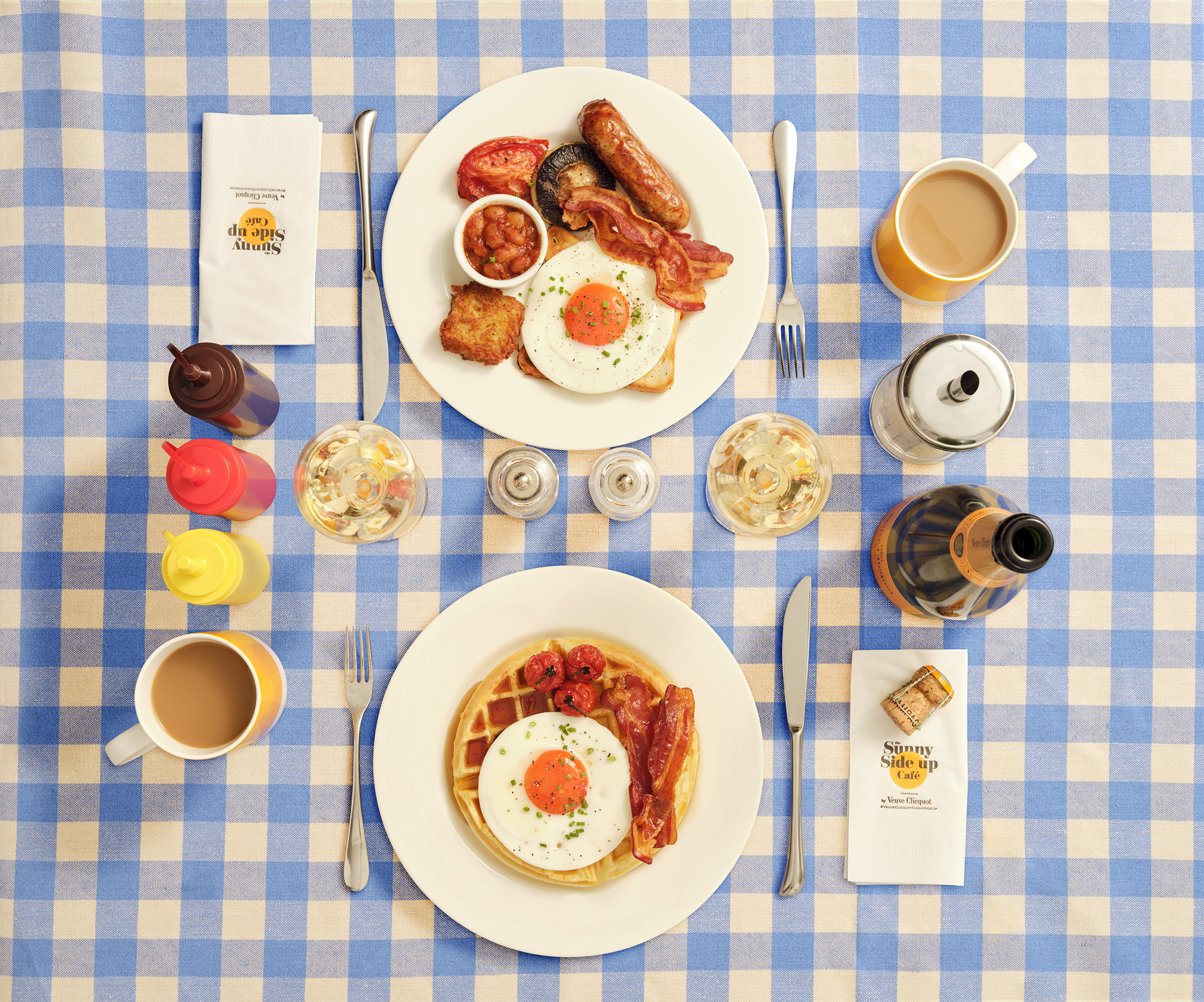 Chef Andi Oliver, best known for her appearances on the BBC cooking show the Great British Menu, said she was excited to work with a brand "whose whole philosophy is about audacious women who defy the status quo, boldly and with aplomb".
"that is something I identify with entirely," she said.
"The vibrancy of their ethos and the iconic yellow is irresistible, not to mention the Champagne itself – a true delight," she added.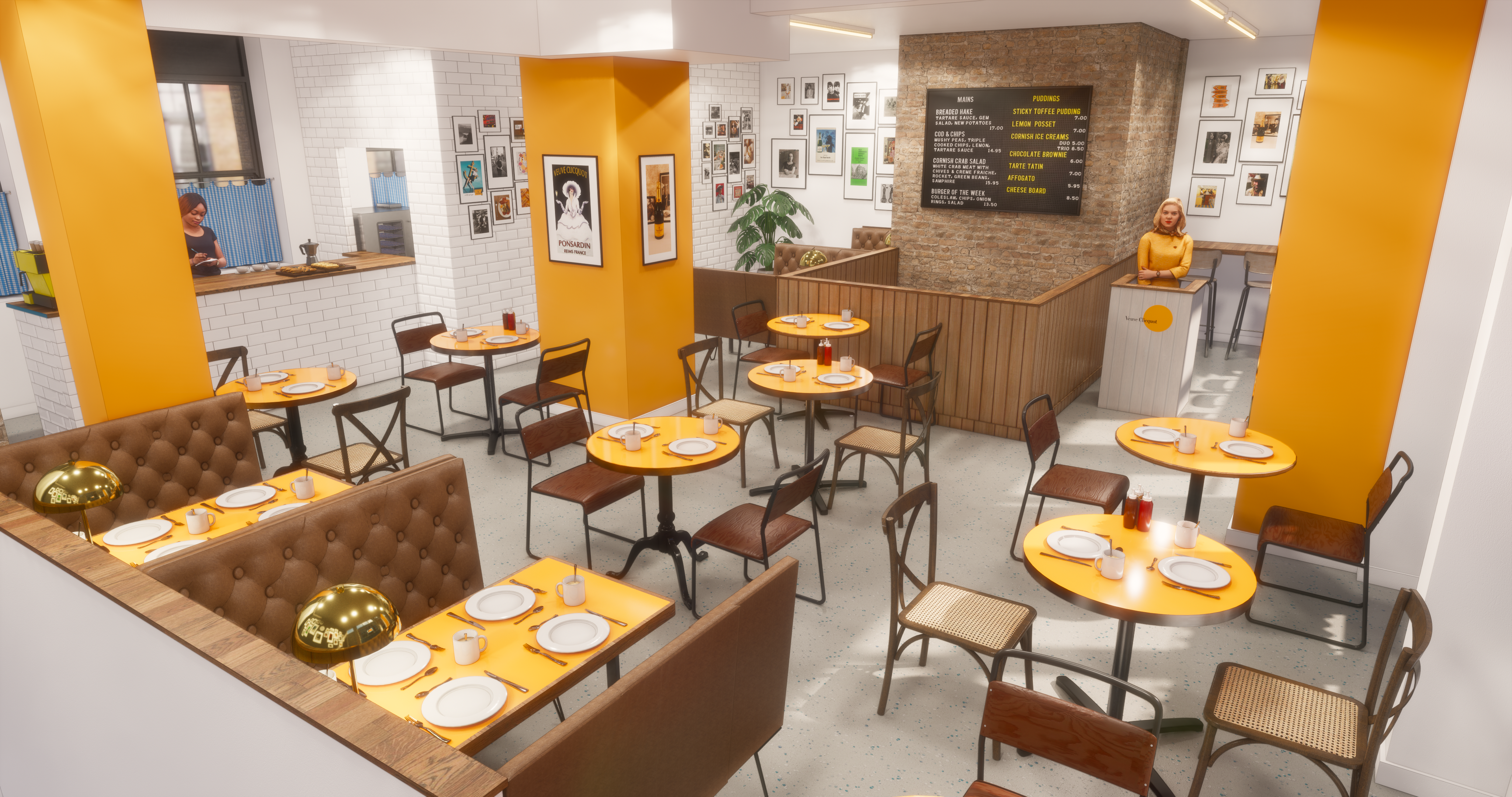 "The menu straddles the traditional British breakfast with a contemporary Veuve Clicquot accent.  There are also vegetarian options, takeaway rolls and a plethora of sides to indulge in.  The entire food menu is complemented with Veuve Clicquot Yellow Label and Rosé – talk about your delicious."
The bright yellow exterior of the cafe is inspired by the French brand's classic yellow label.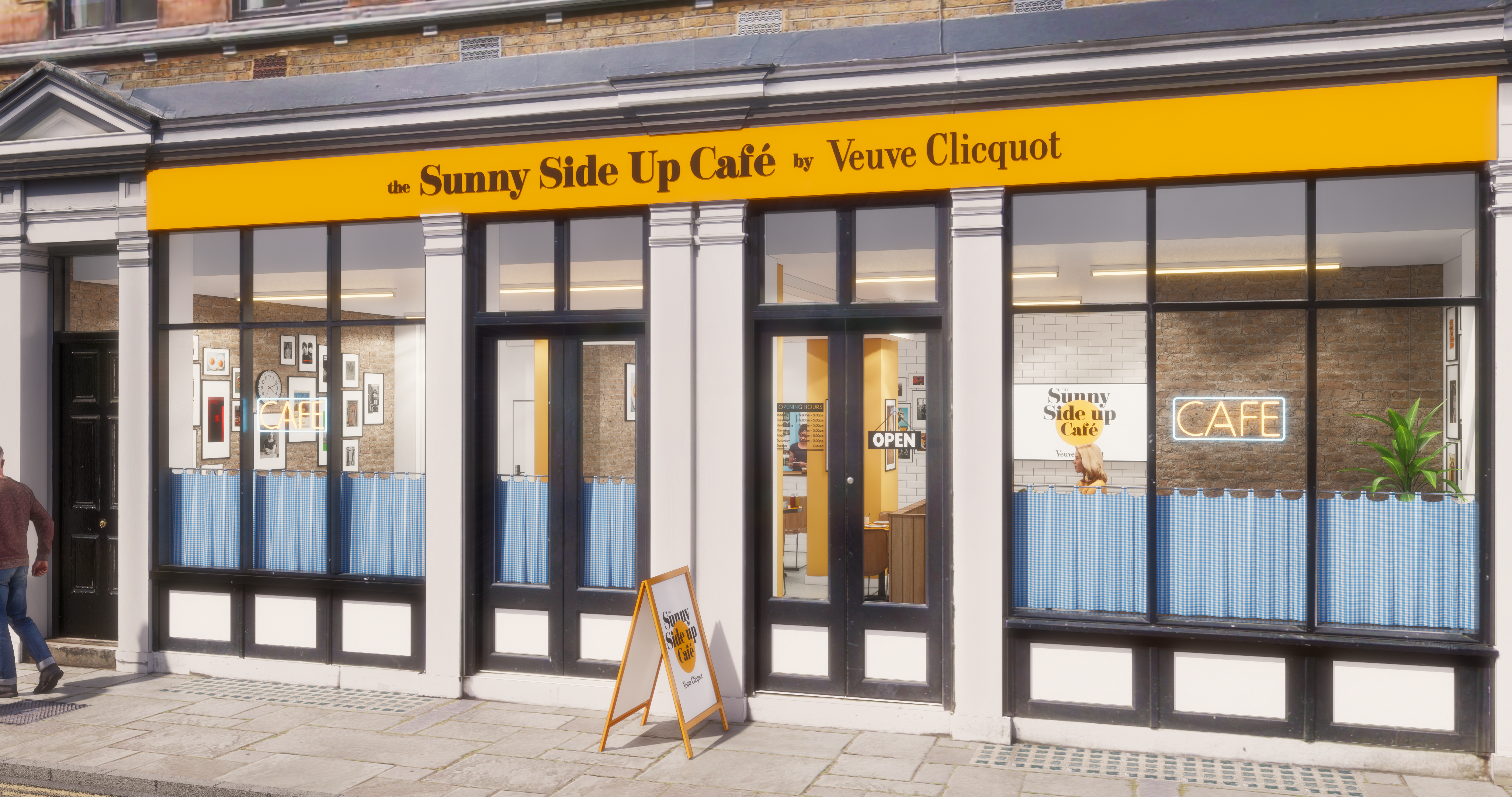 The Veuve Clicquot Sunny Sommelier, who will be present to greet guests at the event, has been recruited via the 'Be Inclusive Hospitality' network. The Be Inclusive Hospitality Network's mission is to drive education, amplify voices, build a strong community and accelerate racial equality.
Earlier this month, one Aspen ski chalet admitted that its guests end up wearing, rather than drinking, most of its US$140 bottles of Veuve Clicquot. Read more on that here.
This article was originally published by the drinks business and has been shared with permission.