Supermarket group Waitrose is to be the exclusive retail partner of Moët & Chandon in the UK for its limited edition bottle of Rosé Impérial Champagne, which has been created in honour of the Queen's Platinum Jubilee.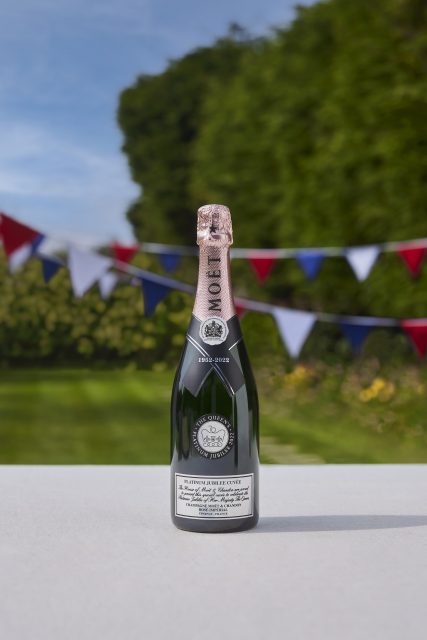 Available to purchase from 25 May for £46, the limited-edition bottle of the Moët & Chandon Rosé Impérial will be on sale just ahead of the upcoming Jubilee weekend, which begins on Friday 3 June.
Waitrose is also partnering with Buckingham Palace Gin to mark the Jubilee celebrations, as Queen Elizabeth II becomes the first British monarch to celebrate 70 years of service.
The gin (pictured below) has been created for Waitrose using hand-picked botanicals from Buckingham Palace's garden.
Commenting on the tie-ups, Pierpaolo Petrassi, head of drinks at Waitrose, said: "We're delighted to be offering our customers these two wonderful products to enjoy with friends and family over the Jubilee weekend and the upcoming summer months.
He continued, "The Buckingham Palace Gin is delicious when served with lots of ice, tonic water, a slice of lemon and a sprig of your favourite fresh herb, and who can say no to a perfectly chilled glass of Champagne on a summer's day?! Both will make a great addition to any celebrations over the bank holiday."