Following our Spring Tasting earlier this year, we bring you top 10 white wines from the competition, including an unusual Italian blend, an Austrian fizz, and a rare type of Tokaji.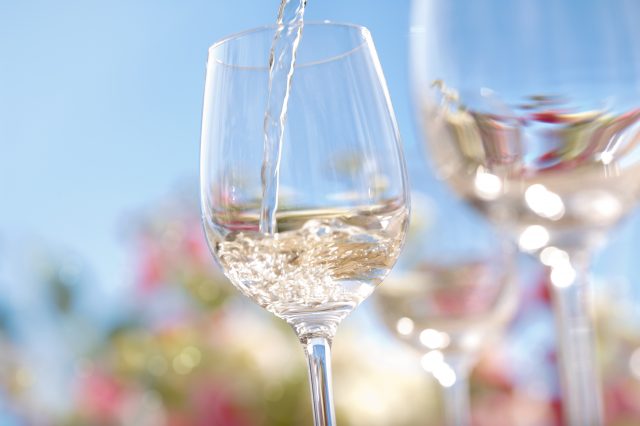 The wines featured below comprise some of the top-scoring entries in the tasting, which was done 'blind', meaning that the judges – all of whom where Masters of Wine – had no knowledge about the samples being assessed, aside from the price band, and style (oaked/unoaked, dry/sweet, sparkling/still, white/red).
The tasting notes below have been compiled by myself and Patricia Stefanowicz MW.

BLANC DE BLANCS BRUT SEKT GROSSE RESERVE, MATHÄI, WIEN G.U.
Producer: Stift Klosterneuburg
Region: Vienna
Country: Austria
Grape variety: Chardonnay
ABV: Sparkling
Vintage: NV
Approx. retail price: £20-30
Medal: Gold
If you are looking for a blanc de blancs for under £30, then this Austrian fizz will impress for its flavours of toasted bread and pineapple chunks, creamy textured mousse and fresh, chalky finish. In short, it's a fruity pure Chardonnay sparkling that delivers a lot of flavour for the money, making it our best in class for its price band. (Patrick Schmitt MW)

ROERO ARNEIS, DOCG LE TRE
Producer: Malabaila Di Canale S.S.
Region: Piemonte
Country: Italy
Grape variety: Arneis 100%
ABV: 13%
Vintage: 2020
Approx. retail price: £25
Medal: Gold
An exciting Gold-medal-winning find in the world of fine, unoaked whites is this Arneis from Piedmont's Malabaila Di Canale. Mixing notes of flint and gunsmoke with pear and grapefruit, it's complex, while delivering textural appeal with its gently oily mouthfeel and tangy, fresh, slightly salty finish. (Patrick Schmitt MW)

2019 KAMPTAL DAC GRÜNER VELTLINER RIED ENGABRUNNER STEIN 1ÖTW
Producer: Ott Bernhard
Region: Kamptal DAC
Country: Austria
Grape variety: Gruner Veltliner 100%
ABV: 13%
Vintage: 2019
Approx. retail price: £30-£50
Medal: Gold
Highlighting the fine wine potential of Austria's flagship grape, Grüner Veltliner, is this single-vineyard example from Bernhard Ott. Oily and rich, with a zesty finish, complete with chalky-textured dryness, this is a powerful unoaked white wine, with flavours of pear and grapefruit, a touch of nettle, pepper and crushed rocks. (Patrick Schmitt MW)

VILLA MARIA SINGLE VINEYARD KELTERN CHARDONNAY
Producer: Villa Maria
Region: Hawkes Bay
Country: New Zealand
Grape variety: Chardonnay
ABV: 13.5%
Vintage: 2013
Approx. retail price: £20-£30
Medal: Master
New Zealand's Hawke's Bay is one of the world's great sources of Chardonnay, and this Keltern single-vineyard example from Villa Maria is one of the region's finest examples. Bursting with enticing aromatics, there's grapefruit zest, peach and pear, toast and some struck match-like sulphidic characters too. (Patrick Schmitt MW)

WEINGUT JOHANN SCHNEEBERGER, SÜDSTEIERMARK DAC, SAUVIGNON BLANC, RIED HOCHBRUDERSEGG
Producer: Weingut Schneeberger
Region: Südsteiermark
Country: Austria
Grape variety: Sauvignon Blanc
Abv: 13.0%
Vintage: 2020
Closure: Screw cap
Retail price: £25-30
Medal: Master
Sudsteiermark's 'signature variety', Sauvignon Blanc, produces exceptional wines on the 'hoch' (high) hills in the Sausal area west of Liebnitz. The shale, green schist and quartzite soils give distinct minerality to this young, exciting wine. (Patricia Stefanowicz MW)

WEINGUT SCHAUER SÜDSTEIERMARK DAC RIESLING RIED GAISRIEGL
Producer: Weingut Schauer
Region: Südsteiermark
Country: Austria
Grape variety: Riesling
Abv: 13.0%
Vintage: 2019
Closure: Cork
Retail price: £35-40
Medal: Master
From Weingut Schauer 's oldest vineyards, dating from the late 18th century, at Ried Gaisriegl near Kitzeck on steep, south-facing slopes with red slate soils at 450m-570m altitude, this wine is dry and mid-weight with a good concentration of yellow and green fruits supported by lively acidity. Accents of lemon grass and white flowers add interest. (Patricia Stefanowicz MW)

SEDDON SINGLE VINEYARD, PINOT GRIS
Producer: Villa Maria
Region: Awatere Valley, Marlborough
Country: New Zealand
Grape variety: Pinot Gris
Abv: 14.5%
Vintage: 2020
Closure: Screw cap
retail price: £20-25
Medal: Gold
From a warm single-vineyard terraced site on the south bank of the Awatere River in Marlborough, this just off-dry, plush-textured Pinot Gris shows juicy fruit flavours of yellow plums, white peaches and mango framed by crisp acidity and accented by acacia honey and cream notes. Medium-bodied, well-defined and nicely integrated, the wine finishes with a warming spicy touch. A delightful wine. (Patricia Stefanowicz MW)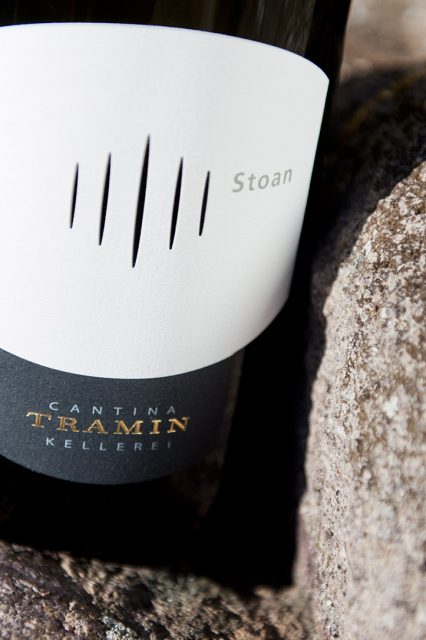 STOAN, ALTO ADIGE, 2020
Producer: Cantina Tramin
Region: Alto Adige
Country: Italy
Grape variety: Chardonnay 65%, Sauvignon 20%, Pinot Blanc 10%, Gewürztraminer 5%
Abv: 13%
Vintage: 2020
Closure: Cork
retail price: £25-30
Medal: Gold
Here's something a bit different from Italy's brilliant Cantina Tramin. Using grapes grown in Alto Adige – home to some of the highest vineyards in Europe – this wine, called Stoan, is a blend of Chardonnay, Sauvignon, Pinot Bianco and Gewurztraminer, which is fermented and matured in large format oak barrels. The result is distinctive and delicious, with richness and freshness, combining flavours of peach and pear fruit, cream and almond, along with ginger and white flowers. A layered, lovely and memorable wine. (Patrick Schmitt MW)

ROYAL TOKAJI, BY APPOINTMENT ONLY FORDÍTÁS
Producer: Royal Tokaji Winery
Region: Tokaji
Country: Hungary
Grape variety: Furmint 94%, Hárslevelü 6%
Abv: 11.5%
Vintage: 2016
Closure: Cork
Retail price: £30/50cl
Medal: Master
From an exceptionally good vintage with heavy botrytis, the 2016 limited-edition Fordítás was made with six puttonyos aszú paste. The wine, medium deep gold in colour, displays lemon custard, ripe apricots and orange marmalade, with notes of citrus zest and a light earthiness. Light in body, the sweet palate is supported by lively acidity and shows lovely fruit and creamy texture and finishes with great definition and length. (Patricia Stefanowicz MW)

STIFT KLOSTERNEUBERG NIEDERÖSTERREICH GRÜNER VELTLINER EISWEIN
Producer: Stift Klosterneuberg
Region: Niederösterreich
Country: Austria
Grape variety: Grüner Veltliner
Abv: 11%
Vintage: 2018
Closure: Cork
Retail price: £30/375ml
Medal: Gold
The Klosterneuberg monastery is the oldest winery in Austria, growing grapes and producing wine since it 1114. With 108 hectares of vineyards, it is also one of the largest estates. The Grüner Veltliner for this Eiswein is grown on weathered sandstone with loess topsoil. Mid-gold in colour, the wine shows intense dried apricots, with nuances of orange zest, marmalade, and white flowers. (Patricia Stefanowicz MW)
Read more