The quiet hamlet of Vogue, West Cornwall, has hit the headlines after Condé Nast backed down from its efforts to force the local pub to change its name.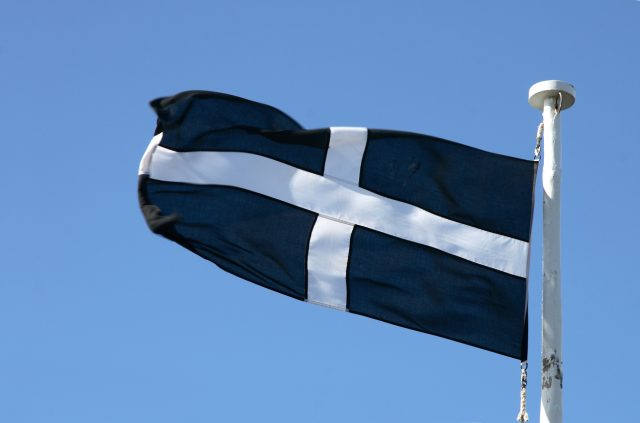 Condé Nast's chief operating officer, Sabine Vandenbroucke sent a cease and desist letter on 1 March to landlords of The Star Inn at Vogue, Mark and Rachel Graham, claiming that a connection between the global mass media company and the small pub was "likely to be inferred".
Rachel told The Guardian that the request for them to change the name had demonstrated a lack of research: "If someone had obviously taken the time to look us up, it wouldn't have taken five minutes to say: 'Oh, there's a place called Vogue'." The word "Vogue" in the context of the place is a corruption of the Cornish "fog", meaning "furnace".
The couple, who have run the pub for 17 years, believes that, though the public house has been in Vogue for centuries, the letter was prompted after the trading status was changed to that of a limited company. Mark's scathing riposte was issued within a week: "I presume that at the time when you chose the name Vogue…you didn't seek permission from the villagers of the real Vogue. I also presume that Madonna did not seek your permission to use the word Vogue…for her 1990s song of the same name."
It was not until 13 May that a new letter arrived from a Condé Nast lawyer acknowledging the mistake. The couple has been left bemused by the whole incident, while Condé Nast has been left somewhat red-faced.
Publications under Condé Nast beyond Vogue include Vanity Fair, Bon Appétit and GQ. Vogue editor Anna Wintour's net worth has been calculated by Celebrity Net Worth as USD$50million. The fashion magazine covers celebrity glitz and glamour from the red carpet to cocktail receptions. Condé Nast Britain alone has more than 750 employees.
By contrast, The Star Inn at Vogue offers Friday night entertainment of a meat draw at 7pm, followed by Judy's karaoke at 8pm. The hamlet of Vogue's population is too small to appear on a census (100 people or more are required), but locals from the nearby parish of St. Day (population estimated at 1,905) also frequent the bustling community pub. Mark refuses to deem his establishment a "gastropub", telling Cornwall Live that "it's either a pub or a restaurant and everyone else can b*gger off."