Porto residents have begun preparations for their midsummer festival São João taking place on 23 June, and to mark the celebrations, Churchill's is launching its 'Lodge Pops' series with music and food pop-ups in Churchill's 1982 Bar.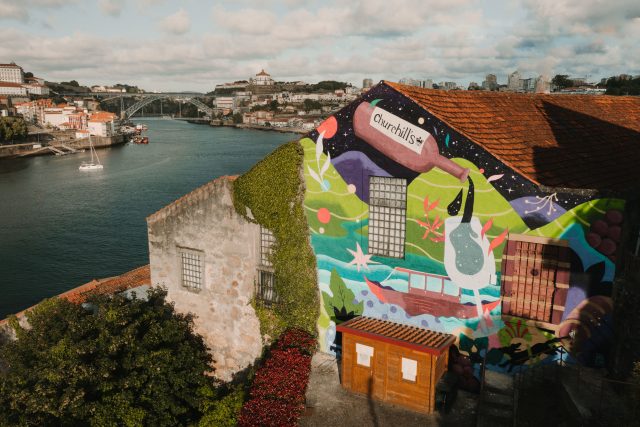 Events hosted as part of the Churchill's Lodge Pops series of food and music pop-ups will take place once a month.
First up in the summer series is a collaboration with Protest Kitchen on 18 June – a pop-up from chef Andrey Mikheev and Fanis Stylianou. The day-long event will bring Middle Eastern flavours to the garden of Churchill's Lodge, nestled in the cobbled streets of the Port warehouse district of Vila Nova de Gaia.
Starters include roasted peppers and goats cheese, Tzatziki and Hummus dips, along with traditional dishes like Shashlik and Asjapsandali, finishing with Basque cheesecake, cardamom buns and other treats.
Porto DJ André Carvalho will bring the music, with soul and funk beats carrying the vibe throughout the event.
Lunch will be served from 1pm until the food runs out, so visitors are encouraged to arrive in time to claim their picnic table or blanket and settle in for a day full of food, wine and music.
The next Lodge Pops will be happening on 23 July and the 17 September, with a similar creative line-up in Churchill's 1982 Bar.
The September event will see the return of visual artist and illustrator Kruella D'Enfer, who created an artistic intervention to celebrate Churchill's 40th anniversary at 1982 Bar in 2021. In September, the artist will return to DJ at Lodge Pops.
In other news, Churchill's has given its portfolio of Port and Douro wines a makeover in an effort to introduce a new generation of drinkers to the brand.
Churchill's founder and winemaker Johnny Graham told db: "I was just 29 when I founded Churchill's in 1981, and I had a passion to make something distinct in the world. I took traditional production methods, exclusively top-quality grapes, and I combined that with a willingness to experiment making wines that didn't always conform to what people were expecting."