A rooftop towering above King William Street in Monument is the site of a new restaurant offering a drinking and dining experience with a postcard-perfect London backdrop.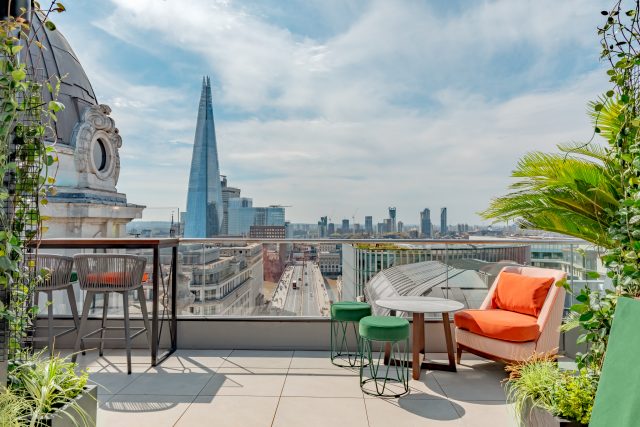 Beyond the cityscape which unfolds from the rooftop terrace, with views of the Shard, Tower Bridge and St. Paul's, Wagtail also boasts of a downstairs restaurant and a terrace looking over the Thames. The 1920s building, formerly House of Fraser, also contains a private dining room, set in the tenth floor cupola.
While the rooftop bar serves small plates, more substantial courses are offered downstairs. Bespoke menus, designed by executive chef Phil Kearsey (formerly of Corrigan's Mayfair), are served to private diners.
Current hero dishes include olive-fed English wagyu rib-eye accompanied by potato pave, smoked and pickled baby onion, Roscoff onion puree and bone marrow jus. There is also Dover Sole with spring vegetables and a mussel sauce, and Wye Valley asparagus risotto with wild garlic.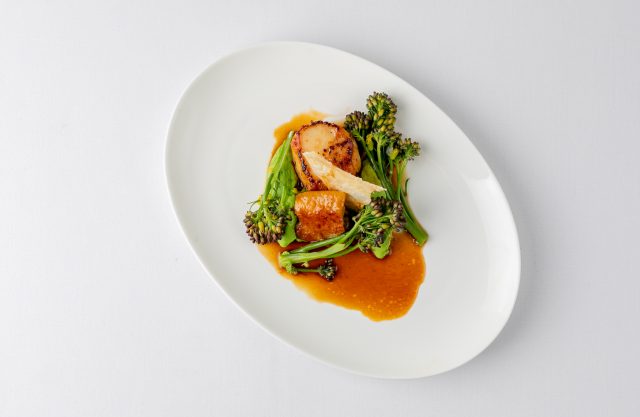 The drinks list, detailed further here, was curated by bar manager Angelos Bafas and showcases a similar emphasis on seasonality.
Maven Leisure founder and chief executive Ed Martin says: "Following what has been a challenging few years for the hospitality industry, we're thrilled to be building our portfolio and opening Wagtail Rooftop Bar and Restaurant. The highly skilled craftsmanship of our team, coupled with the breath-taking views from this iconic building, will ensure that Wagtail is a luxury experience like no other."
Wagtail Rooftop Bar and Restaurant is located at 68 King William Street, London, EC4N 7HR.