Heatwaves this summer are showing how vital outdoor space and beer range are to pub profits as Brits are readied for more sunshine.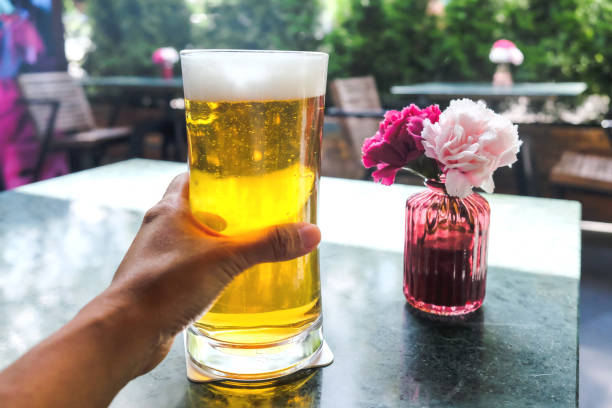 In a new report, Budweiser Brewing Group used MET office data to show how crucial outdoor seating will be for pubs and bars this summer as more people look to enjoy beer in the sunshine during the predicted reoccurring heatwaves.
With the Met Office predicting a high possibility of heatwaves still to come, the company expects the demand for pub gardens to continue, but also implied that beer range was also imperative as people seek out refreshing beer styles during the heat, making world lagers a big hit.
The group, part of AB InBev, also used data from Oxford Partnerships, revealing that outlets with an outside area sold a third (33%) more draught beer and cider during June 2021 – an additional 1,148 pints per outlet, worth an extra £4,053 on average.
According to the data, outlets with an outside area also enjoyed a 23 minute longer dwell time than those without last year, with outlets in suburban areas seeing an even greater increase of 27 minutes.
Jean-David Thumelaire, on-trade director at Budweiser Brewing Group said that the key to making the most out of the good weather was range and explained: "Even though the Great British weather was as unpredictable as always over the Jubilee bank holiday, it was great to see many Brits celebrating the occasion with friends in their local. The challenge for pubs now will be maintaining momentum. A scorching hot summer provides a great opportunity for those outlets with outdoor space, particularly those in rural areas. However, even pubs without a beer garden can maximise profits with the right range."